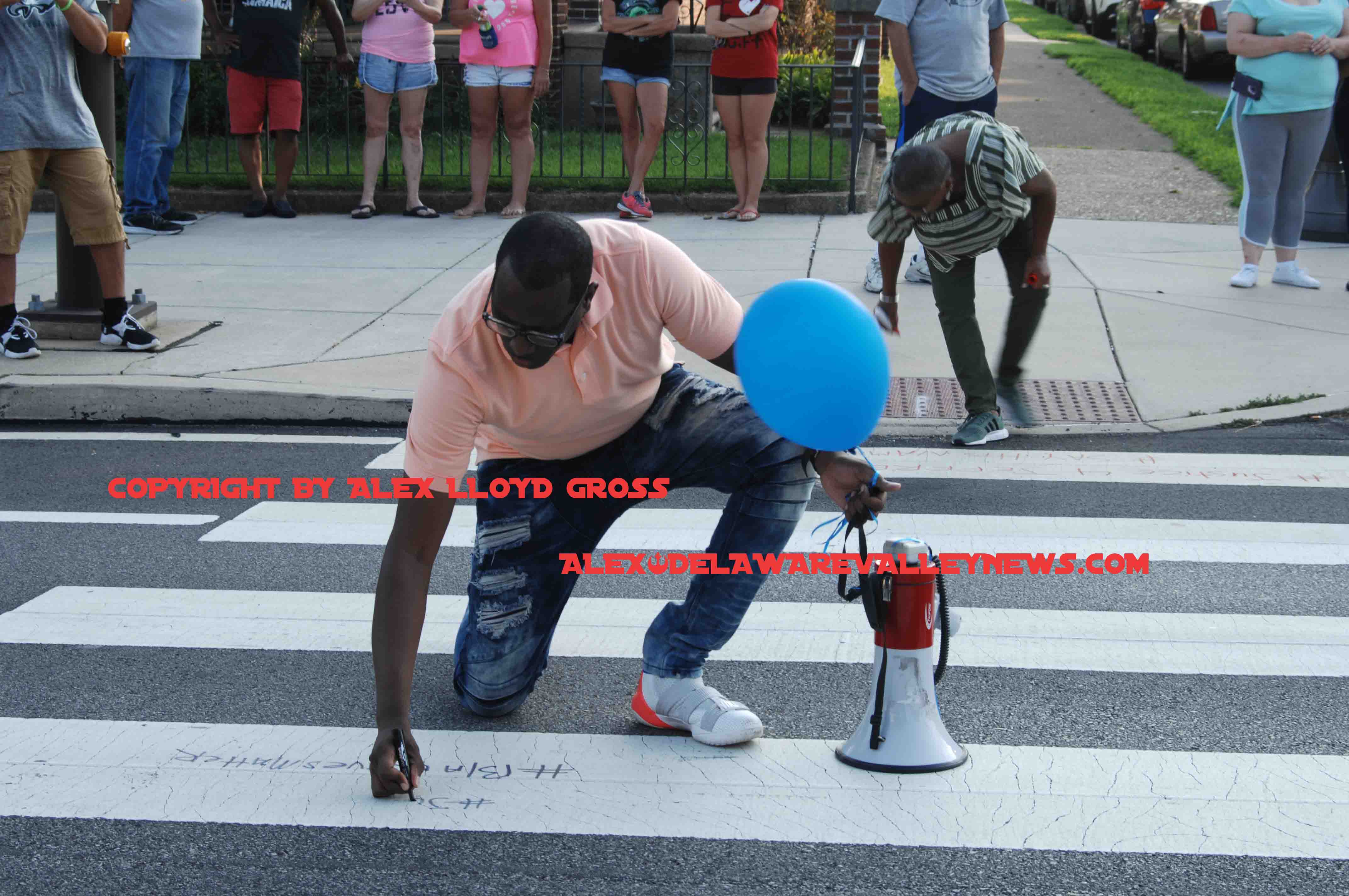 Black Lives Matter leads vigil for male shot by cops
---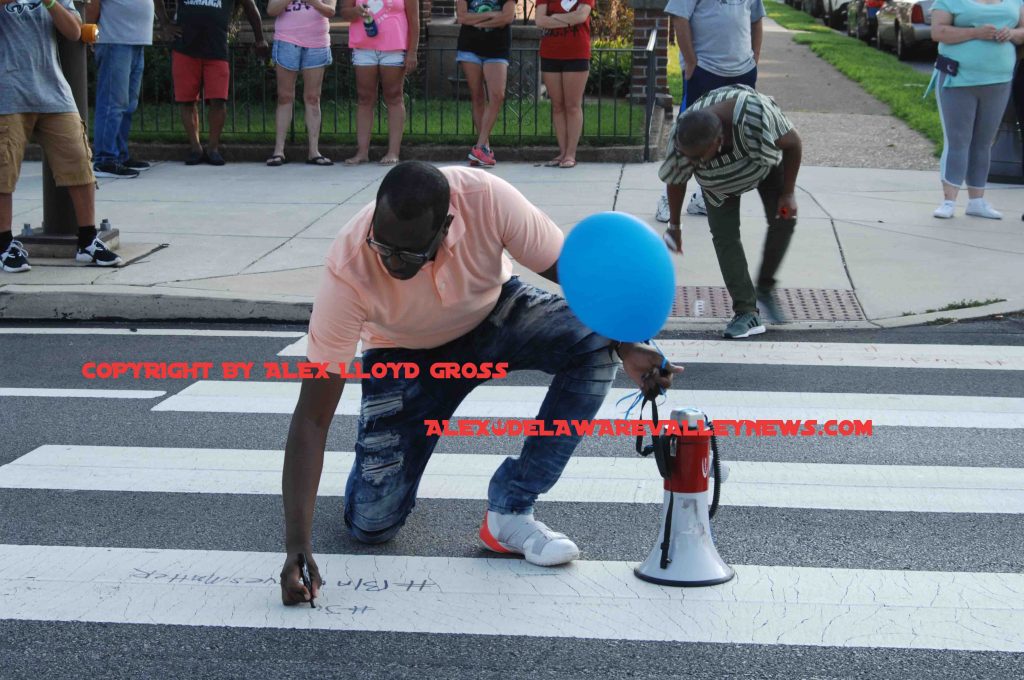 By Alex Lloyd Gross
Asa Khalif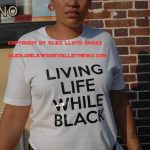 a leader in the Black Lives matter chapter of Philadelphia was front and center  with his bull horn leading chants for Jeffrey Dennis a male who was shot by police earlier this week, That shooting on the 7100 block of Hegerman Street is being investigated. Dennis died after trying to pull off from a car stop involving plainclothes officers. According to his attorney, Lee Merritt,   police had a warrant to search his vehicle. "He had no idea they were cops, they were not wearing any uniforms and they did not identify themselves,"  Merrit said.
The vigil tonight was peaceful. About 200 people who were family and friends of Dennis stood on the sidewalk or in the street. A few, including Khalif wrote in the street in permanent marker.  They were upset that another black male was shot and killed by Philadelphia Police. "Say his name"and "Justice for Jeffrey were among the chants that were said. A lot of the attendees brought blue and white balloons to the vigil. Those were his favorite colors, family members said. Candles were lit and a makeshift memorial was started .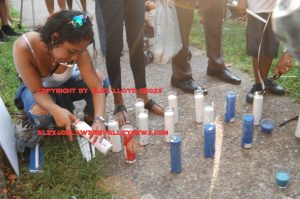 The vigil was peaceful and police had a strong presence but stayed back.  The protesters are angry at the cops and it was wise to keep them detailed to traffic posts and let civil affairs cops be closer. Merritt is representing the family for a civil rights lawsuit against the city. He stated that there is a video of the incident but he has not yet watched it. Police Commissioner Richard Ross has seen this tape.
Khalif said that the entire 15th District need to be shut down. "They could merge other districts with this one, it's the third shooting we have had of a black man in this district," he said. The shooting is being investigated by the District Attorney's office. They will decide if the shooting was proper or if any charges should be filed. The investigation will take time.