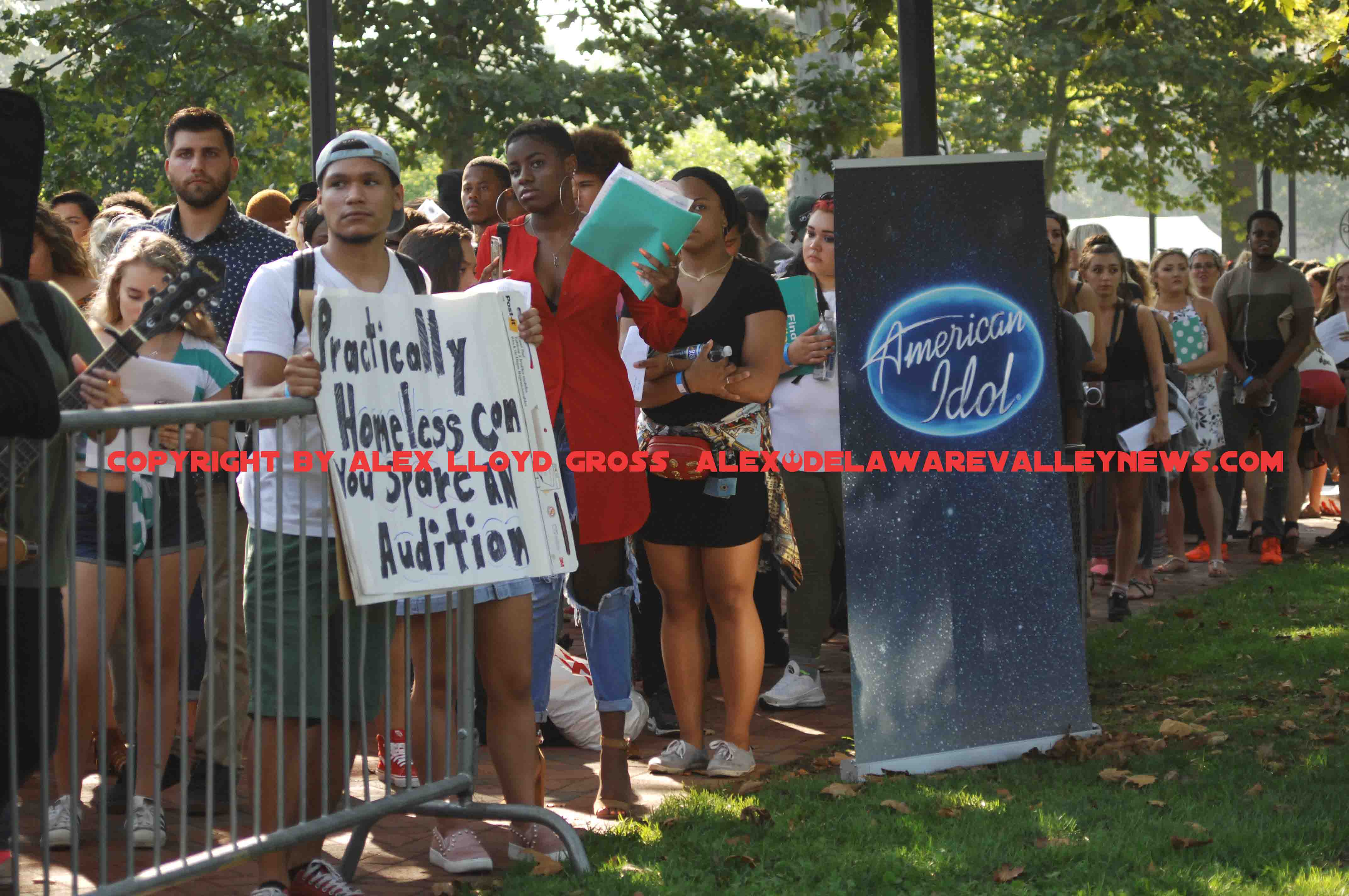 Thousands hope to be the next American Idol
---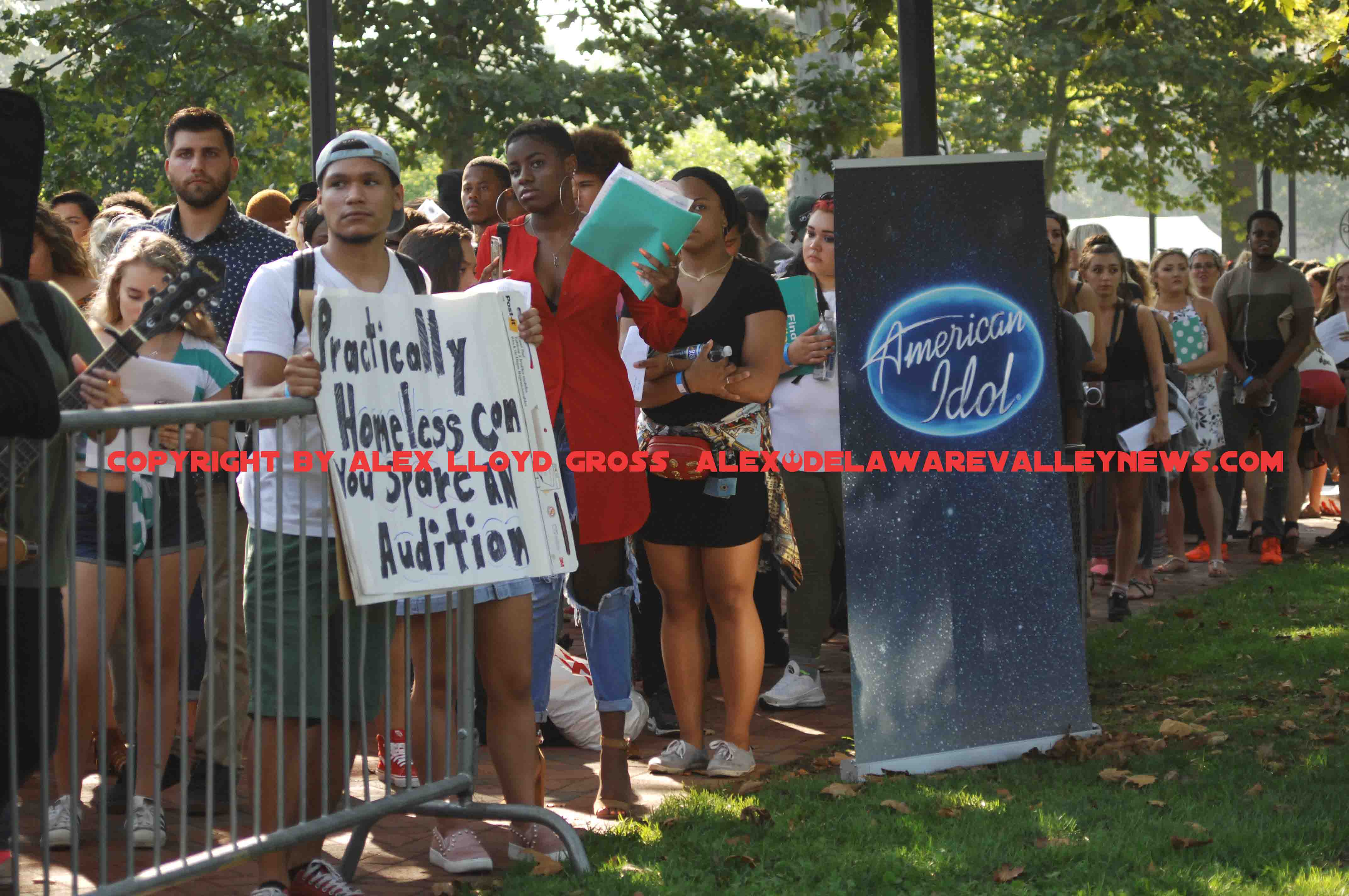 By Alex Lloyd Gross
Thousands of people showed up yesterday, September 6 2018 in hopes of becoming the next American Idol.  Some came with guitars or other instruments. They all came with dreams and ambition. Some were successful in getting to the next step, which is an interview and future auditions. The public auditions took place at Franklin Square in center city.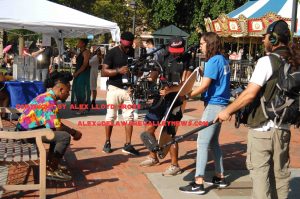 As people started lining up at midnight for the 9:00 AM start , they tried to keep occupied or get sleep.  There were five areas when contestants got a few minutes in front of a producer. They got either a "Thank You" or a golden ticket with that thank you.  When they got that piece of paper,  they were elated. Friends and family of contestants were kept behind blue  caution tape.
The auditions went well into the afternoon. The producers had to hear some of the best and also some of  the worst. You must feel some sympathy for them having to do that. People who auditioned yesterday were actually doing their auditions before a producer. There are a few levels of elimination to go through before they actually get to play in front of a judge.