Police: 2 year old poisoned to death by mother
---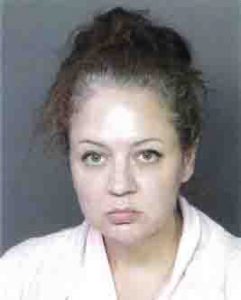 By Alex Lloyd Gross
Two year old Mazikeen Curtis was found dead on August 25, 2018 after child welfare officials visited the house on lovett Avenue where Curtis resided with  his mother, Jenifer Clarey. Clarey had a history which required Child Youth Services officials to make periodic checks . When they arrived the mother appeared to be intoxicated and was not cooperating. police were called at 10:24PM. Arriving two minutes later, police could not get anyone to answer a locked door.
As police entered the residence with a key provided to them by the caseworker,  they found Clarey in bed with deep cuts to her wrists. She had bled all over everything. Lying in bed with her, police said, was the body of her song, Mazikeen Curtis, who was cold to the touch. Clarey was transported to a local h0ospital and she survived her injuries.
A search warrant was obtained for the house and cops found a knife and razor blades with blood on them.  Also found was a locked strong box. When that was opened,  an opened prescription bottle was found with Hydrocodone Acetamin (5-325MG). With was filled on August 18, 2018 but it was empty.  A bottle of children's Benadryl  was found in the trash can as well as a used child's sippy cup.  An autopsy was done and the child was found to have toxic levels of Hydrocodone in his blood and his brain had swelled. also, ingredients of the children's Benadryl were found as well.   All of the symptoms of an overdose were present,  wrote Dr. Ian C. Hood, a coroner who did the autopsy.
Subsequently, the  contents of the sippy cup were examined and found to have traces of the child'[s Benadryl as well as Hydrocodene in it. The child was never prescribed Hydrocodone, according to police, in their Affidavit of Probable Cause.  Jenifer Clarey was arrested  and charged with the  homicide of her two year old son.