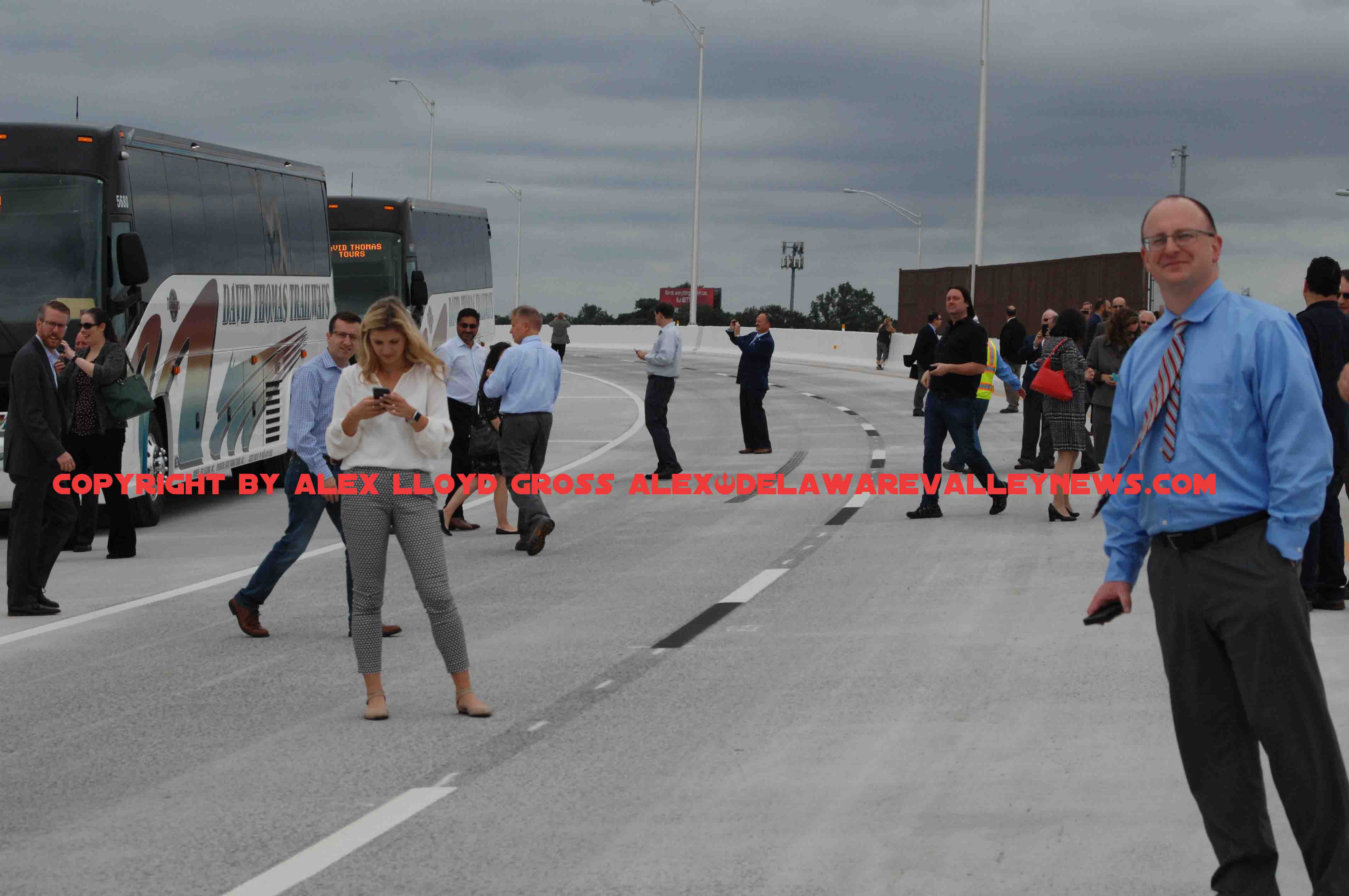 I-95 connector project complete,road open to New Jersey this weekend.
---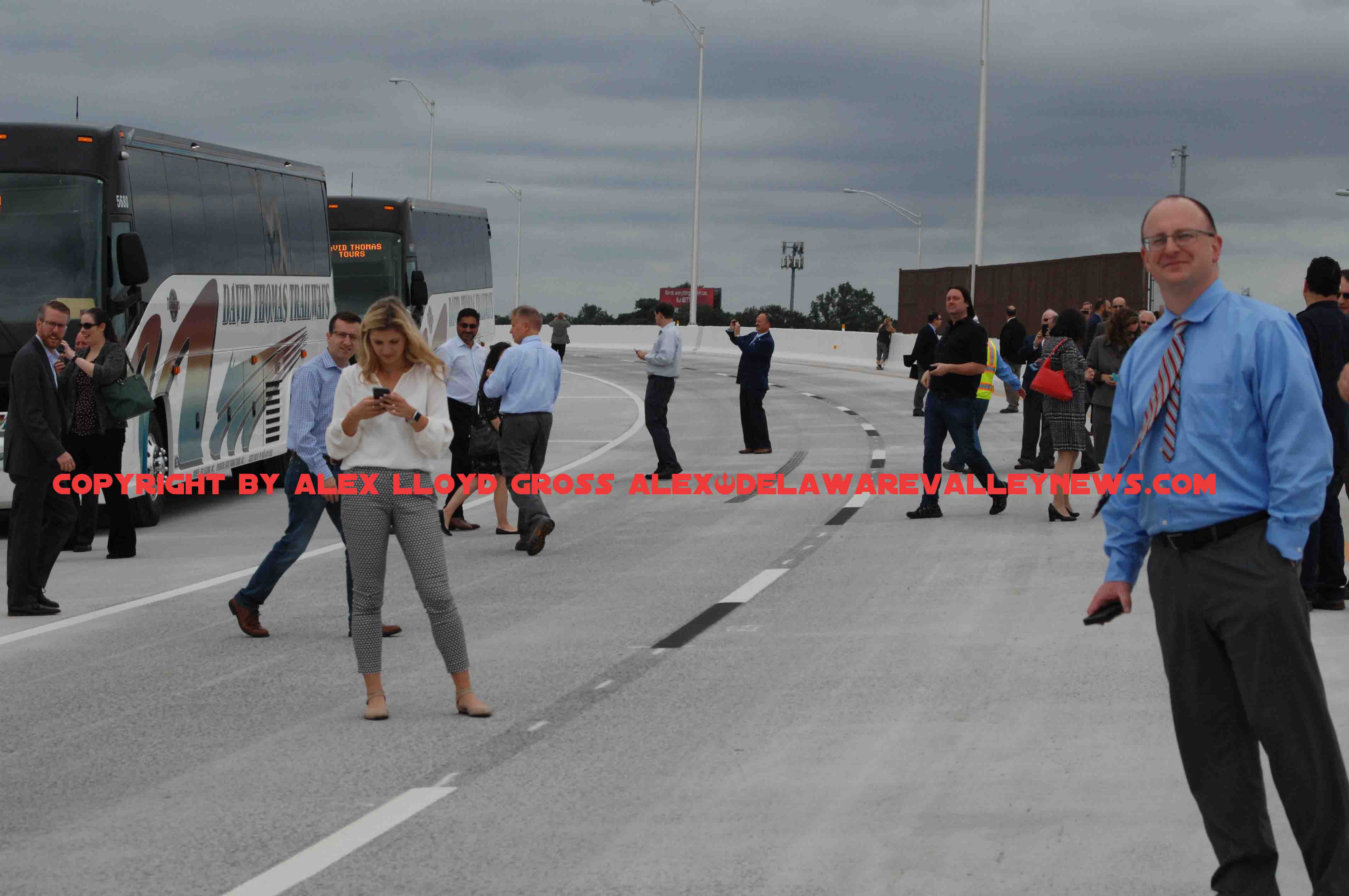 By Alex Lloyd Gross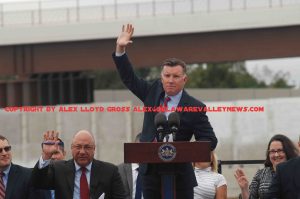 50 Years ago, I-95 was being built. The idea was to travel from Florida, to Maine, uninterrupted.  For the most part, that happened, except when people had to go through the Lower Bucks County area or Central Jersey. There was no connection.  It looked like the roads met on a map but they did not.  Drivers would have to pull over and ask directions. Not anymore.
The final touches of work are being completed on Interstate 95 at Bristol. which will require the northbound lanes to be closed  six six hours, September 22, 2018. From midnight until 6:00 AM. Crews have to uncover signs that have been placed in that section. They have to remove traffic cones and then the ramp will be open. For people not local to the area, it will look normal.  For those traveling through who live in the area, it can be a bit daunting. A huge flyover from the 413 exit in Bristol will connect you with the Pennsylvania Turnpike . This could open as early as tomorrow, or Sunday, depending on the work that needs to be done.
This connector road will take you to the New Jersey Turnpike, which is called I-95. You can also exit onto Bristol Pike, near Green Lane, in Bristol, where a new exit ramp awaits you.  Travelers coming from New Jersey can use this connector road ( called I-95) to feed them into the Bristol exit and go south, or East on 295.
That's the other part of the project.  I-95 from exit 40 has been renamed I-295.Following this road will take you to New Jersey. Keep following  it and you loop around and go to the Delaware Memorial Bridge.   Coming from New Jersey, the road is also called 295. If you come into Pennsylvania from  New Jersey via I-295, you can drive all the way  to Florida  if you so chose.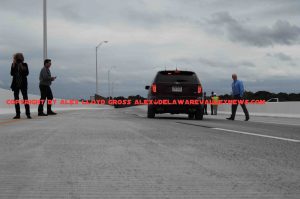 Today, September 21, 2018 a ribbon cutting was held, at the site of the new U-Haul  center on Durham Road. It was there, that Mark Compton, Chief Executive Office of the PA. Turnpike Commission spoke and acted as the emcee for the 45 minutes of speeches that were given. From State Senator Tommy Tomlinson to Alicia Nolan, who works for the Federal Highway Administration. Then the elected officials and media boarded two tour buses and took a 20 minute trip through the construction project that lasted 50 years, from inception to completion.
It's not done yet. Road widening, bridges to be replaced and ramps to be re done. This project can be lasting well into the century. The connector road is free. It is free to drive on the turnpike into New Jersey. coming into Pennsylvania will cost $5.00 with an E-Z pass.