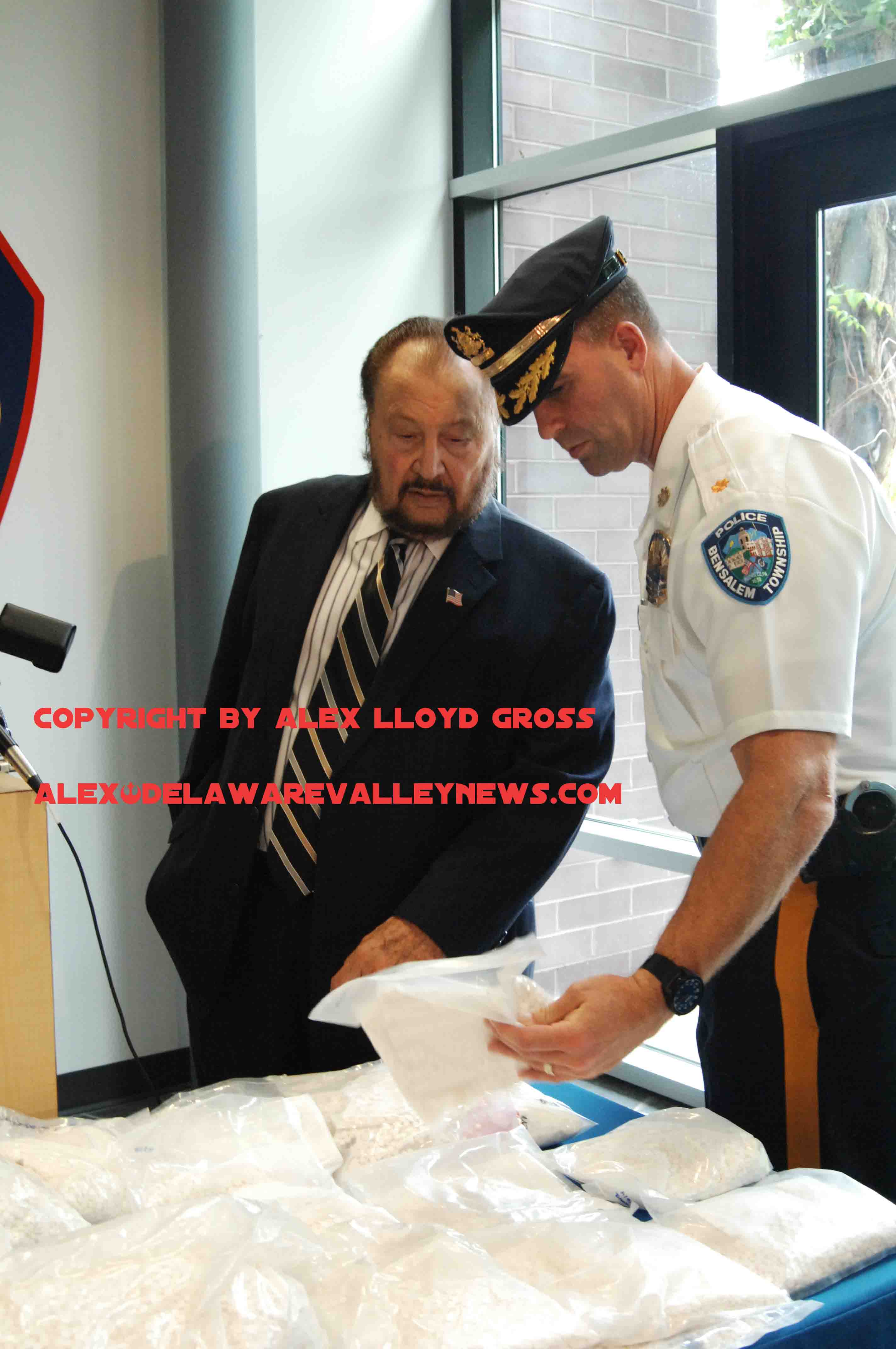 Bensalem cops haul over million bucks of illegal pills from disposal site
---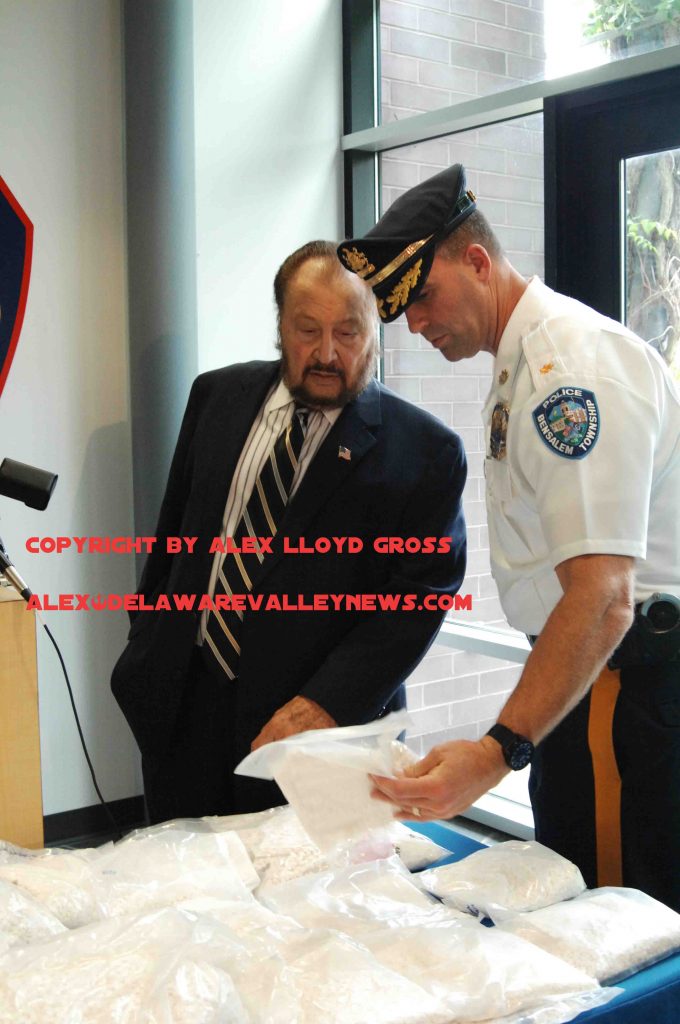 By Alex Lloyd Gross
Police in Bensalem Twp., Bucks County Pa have been working with the FBI for about a year,  and the investigation is still going on. What are they investigating?  Crooked employees of the Wheelabrator Falls  plant which were supposed to be incinerating pills and other waste. Instead, at least four employees  have been implicated in a conspiracy to take these pills and get them sold on the street by drug dealers,  Fred Harran, Director of Public Safety  for Bensalem Twp, said.
During a press conference held at the township building yesterday, September 21, 2018, Harran said that a male was stopped for a traffic violation on November 2 2018. Cops smelled Marijuana coming from the vehicle.  Further investigation led them to a motel along route 1 where they found 10,000 pills. from there,  they learned of the lapse in security at Wheelabrator Falls.
The pills ( which were in large plastic bags) would be securely transported. They would be dumped into a large pile of trash and a crane would pick  them out and put the drugs to the side, where the crooked employees would then scurry out of the building with their ill gotten gains, for free. The procedure for disposal of pills has been changed, said Harran. Harran also said that the pills were sent to be destroyed for a reason. "Maybe they were expired, or not mixed right, it could be anything but these pills are poison."
They were sold in the entire Delaware Valley. Due to the ongoing investigation, only two arrests have been made. "There are other disposal sites out there and we wanted to get this information out there to them, so they  can change their procedure. This all started with a Marijuana bust, which is illegal. Stop saying it should be legal. If it was legal, we would never have gotten this,"  Harran said, as he pointed to over 200,000 seized pills.  The owners of Wheelabrator Falls have cooperated with police and will not be facing any charges, Harran said.