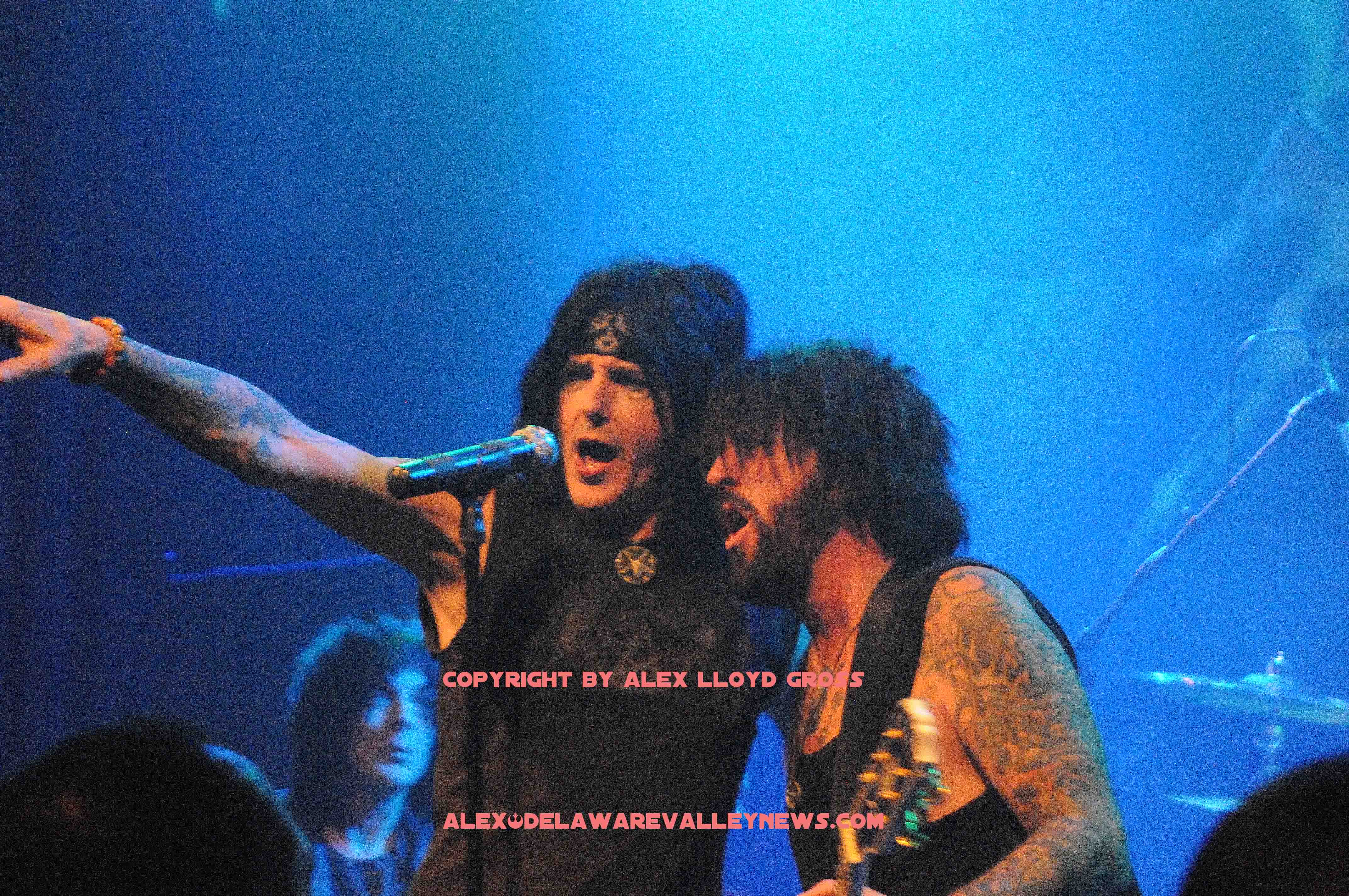 LA Guns take over Sellersville Theater
---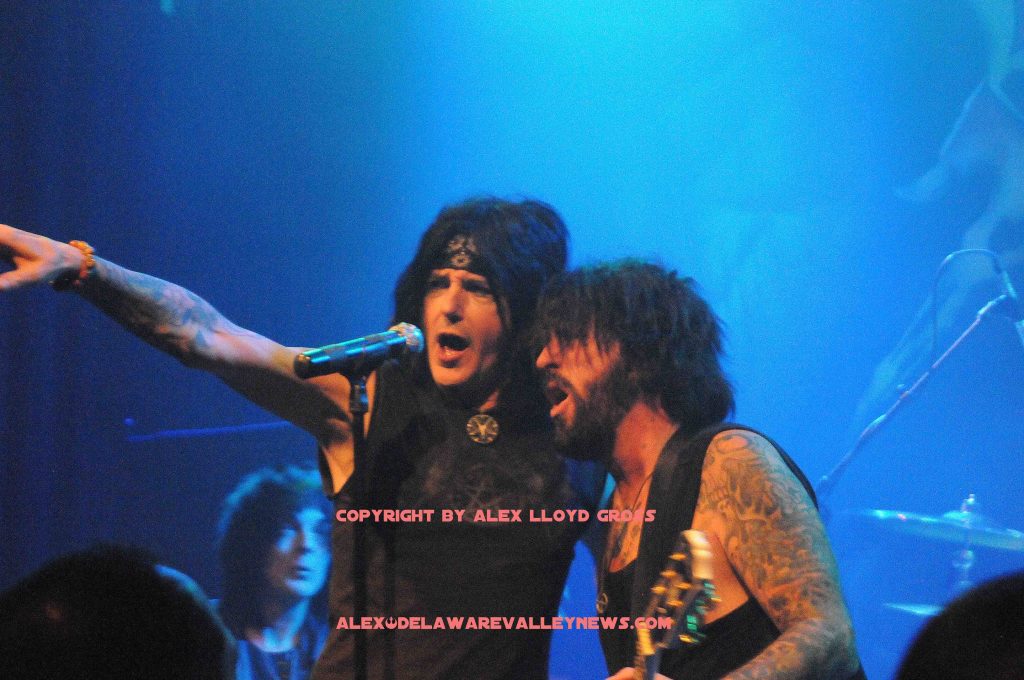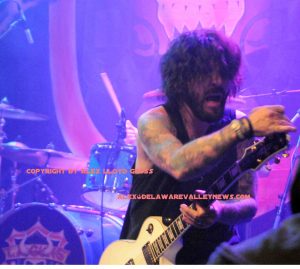 By  Alex Lloyd Gross
Monday night, April 8, 2019, "  The Fabulous LA Guns played a show for just under 90 minutes in Sellersville and they proved it was Never Enough. Fans of the band will appreciate the opening lead to this story. From start to finish, this band was on fire. As the band took the stage, lead singer Phil Lewis gestured for the crowd to be on their feet and that is how most of the crowd watched the show. It's the only way to see a rock show like this.For those few that sat, he asked if he should come out with pillows.
LA Guns are not metal by today's standards.  They actually sing and can play their instruments. They are a product of 80's Hair Metal and the band was a great in the 1980's. In 2019, they  they  have not lost their touch. The show in Sellersville proved that.  This is a rock band and members come and go. Tracii Guns and Phil Lewis are the two founding members of this band and they are still at it..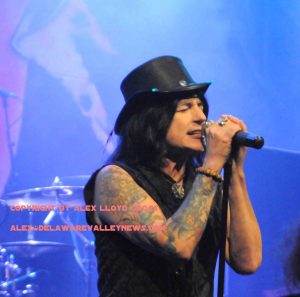 Songs played include "Speed", "Rip and Tear", "Never Enough" and "Crystal Eyes".  As  we first wrote, the time on stage for this band was never enough. They have so much good music and it should be played live. Songs like "Magdalaine"  and "My Koo Ka Choo". Prior to the show, guitarist Tracii Guns said about Magdalaine, "It's boring live, we try to rehearse it but we don't play it. They should include it in the set and let the fans decide.     Here it is from Cocked and Loaded. The crowd would positively go bonkers for this one, and sing the hooks back to the band.
This show was about 70 percent sold out. It was a Monday night and fans have work or school. This band will be back ,probably next year. Phil Lewis said from the stage, "it will be on a Saturday night and this place will be packed to the rafters" .  The hard driving sound of this band makes you want get out of your seat. If you want to relive the 1980's and find out what Hollywood and the LA metal scene was like, this band is it.
Opening the show  was an unknown band called "The Darbies". They were  better than most people expected them to be. They are a fresh, young band out of California. The songs they played include "Secondhand Shake"  "Muddy Blues" and the Fleetwood Mac Cover of "Oh Well".  It's quite possible that this band can return as a headlining act in a few years.