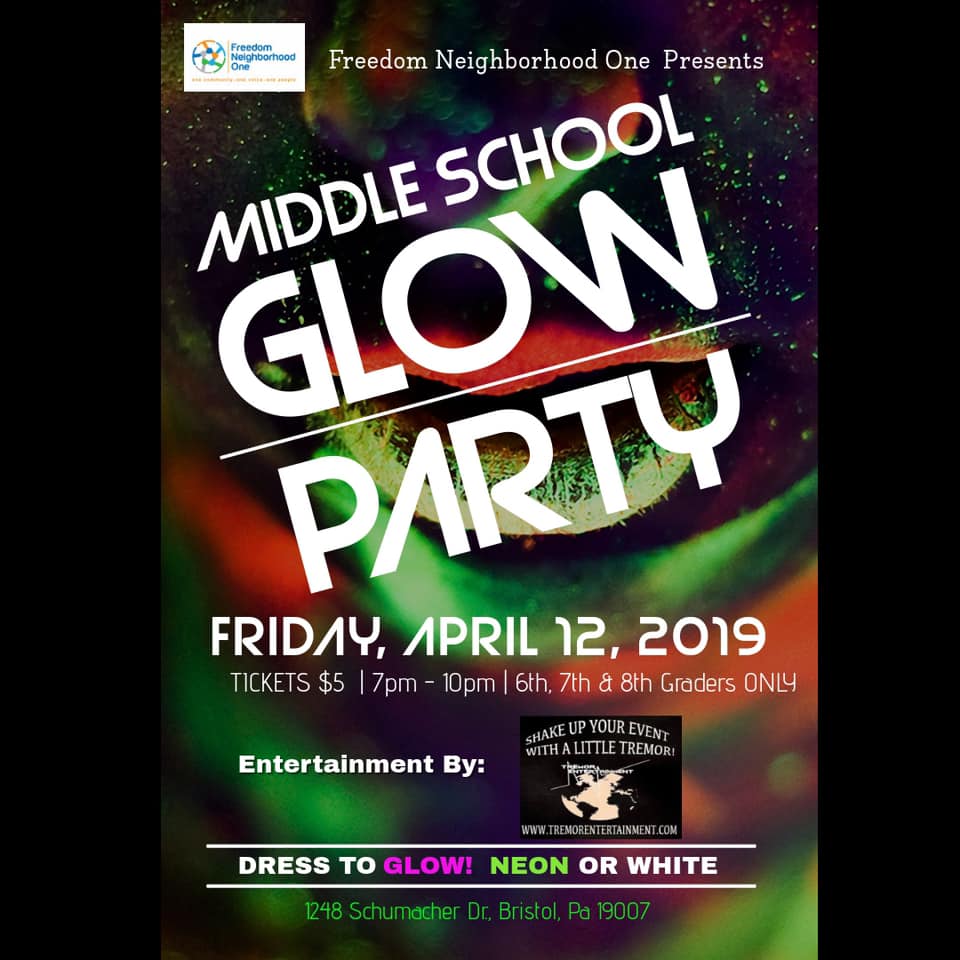 Community Ctr. to Hold 'Dress to Glow' & 'Pajama Party'
---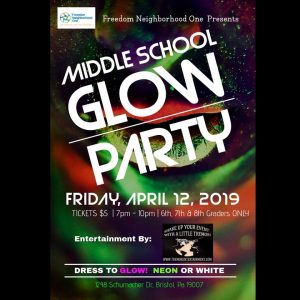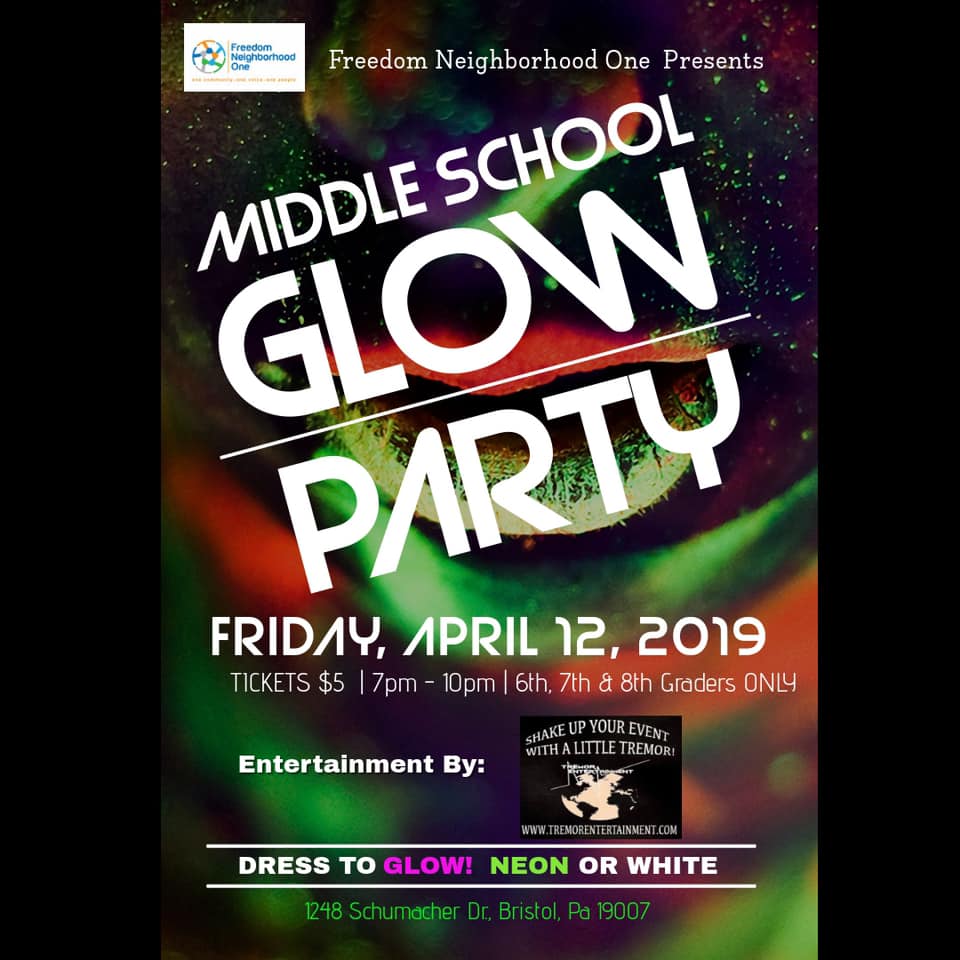 Jeff Bohen -Digital Reporter
A Bristol Township based Non-profit serving the youth of the community will hold two events in the next 10 days designed to keep kids safe and active.
This Friday, Freedom Neighborhood One Community Center  (FNOCC) is holding a Middle
School Glow Party for kids in the 6th, 7th and 8th grade. Tickets are $5 and Tremor Entertainment will provide additional sight, sounds, and radiance for the event.
Kids are encouraged to dress to glow in neon or white.
Two weeks later, the center will give some parents the night off, with a "Parents Night Out Pajama Party," for kids ages 4 and up. Games and crafts will be offered, as the community building organization partners with Willie Wee Learning Center for the Friday April 26 event.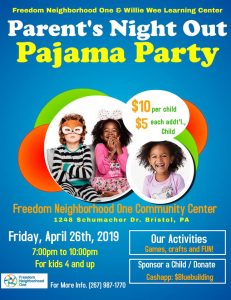 Admission is $10 per child, with each additional child, costing $5.
To sponsor a child or donate to the event, please use the Cashapp with $BlueBuilding as the link word.
Both events begin at 7 p.m. and end at 10 p.m and are being held at 1248 Schumacher Dr. in Bristol Twp. For more information, please call 215-987-1770 during business hours or you can contact FNOCC via their Facebook page. Additional volunteers are needed.