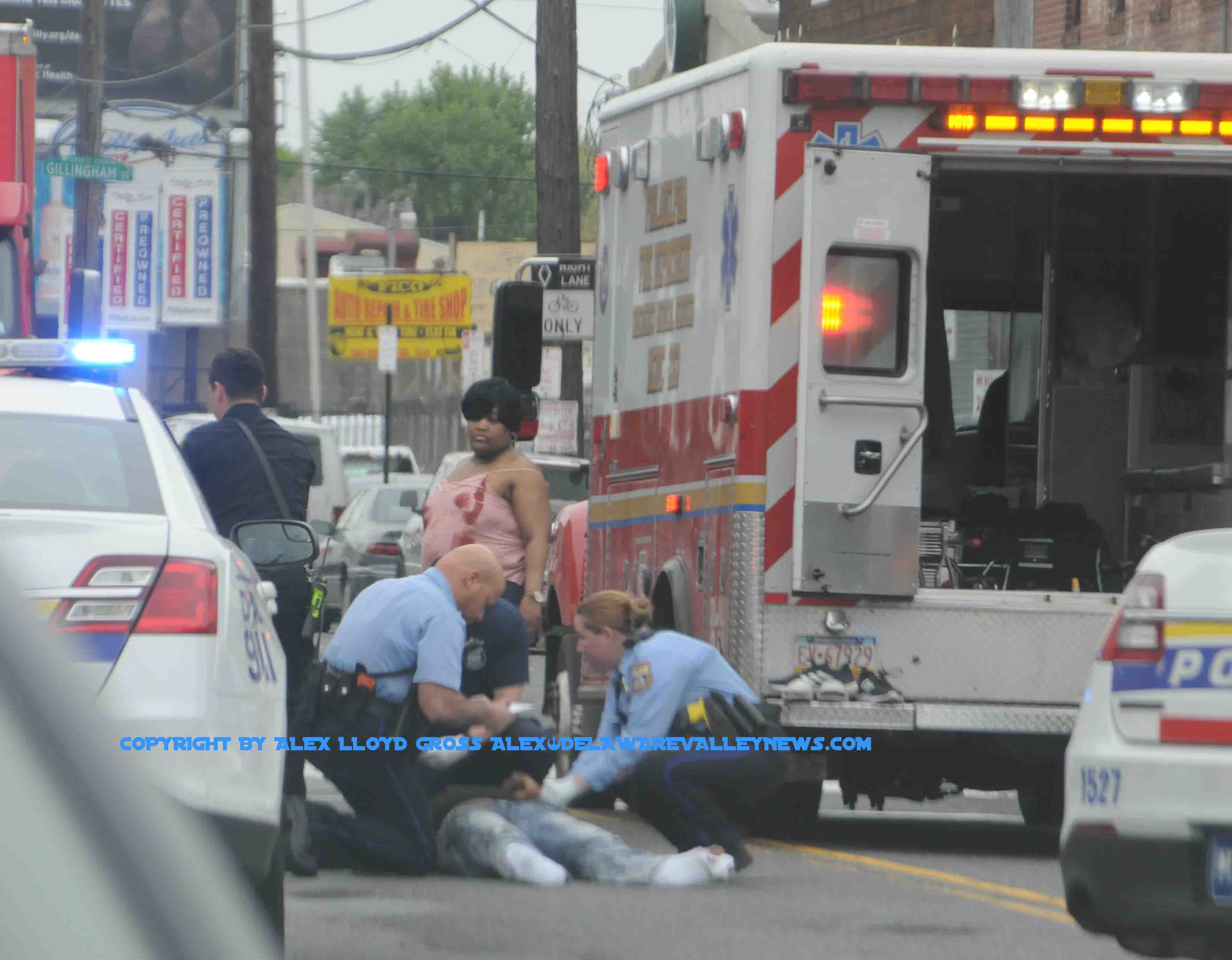 Two Pedestrians Struck On Torresdale Ave
---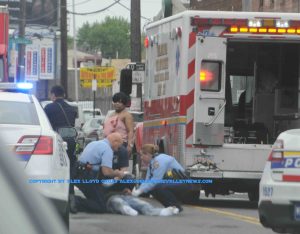 By Alex Lloyd Gross,
Two people crossing the Torresdale Avenue  were struck and seriously injured  in an accident yesterday,  May 1, 2019. The driver stayed at the scene.   The crash happened on Torresdale Avenue,  at Orthodox Street just after 12:15 PM.  The driver was north when she struck the pedestrians. She drove her vehicle from the scene, parked it and walked back to the scene and cooperated with police.  At least two different witnesses captured the tag number of the woman's car.
She resides in the area and said that she was looking for a place to pull over.  The two pedestrians were treated for  serious injuries.  A male was hit so hard he came out of his shoes.  The vehicle sustained a shattered windshield. No charges will be filed at this time, police said.