Storm Rips Through Croydon, Lots of Damage Reported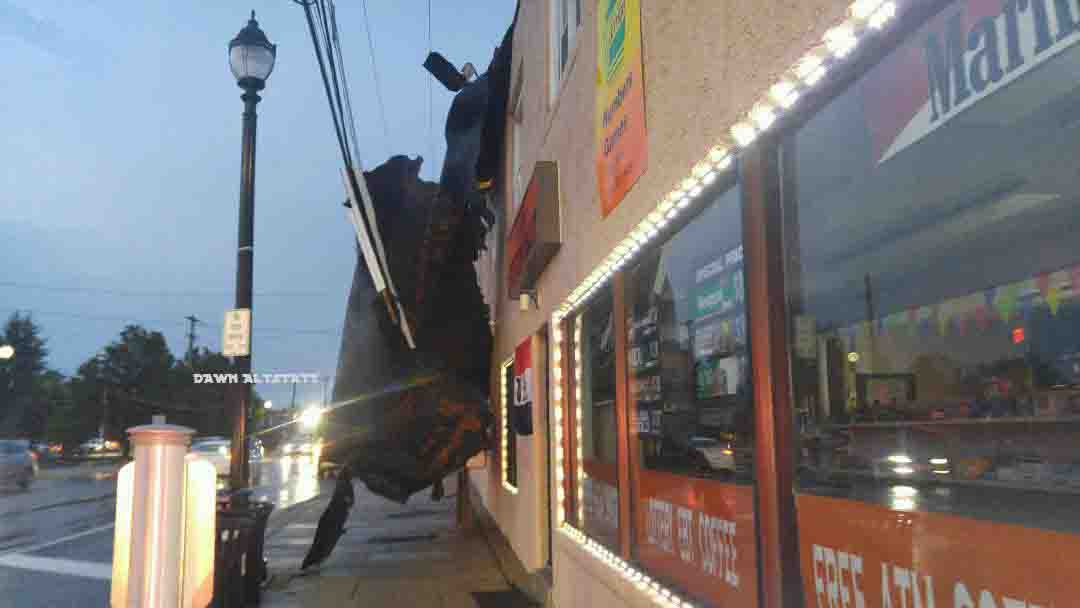 Storm Rips Through Croydon, Lots of Damage Reported
---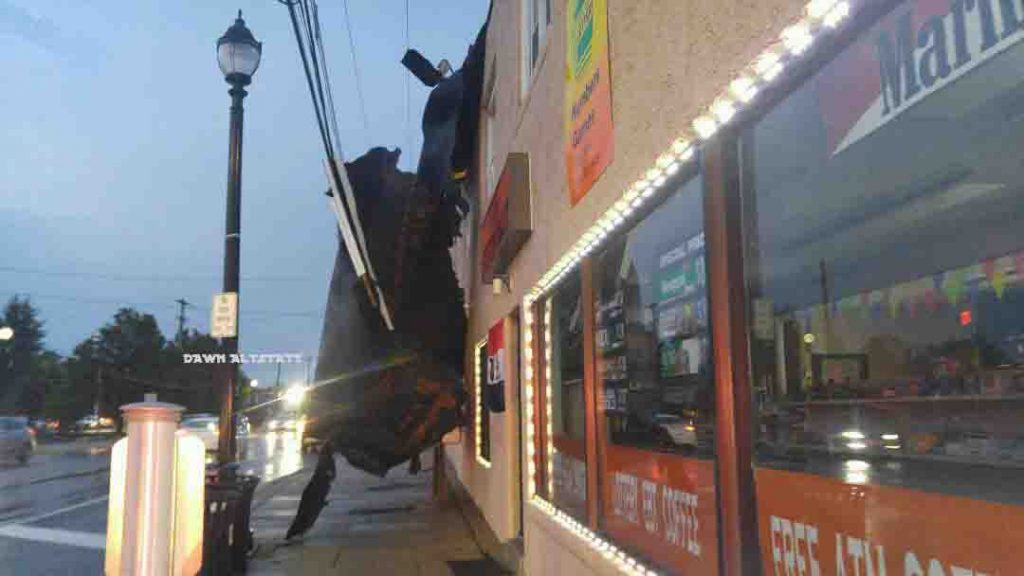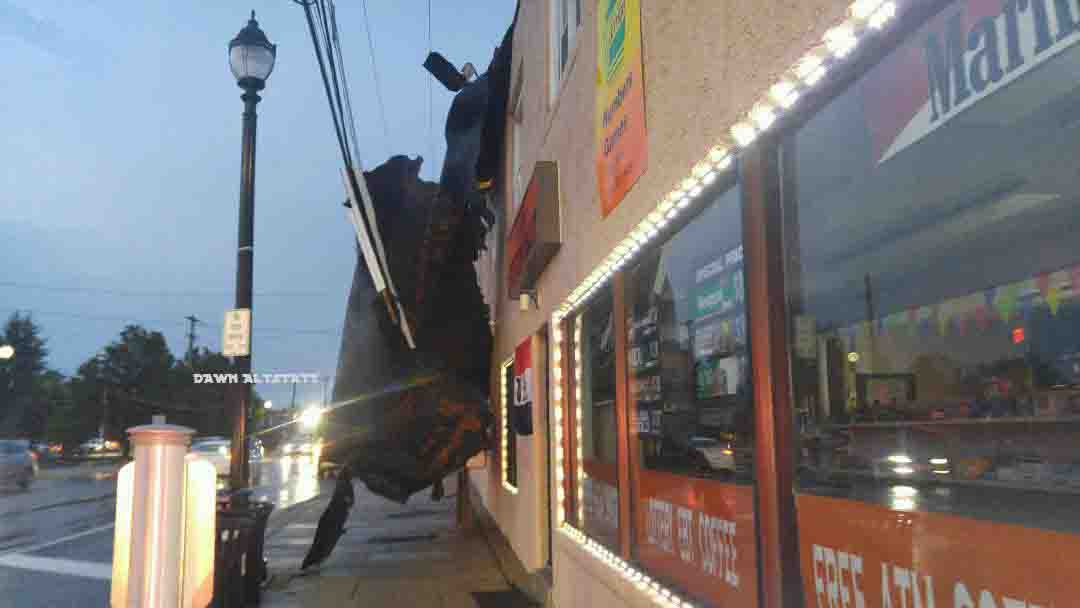 By Alex Lloyd Gross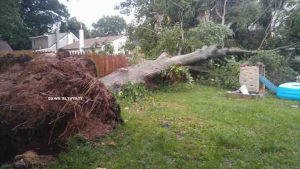 A severe storm came through the area around Northeast Philadelphia, which caused what the National Weather Service called a "microburst"  hitting the Croydon area of Bristol ,just north of Bensalem. This kind of a storm has been confused with a tornado but it is not, according to the NWS.  No funnel clouds were confirmed at press time by the weather service..
This microburst  tore down trees on Newportville Road.  No  electrical lines reportedly came down. A power outage did occur in the area of Route 13 and Cedar Avenue.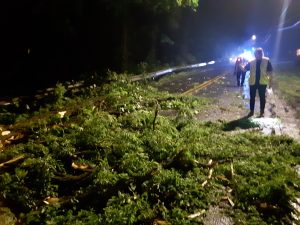 North of that location part of the roof, from a building housing the Dog and Bull bar came down. The structure also houses several apartments as well as some stores.
In the area of Louise, and Belmont Avenues,  trees came down onto residential.
Nearby, at the CVS , the parking lot was used as a command post, for first rsponders  observing damage and to check in on residents. Additionally, The Red Cross set up to in this area to help displaced people.
Newportville Road was closed for several hours, as PennDOT  moved large trees which fell onto the road. A tree service was also called to remove higher up branches.