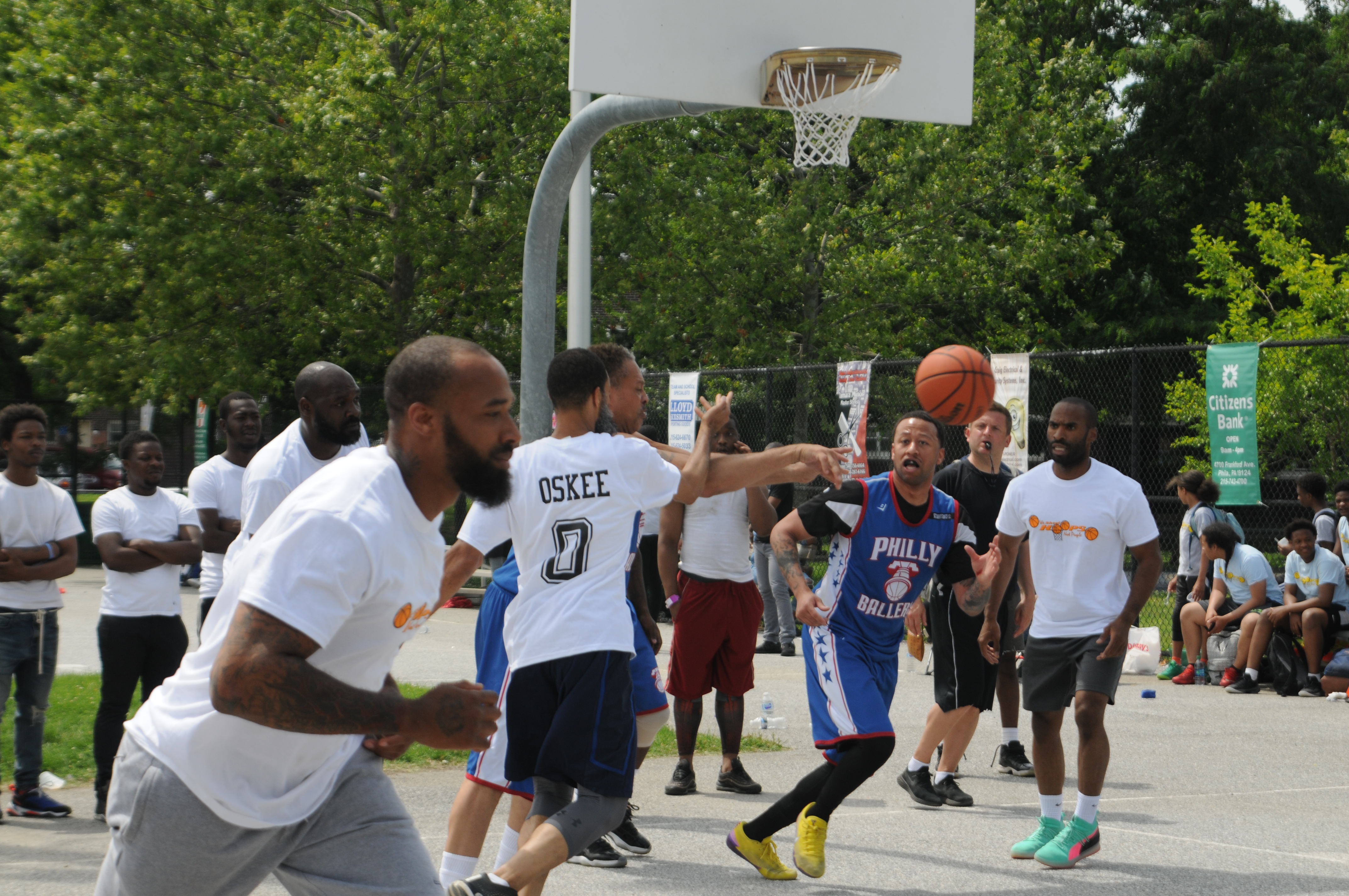 Stop the Violence Basketball Tournement Held In Frankford
---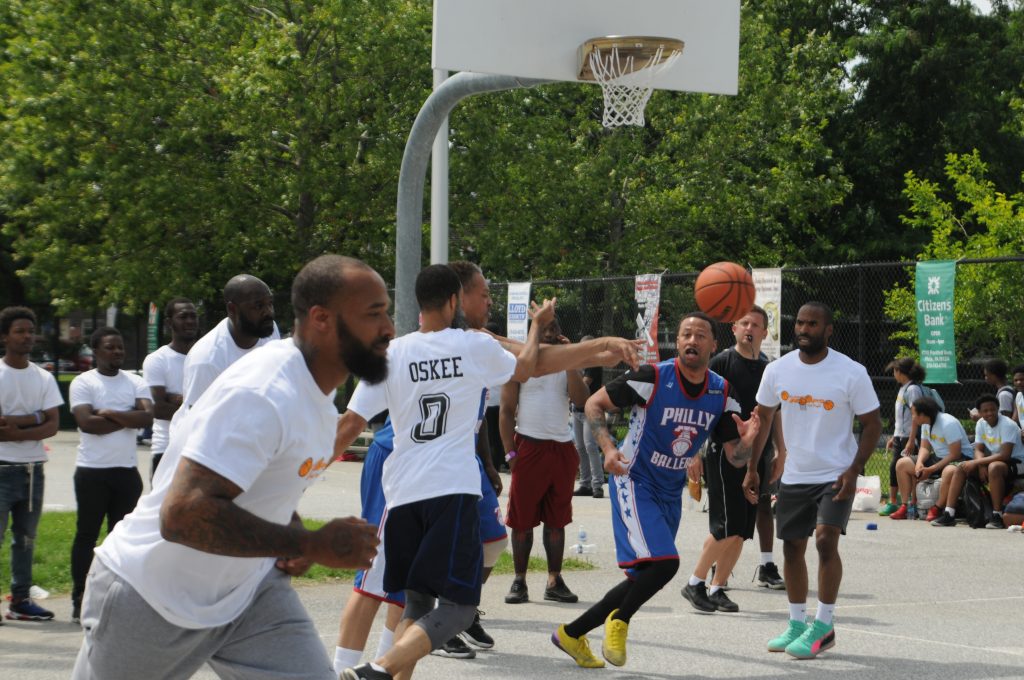 By Alex Lloyd Gross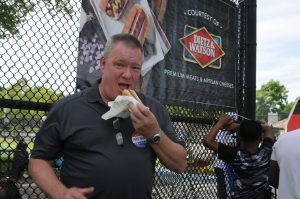 In the shadow of a rough housing project , sits the Gambrel Recreation Center, on the 4800 block of Ditman Street.  Yesterday, June 8, 2019, no one was fighting anyone or doing anything wrong.  A project initiated by the Donovan Williams Memorial Foundation had teams from across the city and across  state lines try their skills on the  basketball court.  Teams from Philly found themselves up against teams from Baltimore and Brooklyn.
As men battled on the court,   spectators could watch and eat free hot dogs and hamburgers. The food got donated by Pete Smith (R) who  is ls hoping to take councilman Bobby Henon's city council seat. Henon is a popular, affable man, but he has a federal indictment hanging over his head. Henon is also responsible for the soda tax.  Smith got with Dietz and Watson and had over 1000 hot dogs and hamburgers donated. This is not even the area where Smith would serve. His actual district would start a few miles away.  "That does not matter, we are all neighbors and this  nonsense has to stop," Smith said when speaking about gun violence.
Cooking all the food  on a grill was Dionne Williams, She is Donovan's mom, the young man who this is all done in memory of. Donovan died by suicide five years ago. It is hoped that this event and others like it will give people a fresh look and make them think about what happens when violence is comitted. Social media plays a big part of it. When someone is insulted on social media, that comment is online forever,  even years later.  20 years ago, when  someone was called a name, the insult was quickly forgotten.  Fights were with fists, and the two adversaries  often became friends  after their beef was settled.
T-shirts with the faces of people lost to violence were prevalent at this tournament.  People also showed up to sell things like laundry soap, jewelry  and also get information on the local Town Watch. Fore more information about the Donovan Williams Foundation click here.