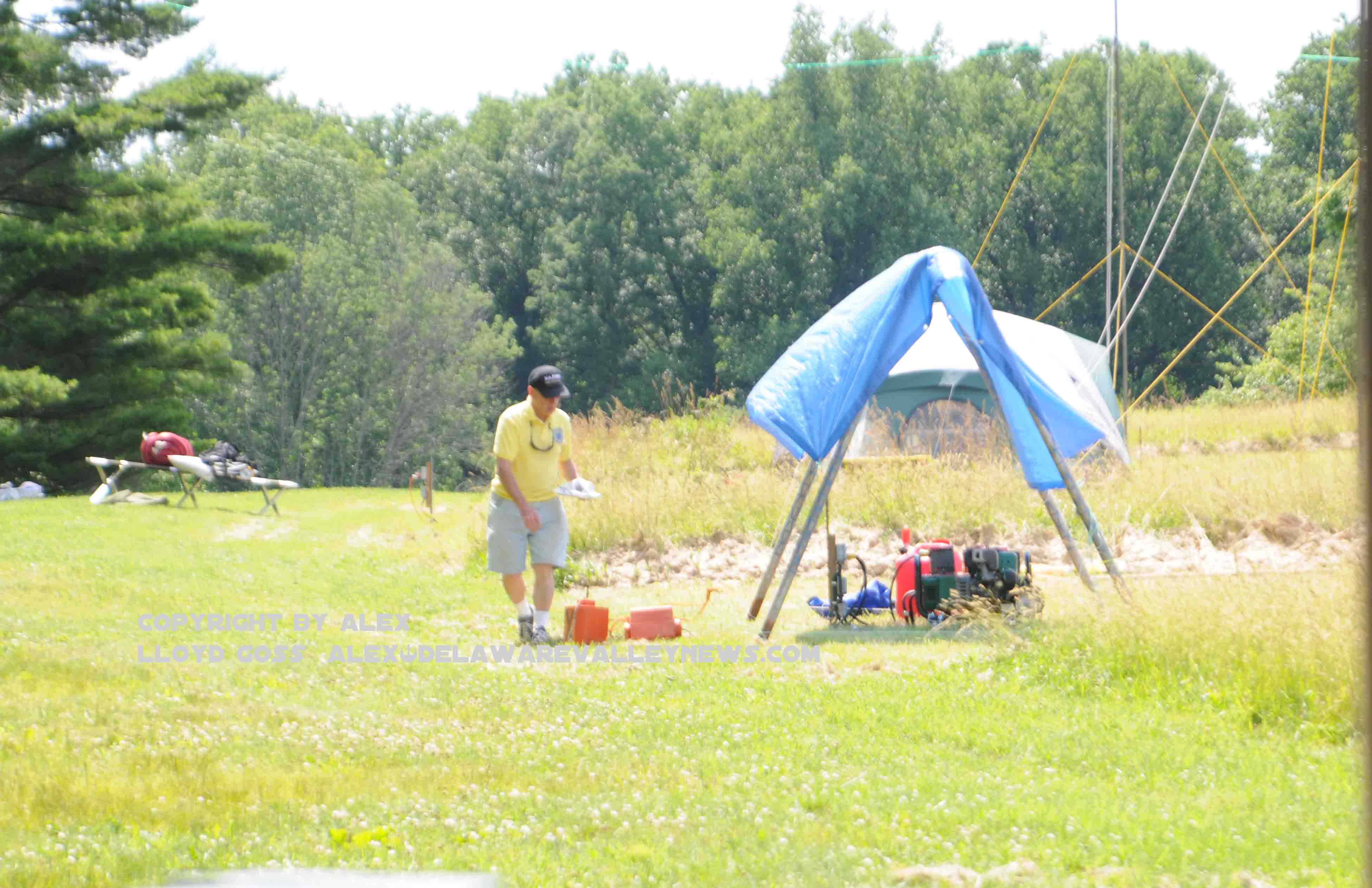 Amateur Radio is Front and Center For Penn Wireless Field Day
---
By Alex Lloyd Gross
If you were anywhere near Tyler State Park in Newtown this weekend , you might be curious about the elaborate set of of tents and antennas strung up . The event was put on by the American Radio Relay League and similar events just like this were held across North America.  The people at Tyler were the Penn Wireless Club, based out of Levittown Pa. The idea behind it shows what can  be done with a total loss of power. Like a hurricane or earthquake..
According to club members, and the ARRL, when portions of  Haiti was destroyed by the recent disaster, Amateur Radio Operators were the only communication available for people in the United States to get any update on their relatives in Haiti.  Since phones were down,   Amatuer Radio was the only  form of communication. Generators were used to power equipment. It was basically the same set up used at Tyler State Park.  Large antennas were strung between makeshift poles and trees.
As members operated at Tyler,  some  were using Morse Code to communicate between stations. The series of dots and dashes has been around for over 150 years. Other members, ( including this writer) used voice to communicate.  Stations contacted include Wyoming, South Carolina, Texas and South Jersey. Other members of this club tried to contact satellites  and also used solar power..
The Penn Wireless club was able to make about 500 total contacts. The Field Day event took place for a 24 hours period, from 2:OO PM Saturday until 2:00 PM Sunday.  Anyone interested in getting licensed to  operate Amateur Radio can go  here