Car Overturns On Bristol Pike, Occupants Ejected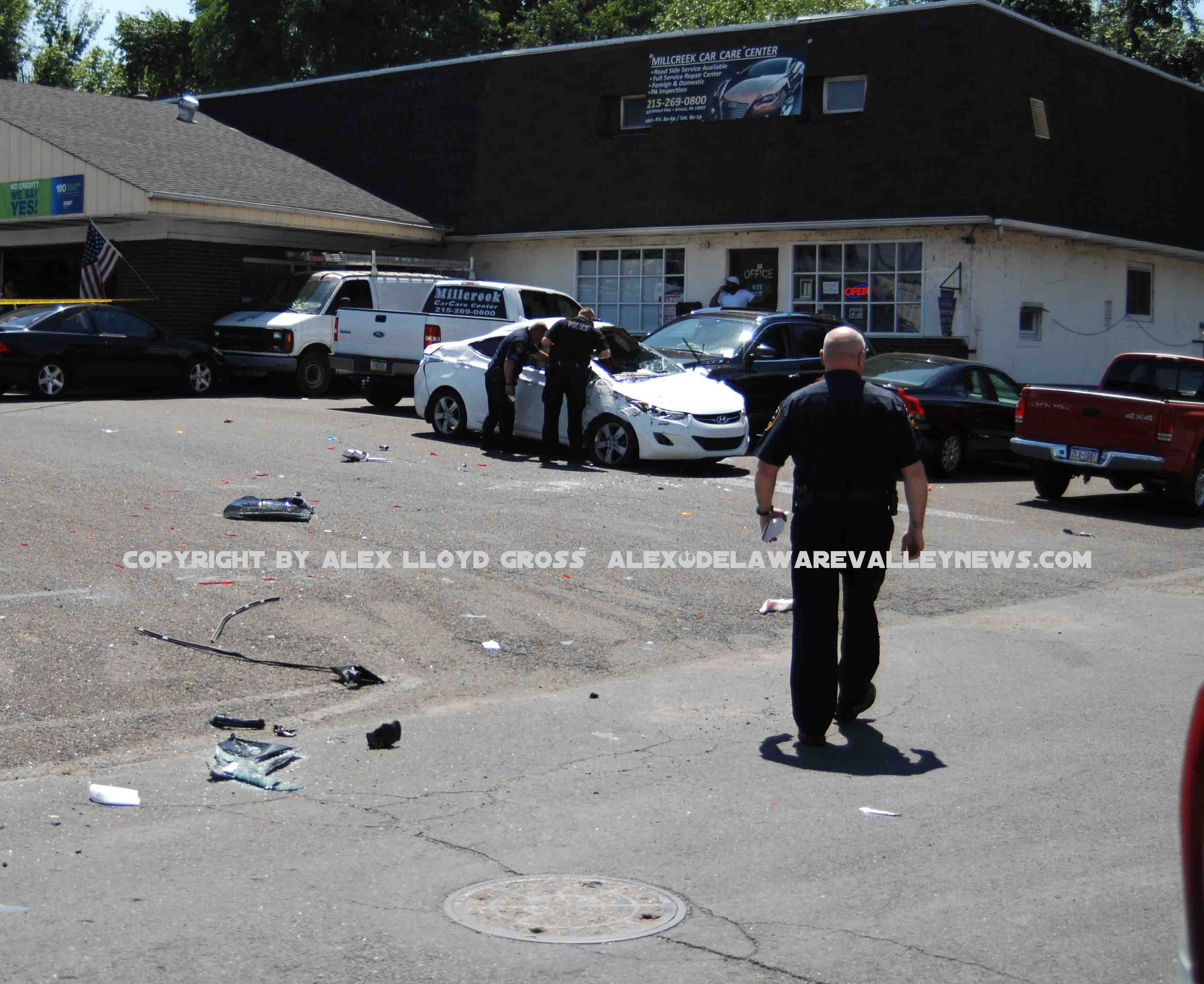 Car Overturns On Bristol Pike, Occupants Ejected
---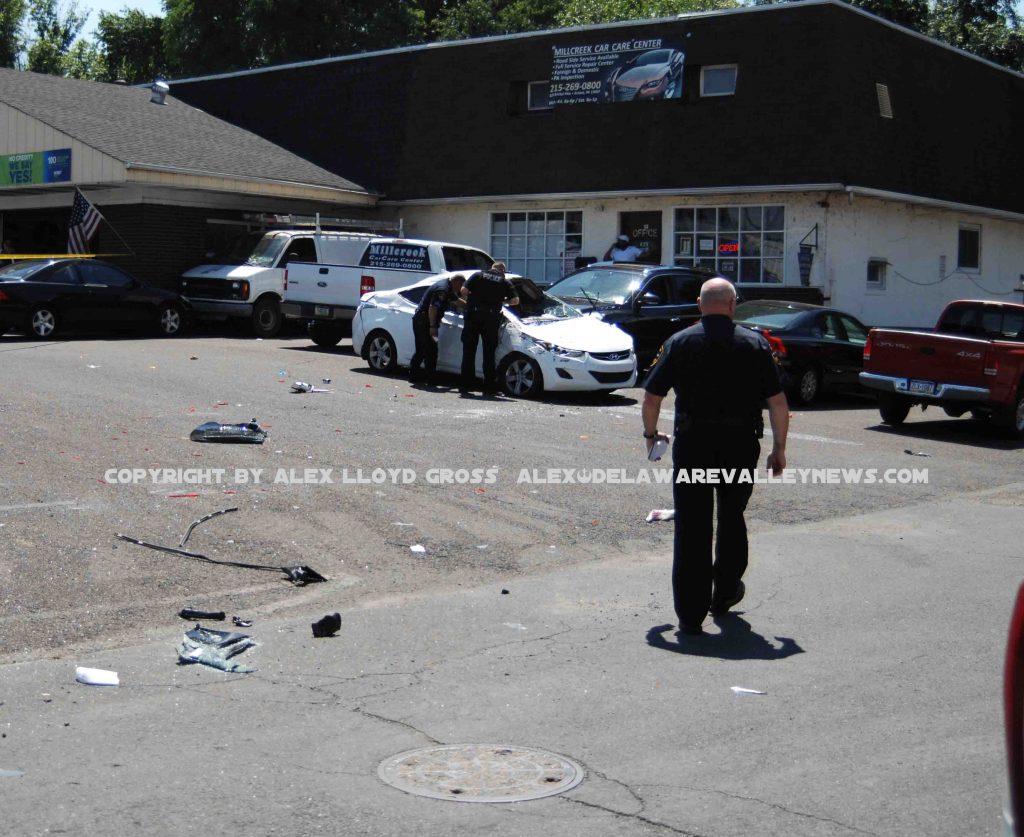 By  Alex Lloyd Gross
Bristol Pike is closed south from Beaver Dam Road in Bristol Borough Pa following a serious wreck that had two people rushed to Jefferson Hospital, Torresdale  Division. The crash happened June 27, 2019 just after 2:30 PM.
According to Police Chief Steve Henry, one vehicle  was involved in the crash.  According to witnesses,  the vehicle was traveling south when the driver yanked the steering wheel  to turn right.
The car could not negotiate the turn due to excessive speed and it hit a curb and flipped over, multiple times, ejecting the driver and passenger. With the two occupants laying in the parking lot of Mill Creek Auto Repair, the smashed car sat in the parking lot, on all four wheels, after flipping. At least one other vehicle was damaged That vehicle was [parked and unattended.
Police will have more information after the investigation is finished and if charges will  be filed;