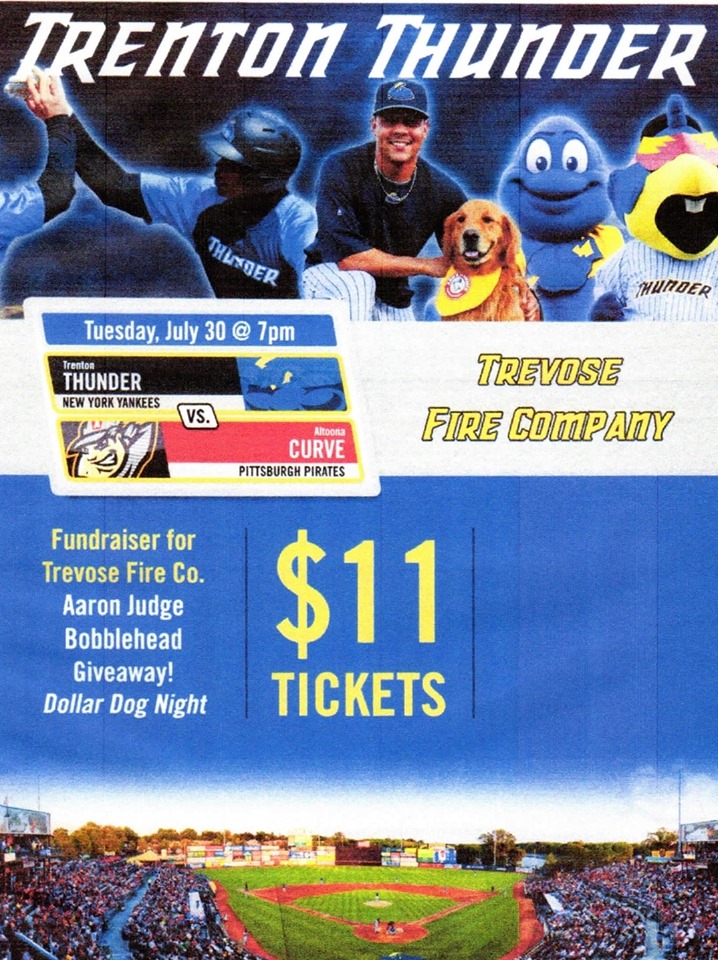 Local Fire Company has a Thundering Ball Park offer for Community
---
Digital Reporter – Jeff Bohen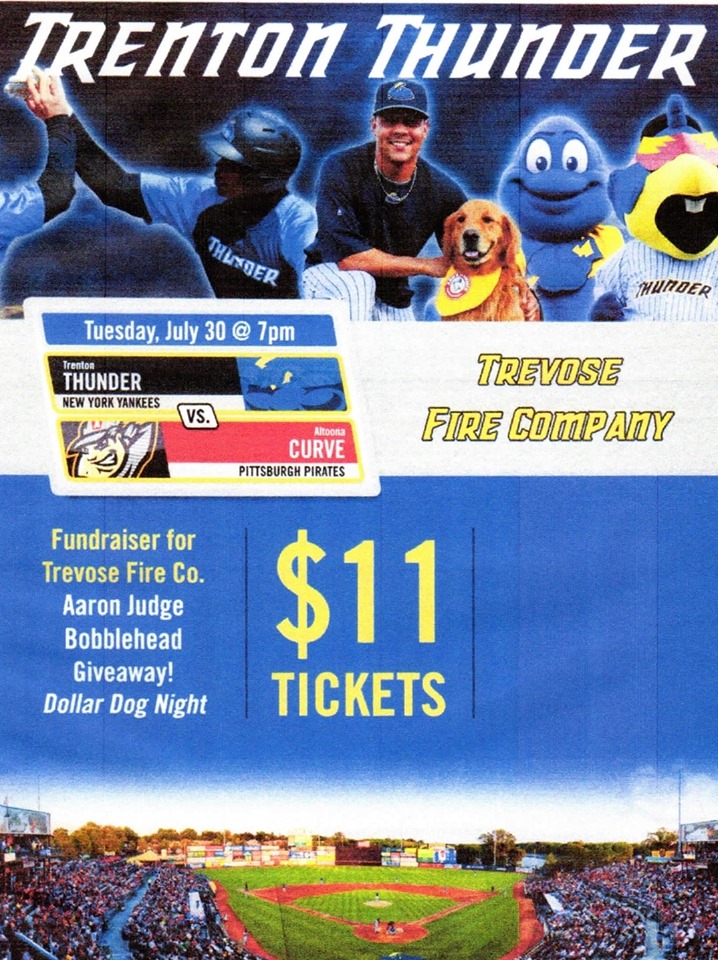 Its a Tuesday night in July,  and you're home with family with a day/night of from work perhaps looking for something to do with kids, or even a date.
The Trevose Fire Company has you covered and in turn and you can help them as their annual fundraiser, in partnership with the Trenton Thunder is set for later this month at Arm & Hammer Park.
The night out at the ball park event will support the Trevose Fire Company fundraising efforts by purchasing tickets for the Tuesday, July 30th game  vs The Altoona Curve – Pittsburgh Pirates Double A affiliate. 
As an extra bonus for attending the game is its Aaron Judge Bobblehead night
Also during the game, the fire company will also be selling 50/50 tickets to raise additional funds.
Tickets are $11 and can be purchased online by clicking here 
Questions about the night with Thunder event can be sent to Nancy Doster at do*******@ms*.com 
See you at Arm & Hammer Park July 31.