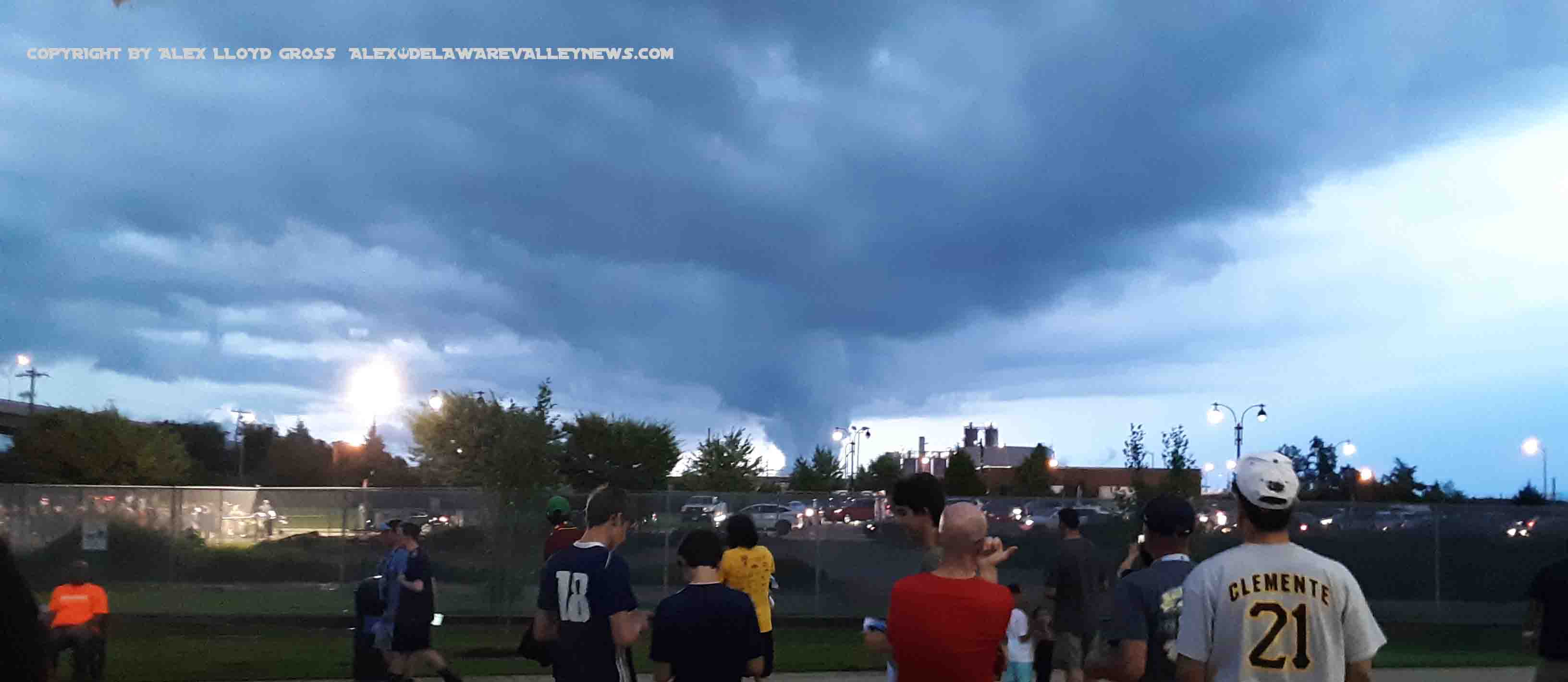 Funnel Cloud and Tornado From Storm Yesterday in Region
---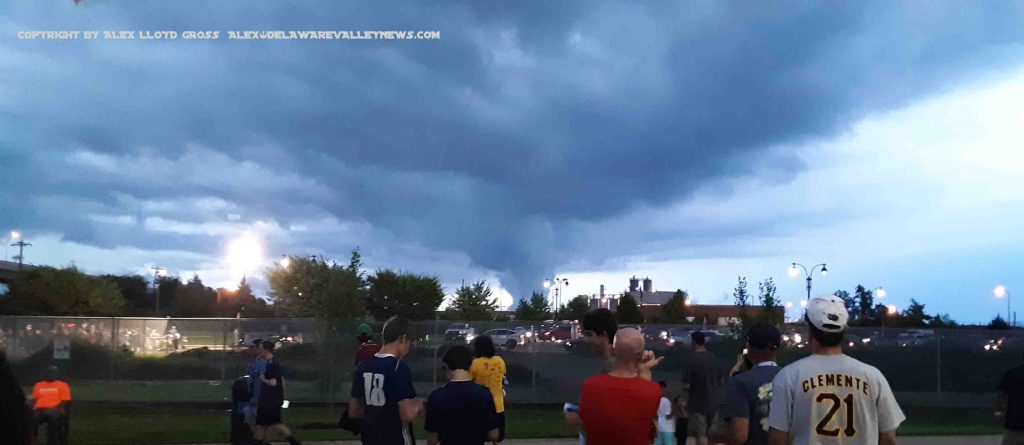 By Alex Lloyd Gross
While some areas of the Delaware Valley saw only rain,  a confirmed tornado touched down in Mount Laurel NJ, that caused a car to flip over .  A grainy video is on the Mount Laurel Fire Department Facebook page along with a cellphone video of a weak F-0 Tornado.  This did touch down and caused minor damage, except for the car.
In Delaware County, severe flooding  was reported which caused  Route 291 to be closed near Stewart Avenue in both directions.  A funnel cloud was reported and the National Weather Service said that a funnel cloud did make a brief appearance before dissapearing. This cloud over Delaware County did not touch down and did not cause any damage.
The storm brought torrential rain and lightning. The soccer game for the Philadelphia Union was postponed until tonight, due to weather. Tickets from last nights game will be honored.
Barricades were set up in multiple locations to keep people from driving down flooded roads. If you drive around them, you face a $500.00 fine plus the cost of towing your vehicle  should it become struck in deep water.