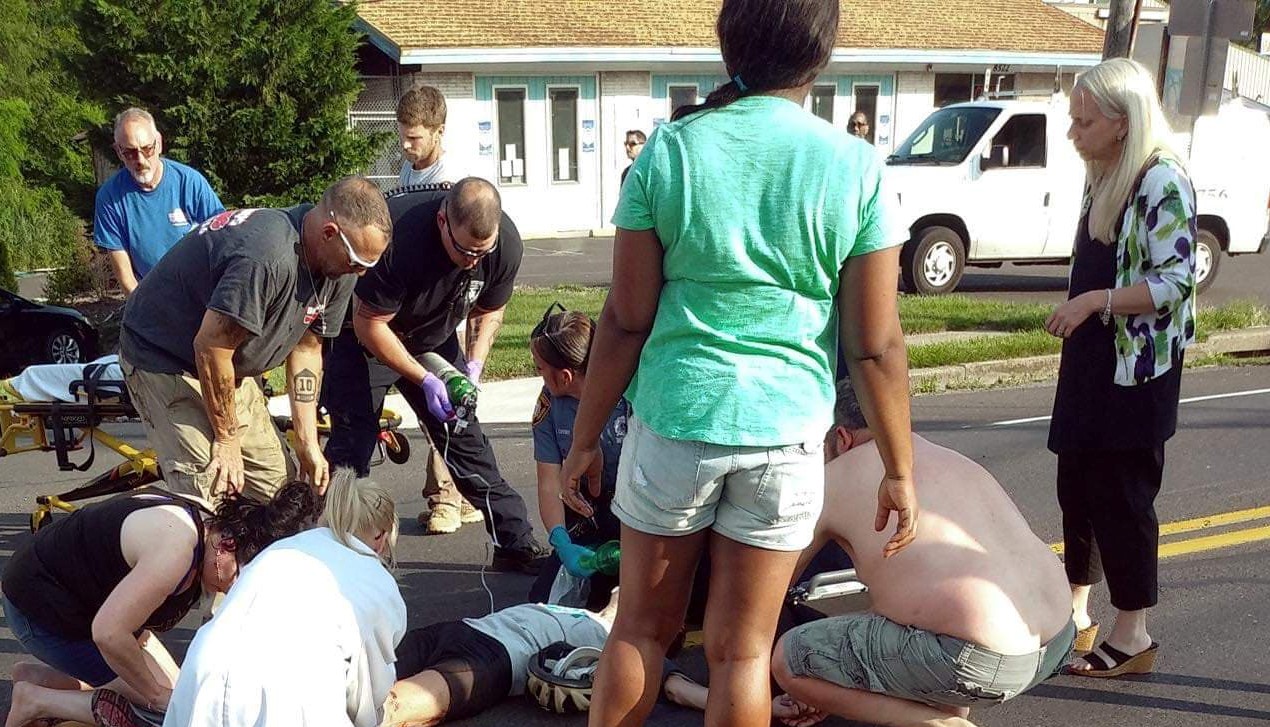 Motorcycle and Bicyclist Collide on New Falls Road
---
Digital Reporter – Jeff Bohen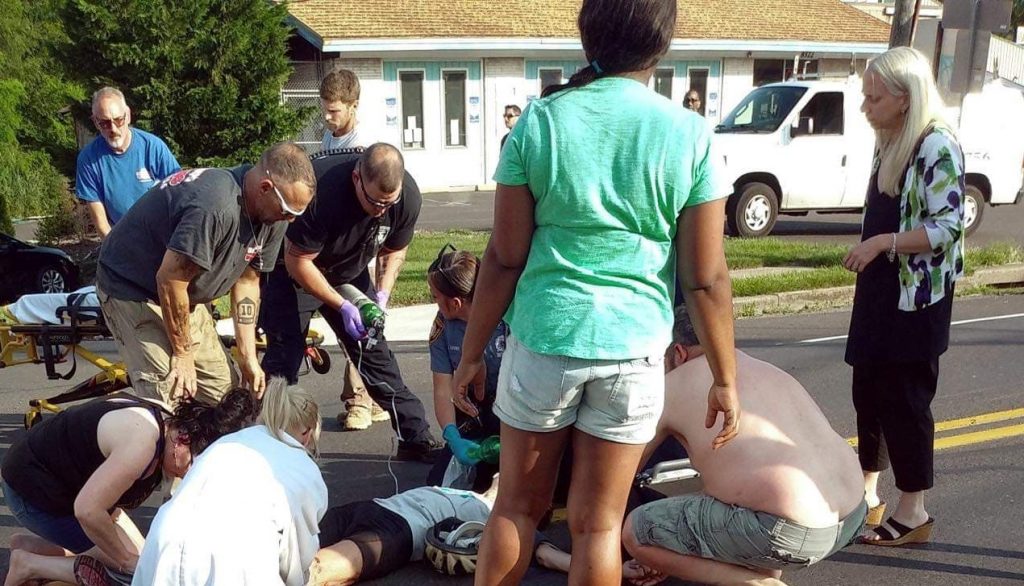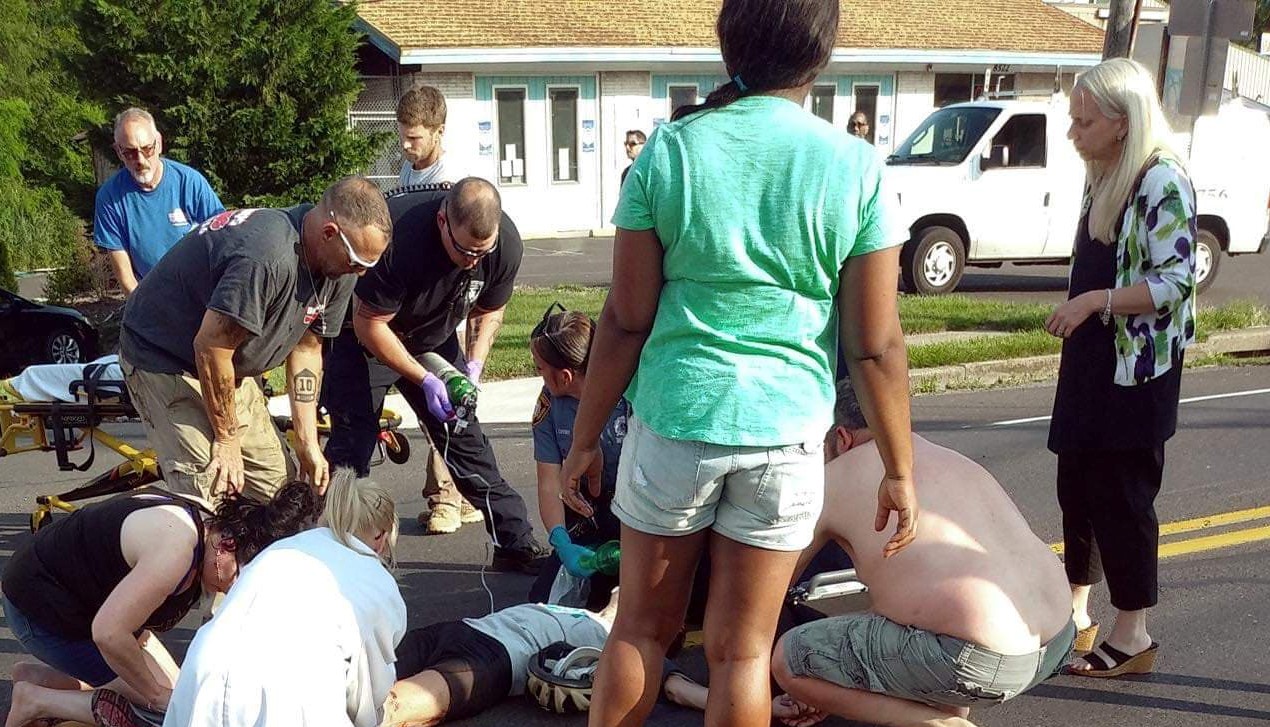 A traffic accident on New Falls Road, in Falls Township Wednesday night  has one person in Jefferson Hospital in Center City, Thursday morning with "grave injuries."
Police, firefighters and medical crews rushed to the scene of an accident involving a motor cycle and bicyclist Wednesday night on the 8500 block of New Falls Rd, close to the intersect with Hood Boulevard
The bike enthusiast is a 70 year-old woman who bikes often said a source with specific knowledge of the family.
The accident, according to one witness account, occurred when the woman riding the bicycle swerved in front of the the oncoming motorcycle close to the Credit Union in Fairless Hills.
As depicted in the image first responder crews provided life sustaining medical treatment on scene til the victim was transported to the hospital.
Shortly after the accident, which occurred around 6:15 p.m. Falls Township Fire Marshall Rich Dippolito informed motorists and the public at large the heavily traveled intersection was closed due to the accident investigation for several hours.

.
As of publication time, no official information has been released from The Falls Police Department, and thus to respect the wishes of the family we are withholding the name of the victim
The bicyclist has been a resident of Thronridge for over 30 years.
Editors Note: An earlier version of this story incorrectly said the accident occurred on Tuesday night. The story has been updated to correct this error.
We apologize.