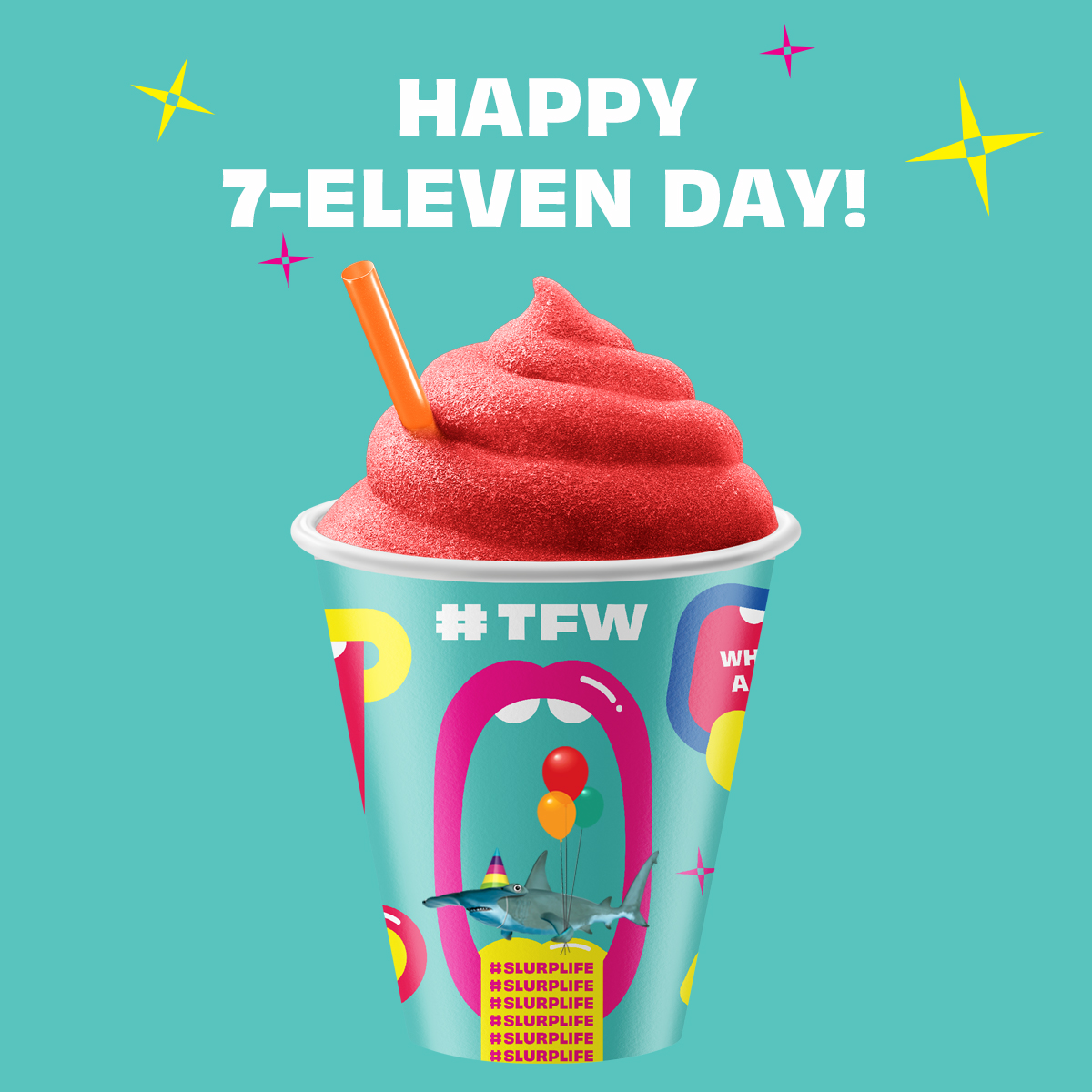 Its 7-Eleven Day; Free Slurpee's for Everyone!
---
Digital Reporter – Jeff Bohen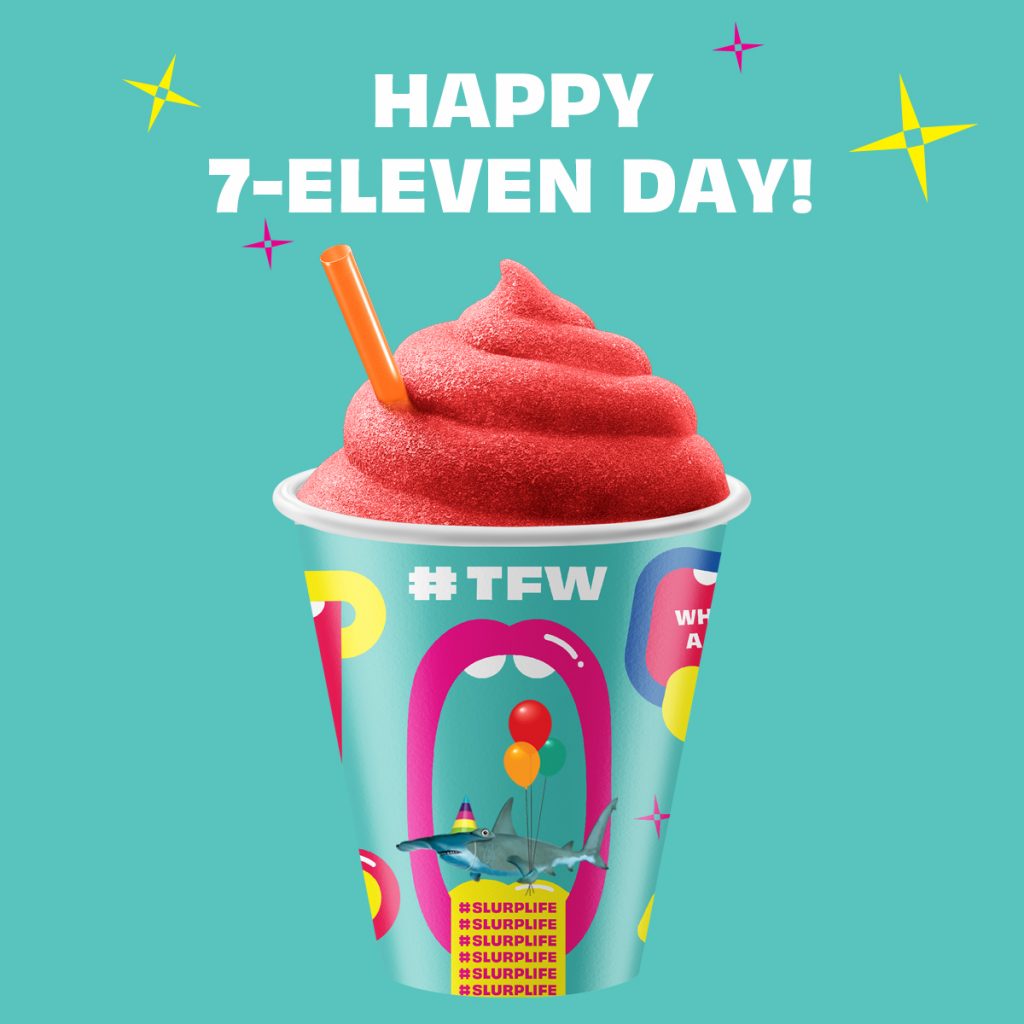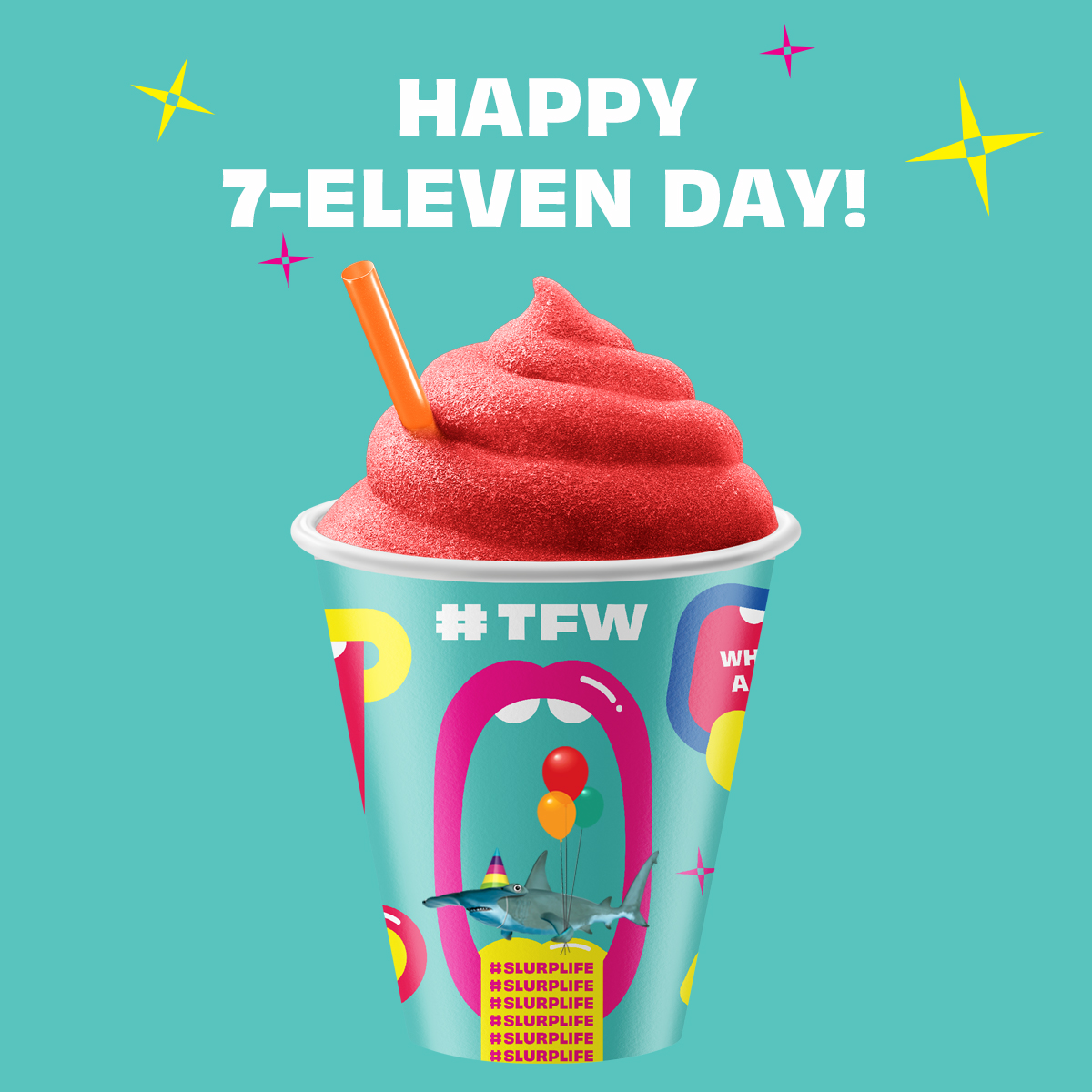 The popular convenience store is celebrating 7 -Eleven Day by giving the public a free Slurpee and an opportunity for a second one by downloading the store app.
Beginning at  11 a.m., of course, participating stores will give out an estimated 9 million free small Slurpee drinks til 7 p.m. or supplies run out.
The featured Slurpee flavor is Blueberry Lemonade, and the Slurpee Lite flavor is sugar-free Cherry Limeade. Novelty Slurpee drinking accessories include a Twist & Slurp Bottle ($3.99) and Super Flexy Straws ($1.99). One free small Slurpee drink per customer, company officials said in a news release earlier this week.
But don't click off yet cause there is more!
7Rewards® members have even more reason to celebrate. All members who scan their app, card or enter their phone number with their FREE small Slurpee drink on 7‑Eleven Day will receive another FREE any-size Slurpee drink, redeemable in the next 30 days. A free Slurpee coupon will appear in the coupon section of the app and must be redeemed within 30 days. If not redeemed by August 12, the coupon will expire and be removed from the member's app
Social media sharers are encouraged to use the GIFs and stickers with the cup to express #TFW you get a FREE Slurpee drink on 7‑Eleven Day … and use the hashtags #slurplife, #7ElevenDay and #TFW, and tag friends and family in their posts.
"7‑Eleven Day has become the busiest day of the year for 7‑Eleven stores as millions of both existing and new customers flock to our stores to celebrate with their favorite frozen drink and other special food deals," said Raj Kapoor, 7‑Eleven senior vice president for fresh food and proprietary beverages. "This year we hope to expand the party outside our stores as Slurpee drink-lovers share photos of them and their birthday Slurpee drinks," said 7‑Eleven President and CEO Joe DePinto.
Other 7‑Eleven Day dollar deals include favorite 7‑Eleven hot foods, hot dogs and fresh bakery. July is National Hot Dog Month, and Big Bite hot dogs will cost just $1 on both 7‑Eleven Day and again on National Hot Dog Day, July 17. Hot pizza slices and fresh-baked-daily cherry Slurpee drink-flavored cookies are also just $1. An additional $1 Nashville hot chicken tender offer is available in the 7‑Eleven app to 7Rewards members, a news release said.
In the Lower Bucks area, 7-Eleven stores are located at:
3508 Street Rd.
5401 Neshaminy Blvd.
2251 Veteran Hwy., Levittown
7107 Bristol Pike, Bristol
2760 Trenton Rd., Levittown
8606 New Falls Rd., Levittown
527 W. Lincoln Hwy., Langhorne
1205 Lincoln Hwy., Langhorne
200 N. Pine St., Langhorne
1266 E. Old Lincoln Hwy., Langhorne
300 Trenton Rd., Fairless Hills
904 Trenton Rd., Fairless Hills
441 Alden Ave, Morrisville
303 West Trenton Ave Morrisville
1 S. Pennsylvania Ave, Morrisville.