Geddy Lee from Rush in Town, Big Money, Big Book, Big News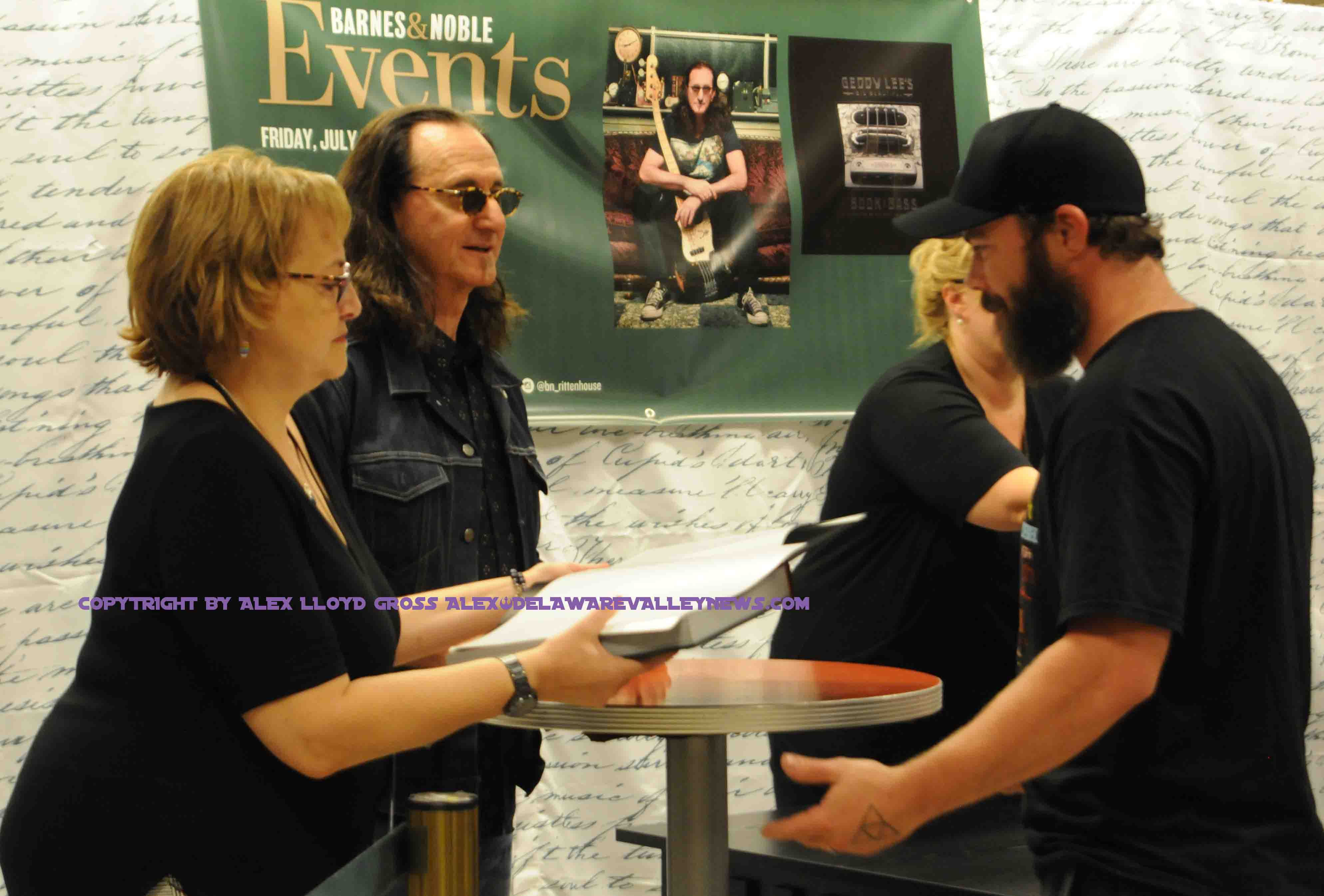 Geddy Lee from Rush in Town, Big Money, Big Book, Big News
---
By Alex Lloyd Gross
Rush, one of the biggest bands of rock music has called it quits as a group. Their music lives on and so do the individual projects now undertaken by band members. Geddy Lee,  who played bass has written a book and it's called Geddy Lee's Big Beautiful Book of Bass. He is on a book tour, visiting select town for signings and Philly was on the list.
Barnes and Noble was the place, in center city. Lee was scheduled to arrive by 5:00PM and arrived 30 minutes early. After a few minutes of obligatory news photos, he got right down to business, signing the interior of books. There were stacks of books and lines of people. Most were clad in some kind of Rush T shirt. They lined up hours before, hoping to catch a glimpse and get a good spot in line.
Lee is scheduled to be there until 7:00 PM . He is signing books only. No Rush memorabilia. He came straight from Massachusetts, where he had done a signing the day before. Fans are permitted to take candid photos of Geddy Lee. He is not posing for selfies. At Barnes and Noble, fans approach a table where Lee is, they present their book and the process lasts about 30 to 45 seconds.
.