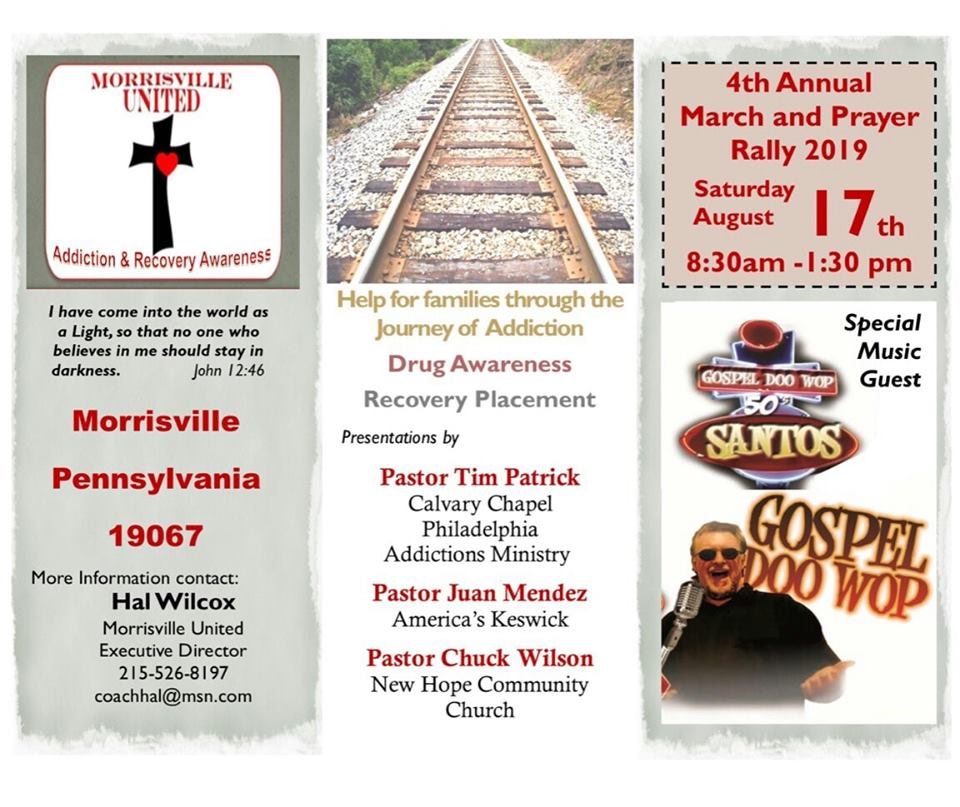 Recovery Walk Set to take Place in Morrisville Saturday
---
Faith based organizations will come together in support of those living with substance abuse disorders and living a  life of sobriety with a recovery walk in Morrisville Borough Saturday.
Morrisville United -which is a organization made up of local churches- is holding its fourth annual addiction/recovery walk on tomorrow beginning at 10 a.m. at Williamson Park
Meetup is behind the Giant Food Store on Trenton Ave at 8:30 and marchers will be bussed over to the recovery walk route.
Officials from various county and substance abuse treatment organizations will be on hand to prvery provide community based information on recovery resources in the area.
First 125 attendees get free t-shirts and free hot dogs will be provided.
Morrisville United has provided funding for those seeking refuge from substance abuse disorders with funding and placement in treatment facilities and recovery homes.
See below for the post-walk schedule.
Santos Gospel Doo-Wop 11 a.m.-12 p.m.
Guest Speakers 12:10 -1:00 p.m.
Mass Prayer with all Pastors– 1 p.m.