Just In: 'Shock' as Levittown Ball Field Office is 'Destroyed'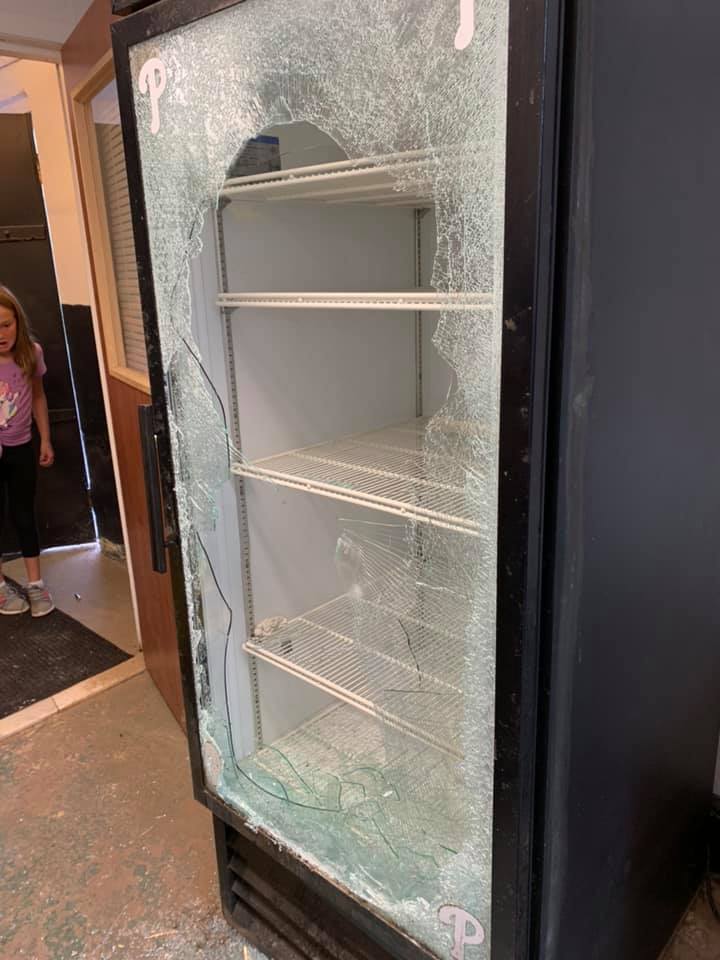 Just In: 'Shock' as Levittown Ball Field Office is 'Destroyed'
---
Digital Reporter – Jeff Bohen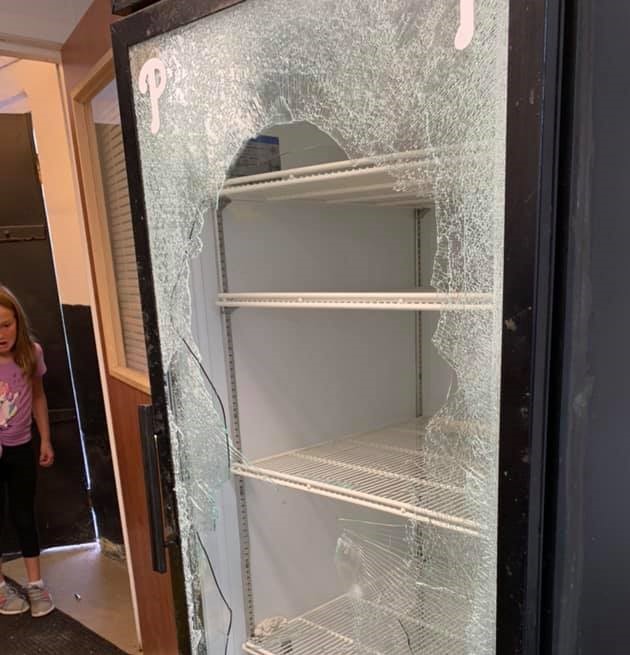 The Look in the young girls partially obscured face tells all you need to know about what happened at a local little league's offices in the Levittown section of Bristol Township.
Sadly the impact is only beginning to take hold.
Levittown United Little League officials spent most of Friday cleaning up, with the communities help, a mess vandals left at the leagues international complex  on Mill Creek as images of the damage were published on the its Facebook Page.
League officials said in the post said "This afternoon the International Complex was vandalized. These are just a few pictures of the damages. The police are handling the incident. Our hearts are absolutely broken."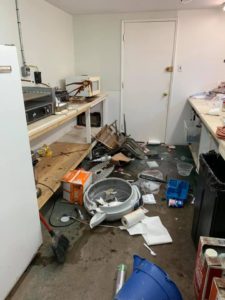 President of the non-profit, Rick Palmer said Saturday morning that when he walked into the leagues facilities Friday it was just a shock to see all the damage that was done. Palmer said "as you can see from the pictures two freezers, one and cash register, were destroyed.
A hole was punched into the wall of the offices he said. "The scoreboard controller was also destroyed" he said.
Estimated cost of the damages for the  break in and vandalism Barnes said approaches about 10 thousand dollars.
It's not something we can afford, he said.
A community involved cleanup of the facilities took place Friday night, as the league asked for local's to come out and help, which they did in droves, league officials said.
Palmer said the little league facilities are insured for liability but purchasing insurance to protect from criminal acts is "too expensive," for the non-profit.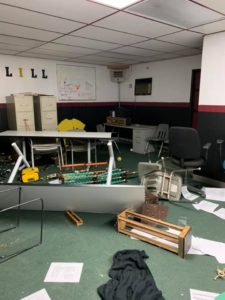 Police were contacted and are investigating, but Palmer did say he knew "two boys who are minors" from the area are the alleged culprits.
This reporter contacted Bristol Township Police for comment and as of press time no response to the inquiry has been provided.
Palmer, in the meantime said a Go Fund Me has been launched to defray the costs of the damages to the complex located on the 6600 block of Mill Creek Road.
"The organization is operated by volunteers that serve the children from most of Bristol township. The league is not in the financial position to recover and replace this kind of damage. The league is operated with the generosity of our sponsors and registration Costs that cover our yearly budget, this expense will take years to recover from. We are reaching out to the community for help to fix and replace the damages for the kids. Thank you for your support," Palmer said.
The Go Fund Me effort seeks to raise $10 thousand dollars to fix and replace damages.
Updates to this story as they develop.