Ghost Ship Docks In Philadelphia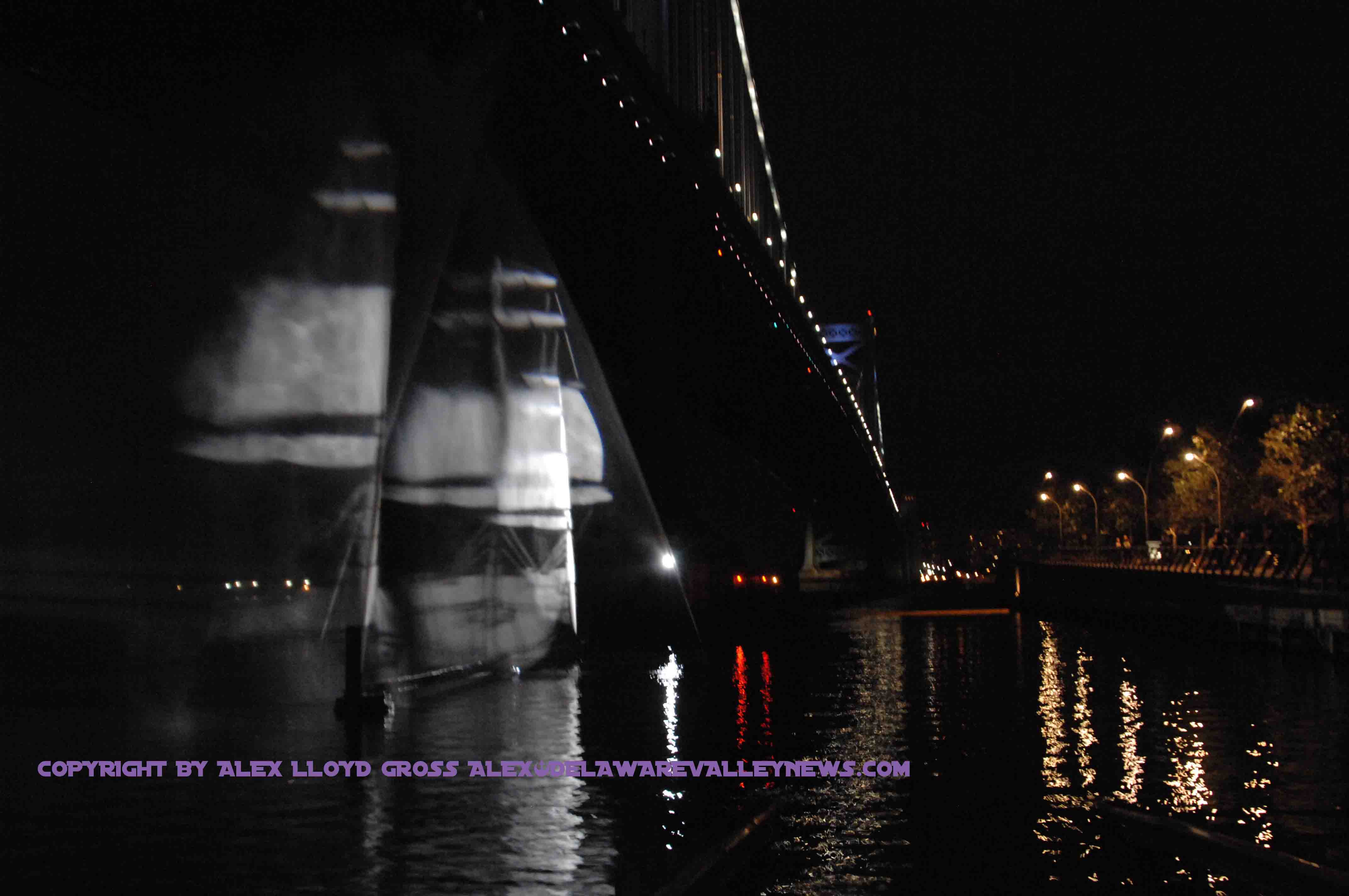 Ghost Ship Docks In Philadelphia
---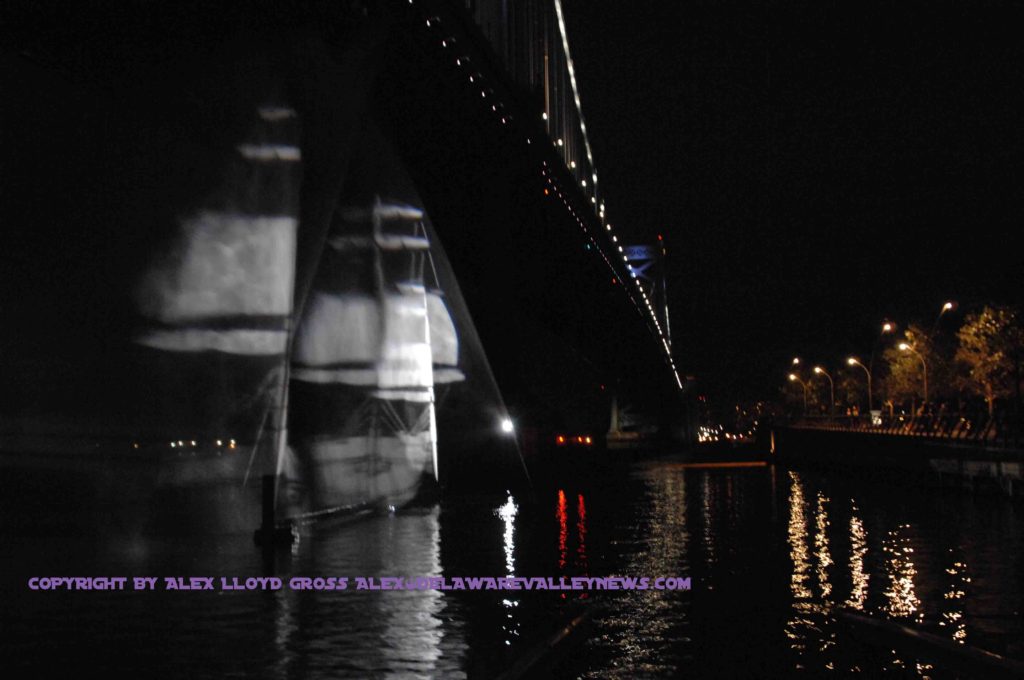 By Alex Lloyd Gross
A ghost ship had docked at the Race Street Pier  in the Penns landing section of Philadelphia.  It is actually an art project and the ship is a hologram. It is produced by Biangle Studio which is based in Romania.  When you go you can take a walking tour which is free. In fact seeing this ship is free. It explores the importance of the Delaware River, especially in the 1700's.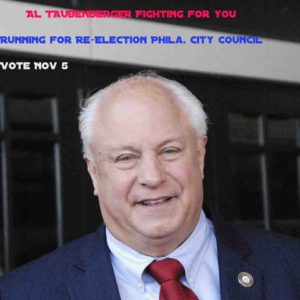 Seeing this is free. Parking is available at metered spots or paid lots. The Race Street Pier is located directly off Delaware Avenue at Race Street. Right under the Ben Franklin Bridge. It is in an area that is not traversed by boat traffic. Best views are at night when it is dark. There are fountains that spray water into the air, as the hologram is projected.  The best angles will vary as the ship appears to move.
The Ghost Ship makes an appearance Wednesday through Sunday from 7:00 pm until 10:00PM  The fountains will kick on about 6:30 PM. Watching the ship materialize is pretty cool.  At first, there is nothing to see.. Then, as darkness falls, it makes an appearance.  This is not able to be seen from I-95. Nor is is able to be seen from New Jersey or any spot around Penns Landing except on the pier. It runs until November 3 2019 then it disappears..