Ghost Tours in New Hope Draw Huge Crowds
---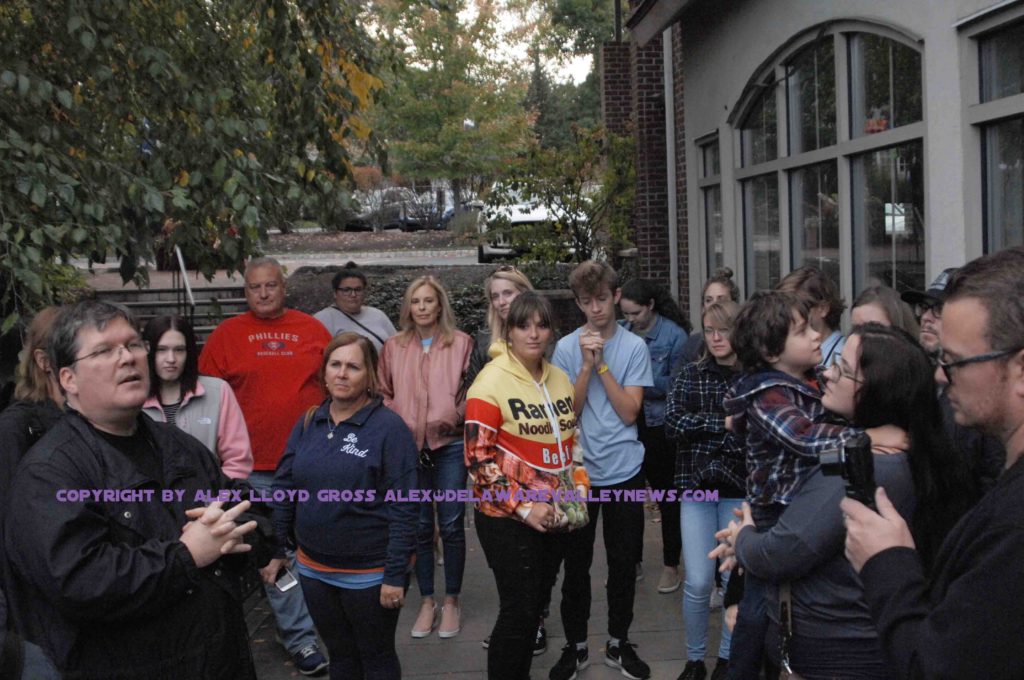 by Alex Lloyd Gross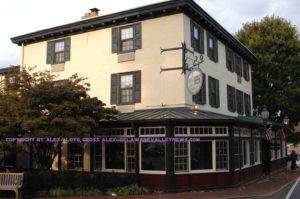 Everyone has heard of ghosts. Whether you believe in them or not is something different.  Once thing is for certain,  According to many people, New Hope Pa. is home to quite a few of them. This past Sunday, October 13, 2019, there was a free Haunted Ghost Tour.  The first 100 people got to partake in a guided tour. After that, maps were given out and you were free to walk on your own. It was in daylight hours so the chances of seeing something were quite diminished. This free photo tour is only a fraction of what takes place during the full tour.  Well over 300 people  showed up .
Sunday night, two groups of 50 people walked around, lead by two different guides.  The first stop on the tour was the Logan Inn. Our guide Scott said that this was the "Most Haunted Place in New Hope".  People have seen ghostly images of children in the second floor. The inside of the building can smell of lavender. This is related to the Parry Mansion, which is right across the street. That place is also haunted and it is there where Scott claims to have witnessed a phenomenon  a few years ago while leading a tour.
The full tour is more in depth. Sunday's jaunt was a mile long walk across some of the more eclectic areas of the town. It was informative.  It is also called the most haunted square mile in the United States.  We learned that when Aaron Burr murdered Alexander Hamilton he stayed at a place on N. Main Street. People have reported seeing a figure that resembles Burr at that address. The strange thing is that place is now occupied as Havana Night Club. Our guide said the club was built around an older house which you can see and this ghost has appeared in the second floor.

There are many more tales to be told. Some will also teach about the history of the tour or the region.  New Hope is also home to  at least one witch shop, They only cater to white magic. Nothing evil.  If you believe in ghosts, or not,  the tours are a fun way to spend a few hours .Here is a link to get more information or to book a tour. During the photo tour on Sunday, Nothing  out of the ordinary was seen.  However,  a faint smell of lavender was present in the Logan Inn.