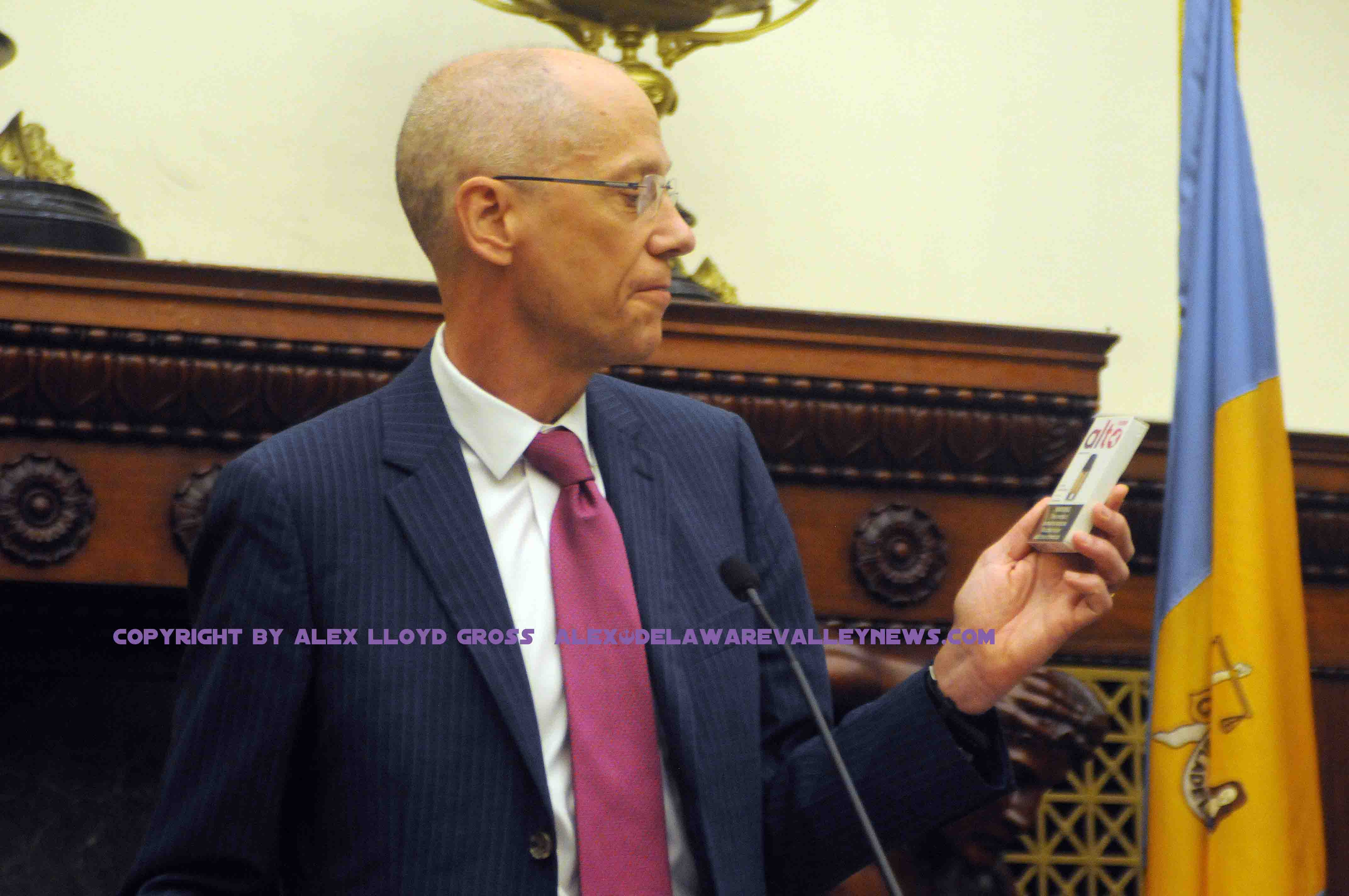 Philadelphia Plans To Curb Vaping By Teenagers
---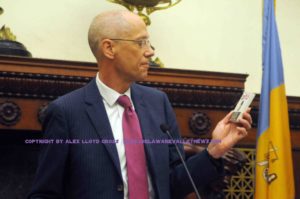 By Alex Lloyd Gross
Vaping is a fad which has attracted millions of people. Some think it is safer than smoking cigarettes. Within the last two years, 26 people have died and thousands of others received serious lung damage which has been attributed to vaping and using "flavored" vape juice. This contains higher concentrates of the addictive drug Nicotine. This, while providing a fruity flavor that may be pleasing to taste. It is attractive to children and teens.
That is why tomorrow, October 17, 2019 a bill will be introduced by by Council member William Greenlee, proposes limiting the sale of e-cigarettes with more than 20 mg/ml of nicotine salts, e-cigarettes with flavorings, and e-liquids with more than 20 mg/ml of nicotine salts or flavorings sold separately. Sales of these products would be restricted to adults-only stores that require patrons to be at least 18 years of age. According to Health Commissioner Dr Thomas Farley,  that will change to age 21 if federal or state law changes.
During an afternoon press conference,  Dr.Thomas Farley, made it clear that the vape industry is dangerous. "We still do not know what is in this stuff", he said after the conference.  This ordinance will only be enforced  within the city limits.  Just outside the city, children will be able to buy this product.  Adults will still be able to buy non flavored vape products at convenience stores.  If those stores are caught selling flavored vape products they will face a $250.00 fine, even if the sale is to adults.

According to Dr. Farley,  'We expect a fight from convenience store owners and people that use this product. We expect that they will be opposed to it. Proponents of the law think it should be tougher, fining people who have it that are within the city limits but under 18.  The public use of vaping falls under smoking in most establishments. Some places like Lincoln Financial Field do not permit vaping devices into the stadium an all. That includes e-cigarettes.
These products are addictive and killing young people," added Mayor Jim Kenney. "The FDA should have regulated this industry a decade ago, and Philadelphia won't sit idly by waiting for federal action." Commissioner Farley does not think that restricting kids to have this will make them want it more.