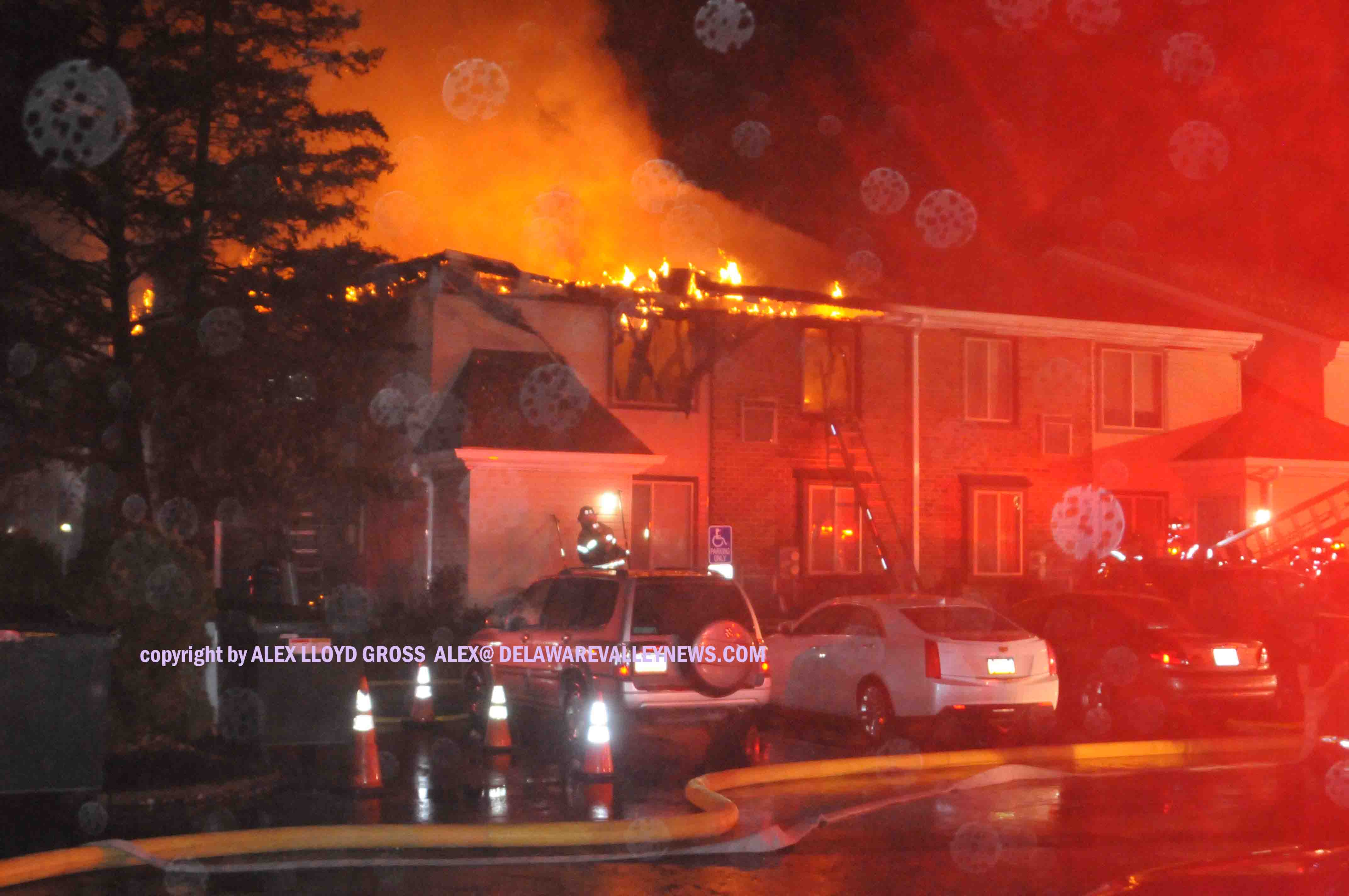 Four Apartments Damaged In Early Morning Bensalem Fire
---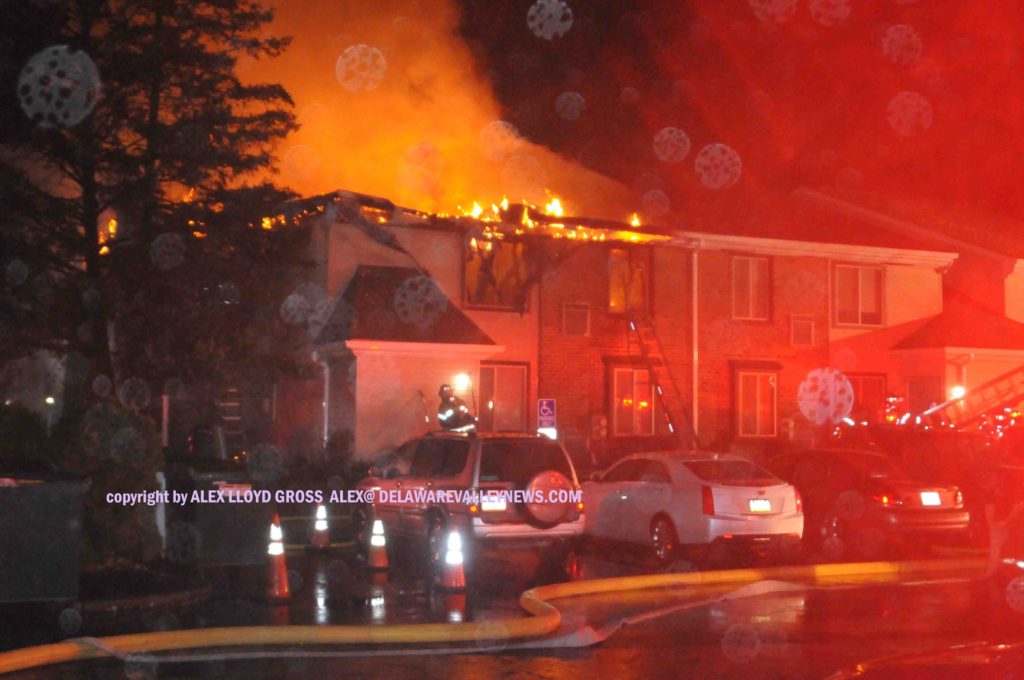 By Alex Lloyd Gross
At least four apartments were heavily damaged  in a quick moving fire in Bensalem Twp. Bucks County Pa. early today.  Very preliminary reports indicate that there were no injuries as of 6:00 AM.  The blaze was at the Berkley Trace Apartments, at 3806 Bensalem Blvd. The fire was reported by residents just after 5;00 AM.  The first fire companies on scene reported heavy smoke and companies went into service with large diameter hoses.  There was concern from residents  that fire hose would have to be stretched across Bensalem Blvd but crews were able to put out the fire without having to do that.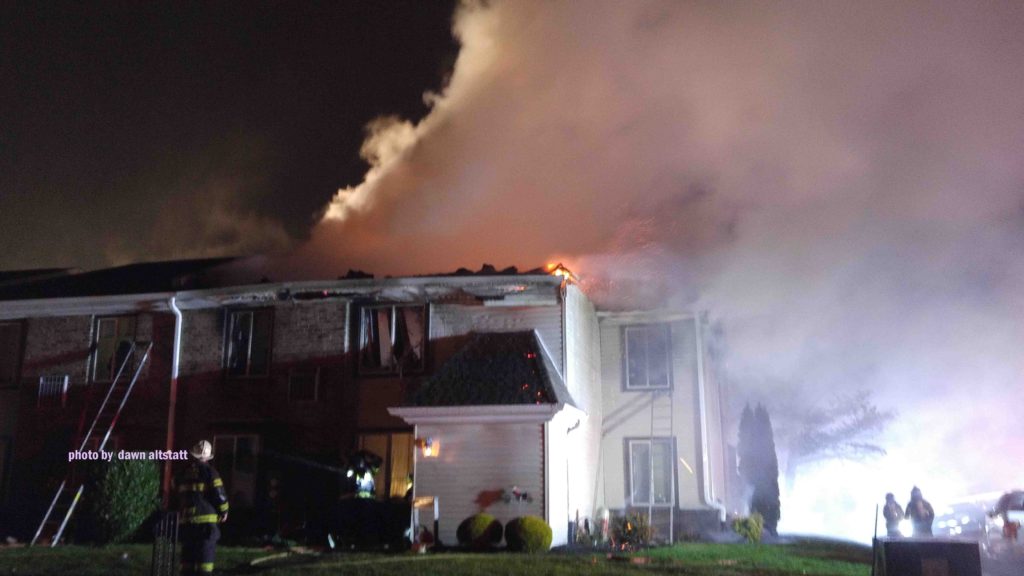 Hose was stretched all over the complex which will make it difficult if not impossible for some residents to leave for a few hours.   Crews from Bristol,  and Bensalem were on scene.  At least one aerial unit was put into service to help place water. The cause has not been determined.  Information is very preliminary and will  be updated ;late this evening.  By 6:00 AM, It appears the fire is going to be placed under control.  Part of the roof of a fifth unit sustained some fire damage. Adjacent exposures will suffer smoke and possibly water damage.  Preliminary reports are that the fire may have started in the kitchen of one unit . That information could change as the Fire Marshal does his investigation.

The wind  was blowing away from the rest of the units. Had the wind direction been different or changed,  the possibility of the fire running the entire block of apartments would have increased.