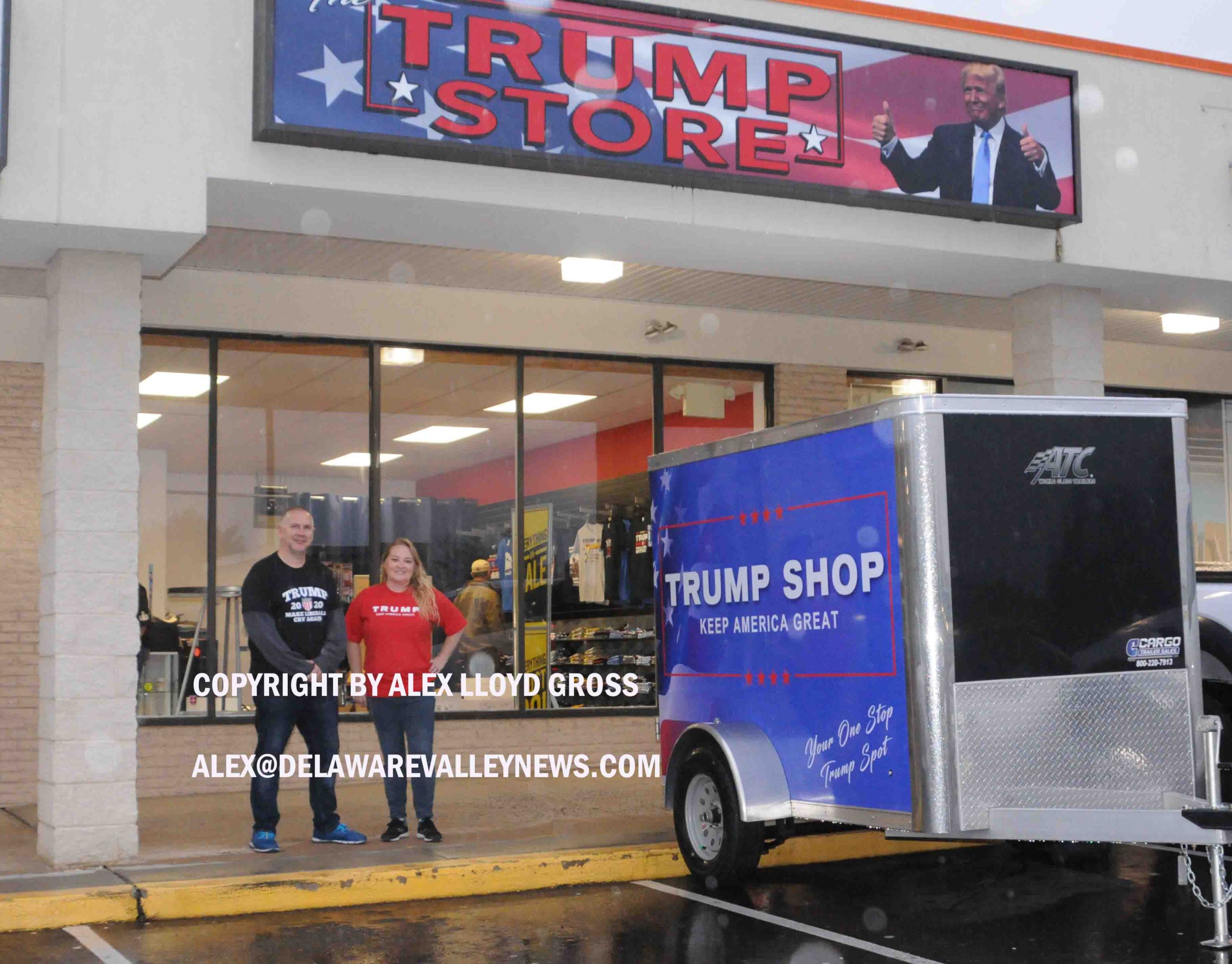 Trump Store Now Open In Bensalem
---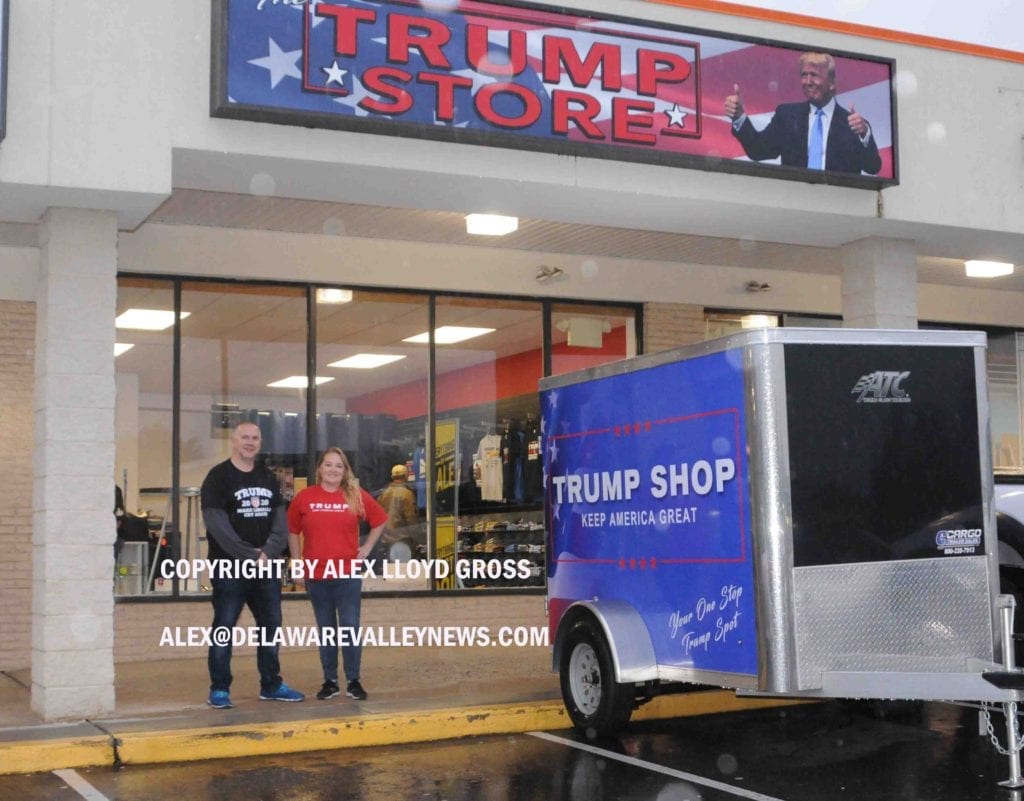 by Alex Lloyd Gross,
A store dedicated to and devoted entirely to the 45th President Of the United States in Open in Bensalem Pa. That is in Bucks County, just north of Philadelphia, for thos that are reading this from outside of the area.  The store is a brick and mortar business with an honline presence online presence. The store is located at 2060 Street Ro9ad, in the shopping center across the street from the Wendy's.
Inside the small boutique, hang hundreds of tee shirts with slogans and Trump's name or moniker on them. It is owned by Mike and Monica Dommico. "I have been following Trump for a long time, since the 1970's . I admire what he did with real estate. I have some real estate, but he is 1000 steps ahead of what I did," said Mike Dommico. He was not into politics at all until Trump ran.  He owns a T shirt business, and was doing things for sports teams and car shows.  "People would ask me if I had any Trump stuff and I did not, one time I made some up and we sold like 10 in an hour., the idea was born from there," he said.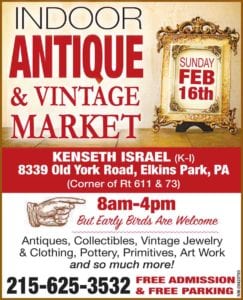 Mike and his wife will talk politics inside their store. It's to be expected. However, people that hate Trump and cannot speak anything good about him are what turns Mike Dommico off. "You cannot have any discussion with them at all," he said. as for protesters,  they may come, but they are protesting a store. Donald Trump and Mike Pence are not inside the store and no one inside the store makes policy. When asked about protesters, Mike responded, "Thanks for the publicity".
The hours are 9 to 6:00 daily. While Donald Trump has been touting the economy, the truth is it has not gone up for everyone. That is why there are items for sale from $2.00 stickers to $45.00 hoodies. The hoodies are the most expensive things in the shop.  Bensalem is where Mike Pence came to campaign and so did John McCain . The store  location is quick access to I-95 and the Pa Turnpike.
The opening day is February 11 2020. The day before they did a brisk business of people stopping by and spending money, literally buying some of the merch just minutes after it was laid out on the rack.