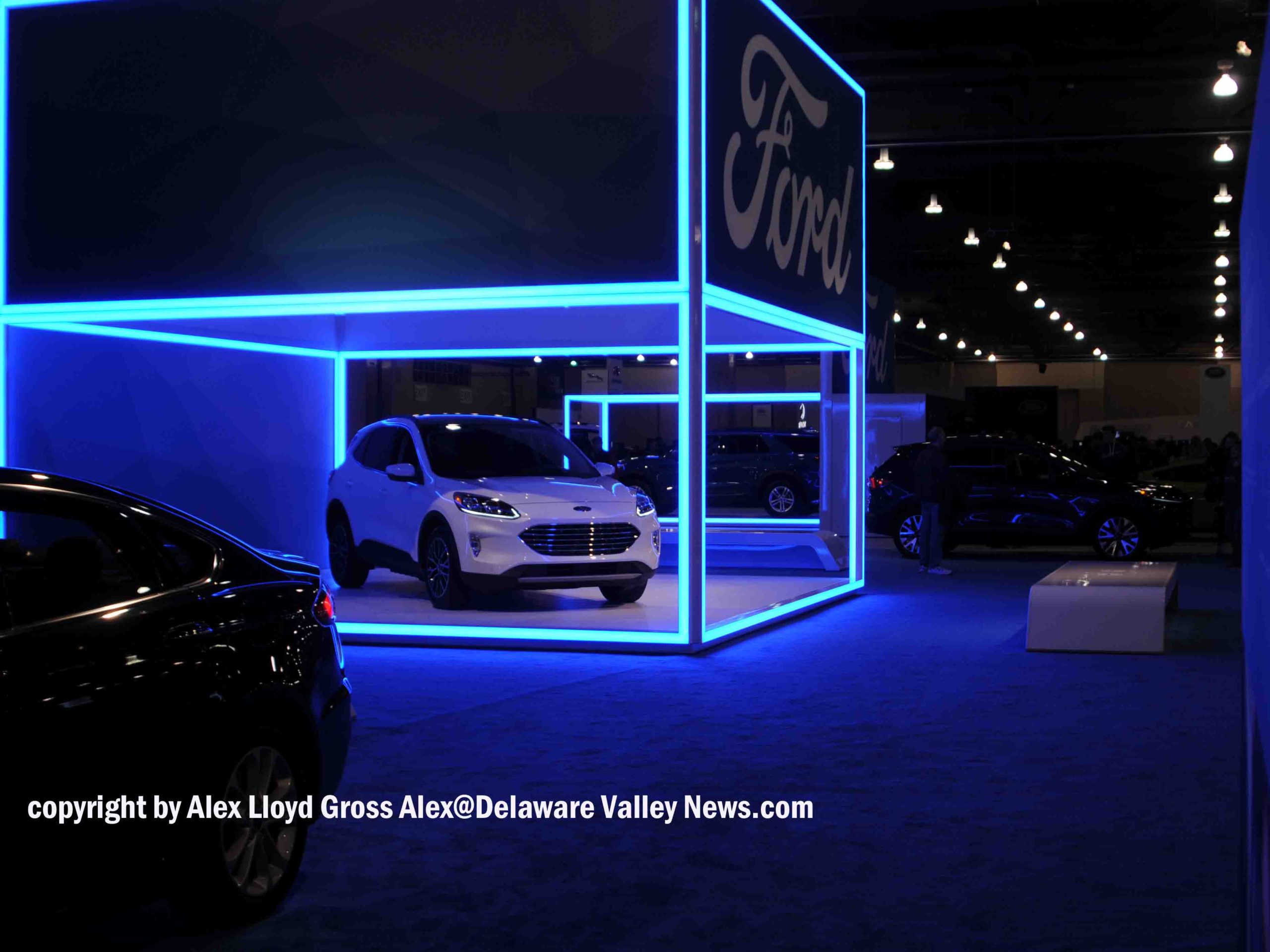 2020 Auto Show Rolls Into Town and You Can Roll Out With Fifty Bucks
---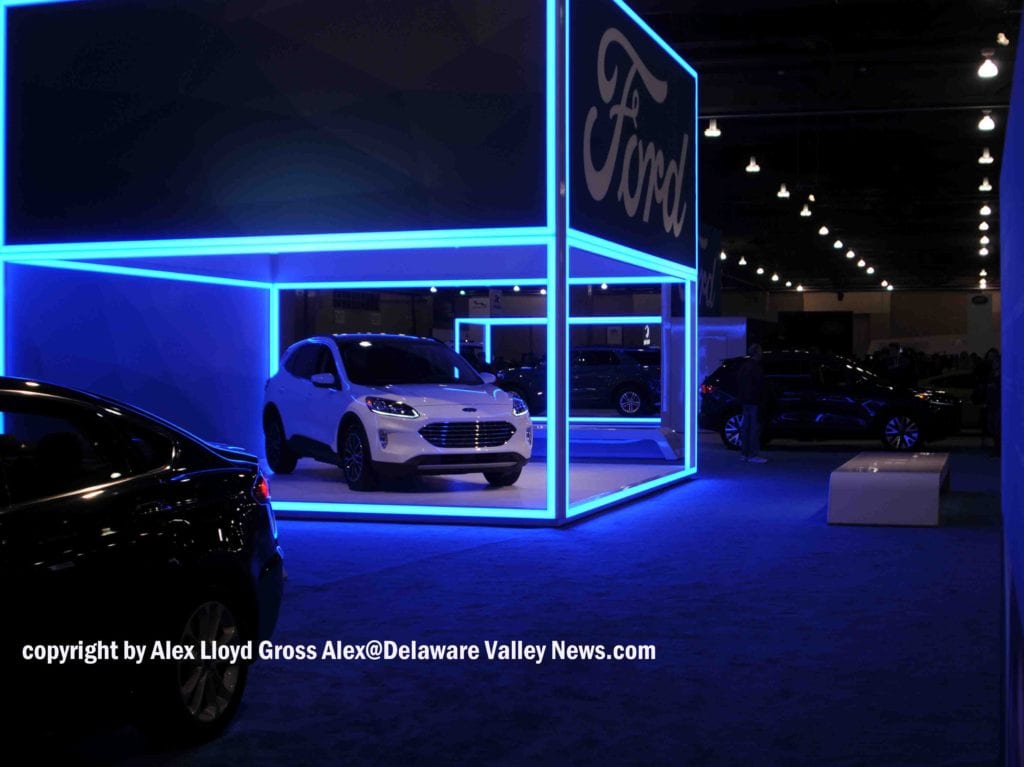 by Alex Lloyd Gross
The action is at the Pennsylvania Convention center  until  February 17, 2020. The Philly Auto show is in town.  With it comes a few interesting things to do and see. First off, Don Cuba is there. He is in the Dub show which is held downstairs.  Cuba is a Cuban singer based out of Miami. He brought a $1 million plus tour bus and several sleek autos with him. He's go this own display at the Dub show. a word about his videos.  They are the Super Bowl Half Time Show on steroids. Know that before you click that link.
On the upper floor you can  get $50.00 in the form of a gift card from Ford, just for taking a test drive later.  Jeep is back with their boring obstacle course. You wait for an hour, jump in the passenger seat while a driver navigates an obstacle course.  An insurance seminar is more fun.  Speaking of Insurance,  some of the major companies are there to give you information that could save you money. Or you could wait in line for a two minute ride. Your choice.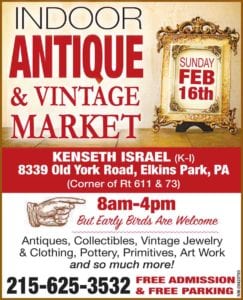 Be sure to check out different displays. McClaren is there giving out poster and selling  merchandise. You can shell out $20.00 for a bag or shirt, as opposed to putting it in the bank, watching it grow and maybe buying a McClaren of your own, someday. Your choice.  New Genesis is a manufacturer and they are quite new. They have only been in the market for a few years. Sign up for a guided tour of their vehicles and get a monogrammed key chain.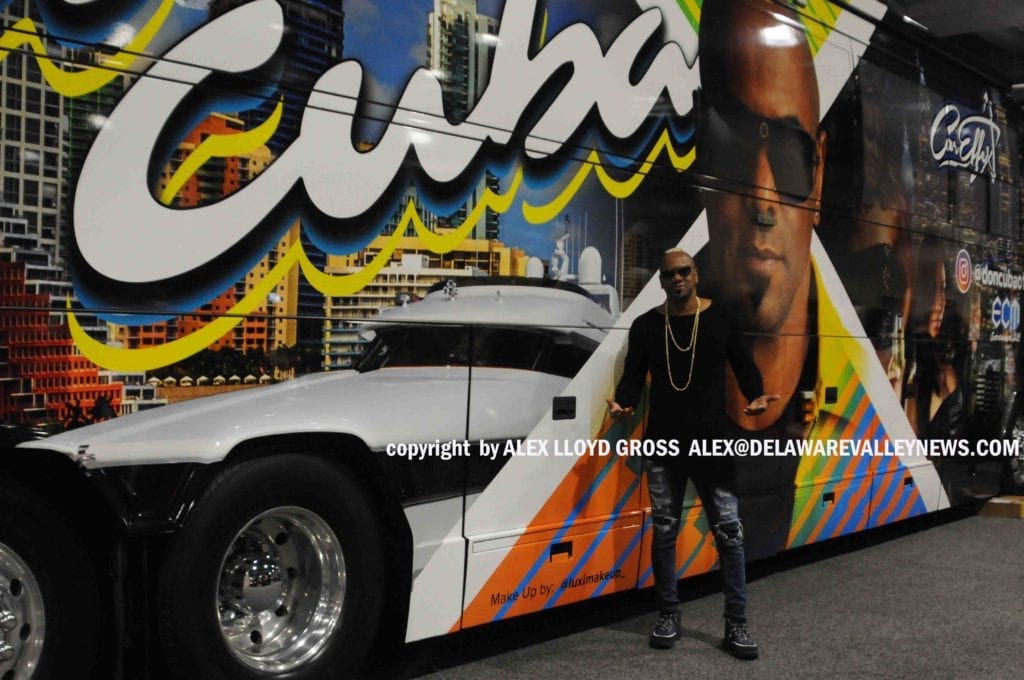 This is a non selling show. There are only factory reps at the show, no salesmen, selling cars. This means you can look around and  jump into the vehicles without any pressure.  Again, we see the engineers have gone away from the sound system with CD players.  That should be an option.  Millions of people still buy them and listen. They do not want to listen to music on their phone or other device.
Higher end vehicles are down the hallway of the convention center. Make sure you stop by there.  As for the Dub show,  if you are interested in auxiliary lighting or anything custom done, stop by, take a look around. Some of the dealers are local and you can talk prices for your vehicle work.  Subaru knocked it out of the park and wins for best booth. They have several dogs there that are up for adoption. You can go in and play with them. Maybe take one home.
There is a display of vehicles that have been in the movies. Like a Delorean (Back To the Future) a 1976 AMC Pacer (Waynes World)  and the van that Scooby Doo drove in the movie. you can sit in them for a fee and get a photo of you in them. Pretty cool display.