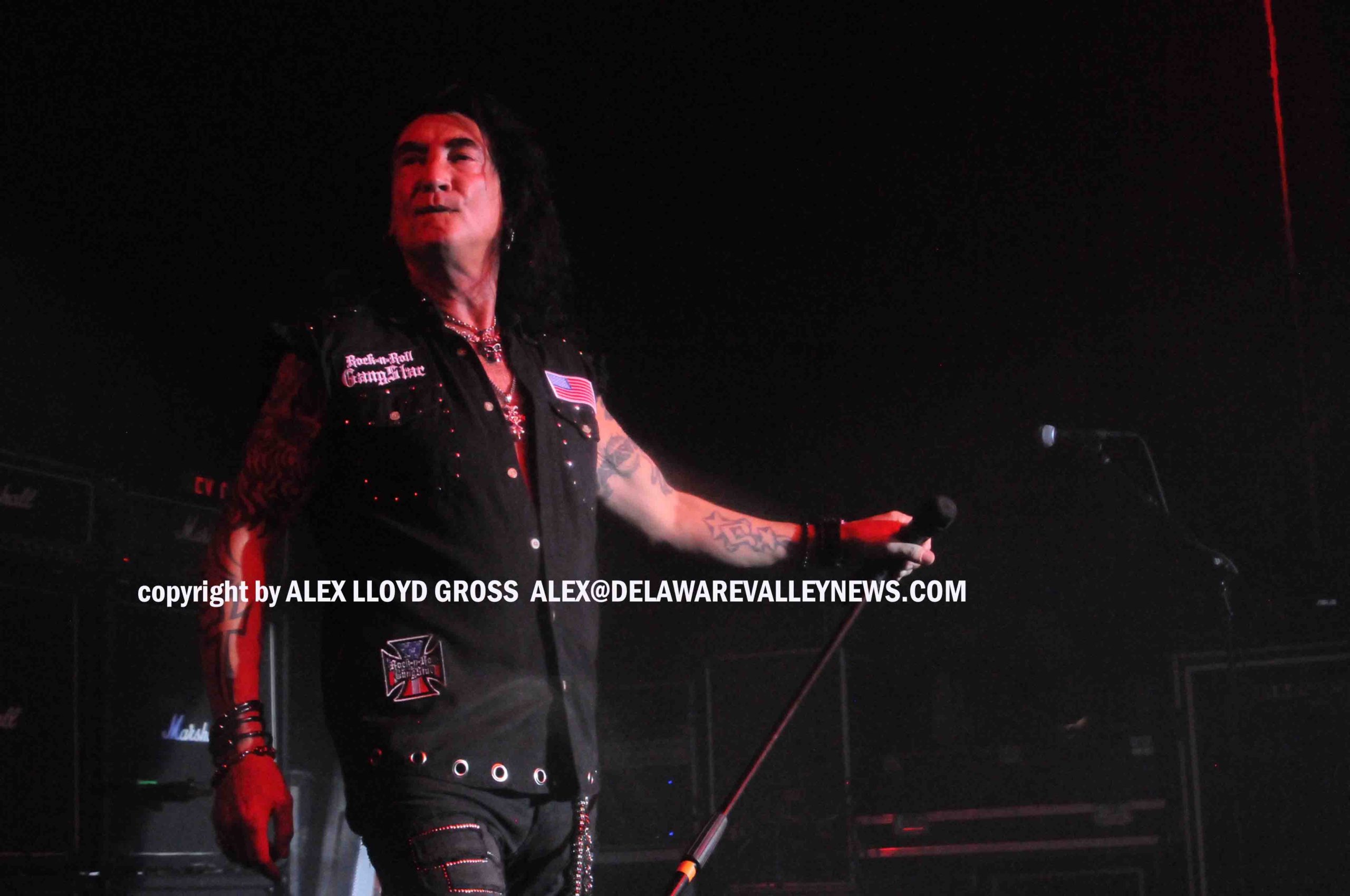 Robin McAuley's New Project Called Black Swan Is A Super Group
February 14, 2020
---
by Alex Lloyd Gross
When established rockers  do a side project it is interesting. When several come together to combine forces, that gets very interesting.  Robin McAuley, from Michael Schenker ( Aka McAuley Schenker Group)  spoke to us about Black Swan.  A project he is involved with that includes Reb Beach (Winger, Whitesnake), bassist Jeff Pilson (Foreigner, The End Machine, ex-Dokken), and drummer Matt Starr (Ace Frehley, Mr. Big) have joined forces in BLACK SWAN, a new band project signed to Frontiers Records.
"I am particularly happy with how this record turned out. I'm very proud of it . At this stage in my life i can't believe that I am actually sitting here talking to you about a record I am really crazy about. The record is called "Shake the World". Some of the killer tracks are "Big Disaster" and "Long Road To Nowhere". McAuley even got a canvas of the album cover.  "Big Disaster was the first song that was written. Jeff and Reb were at  Jeff;s studio and they came with music and I had lyrics. When I sang it, they said this is a new project, maybe Big Disaster isn't the title we should be using,"laughed McAuley..
Jeff and Robin were approached by the record company about a new project. the timing was not right and it was shelved for a few years. The timing could not be better. This does not mean that these guys are leaving their main projects. This is a side project and each member  will be committed to their main bands. "So when are you going to see it live? we're trying, we are trying. We look at the calendar and whittle away at it to see what dates work for all of us. The big thing is when the record gets released on Friday, that if there is enough buzz, that is an indicator. Some body has to want to see it live" McAuley said.
When  McAuley joined up with Schenker, he wanted people to know that he was not the person that changed the name of the band. Currently, he is doing his own project in Las Vegas.