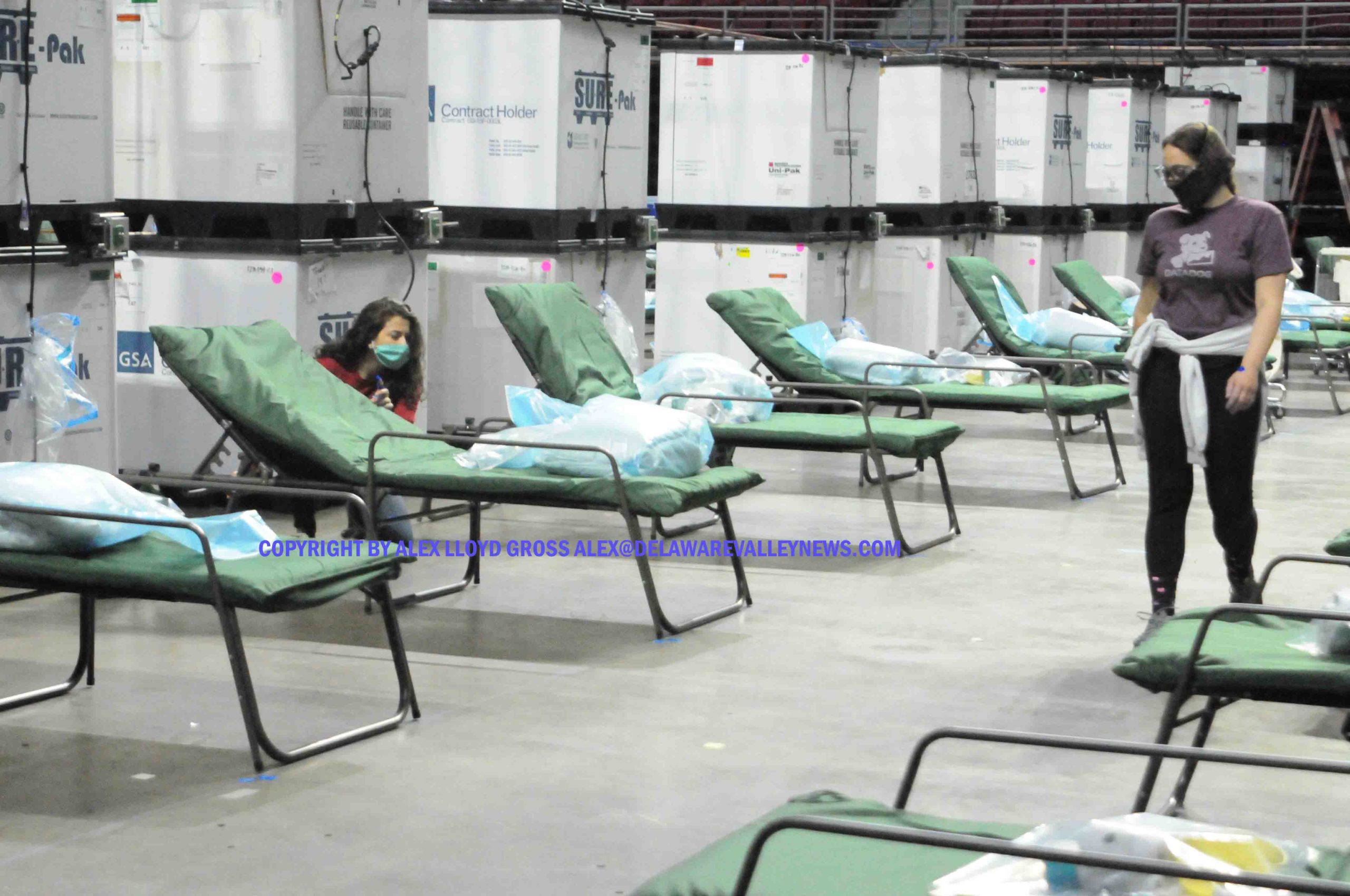 Glimpse of The New Temporary COVID-19 Facility At Liacouras Center
---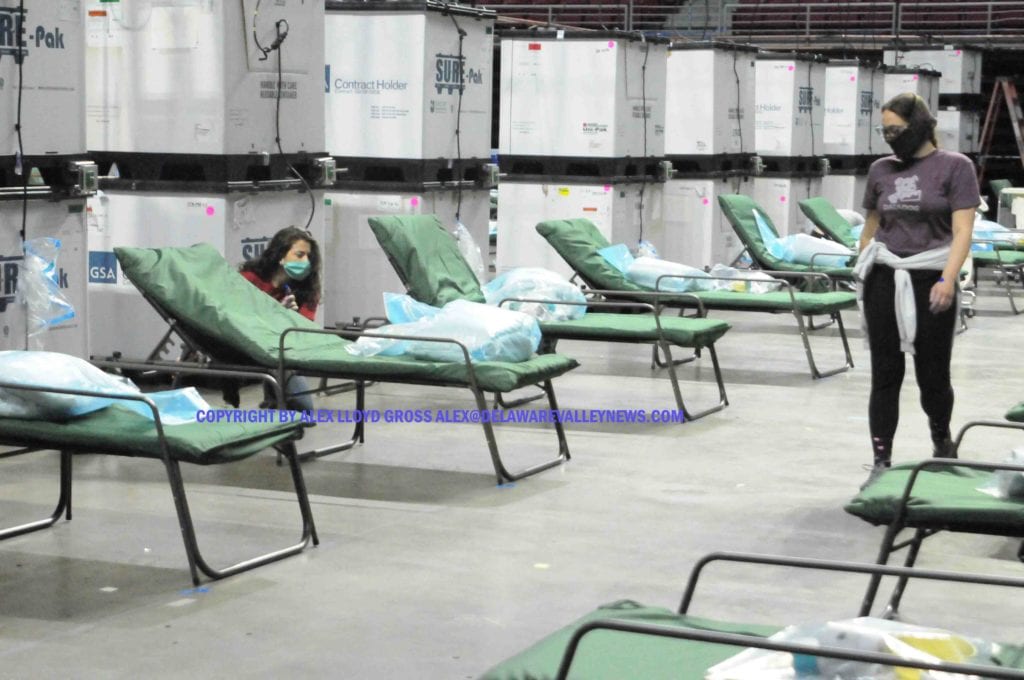 by Alex Lloyd Gross
The Liacouras Center, on North Broad Street ( near Cecil B. Moore Avenue) has been transformed from a basket ball and concert arena into a COVID-19 positive medical facility.  Workers are busy setting things up. Monday will be the first day of work for staff. It opens Thursday for patients. "We hope we do not need this we hope no one has to come here," said Sandy Gomberg, the site CEO for Temple University.  The city is using this  because Joel Freeman was "greedy and unreasonable" in letting the city use the closed Hahnemann Hospital. Freedman owns the building and wanted to least it to the city for about $1 million per month. Temple stepped up and is letting the city use this for free.
"There will be no patients on ventilators here. This is for patients who are getting better at local hospitals but are not ready to be discharged just yet. They need a few more days or a week," Gomberg said. Temple Medical Students are volunteers who have played an important role in helping to set up this site, they have moved equipment and will be used as authorities see fit once the hospital is in operation, Gomberg advised.

Pennsylvania Task Force 1 is also involved in setting up the hospital.  Temple and city officials  looked to the Javits Center in New York and also to Italy in finding out the best practices for setting up the hospital.  Currently, the number of COVID-19 cases in the city is starting to go in the right direction.  It is unknown if this facility will be used or to what extent. This may be for naught as no patients show up.  The worst case scenario is that all 180 beds are filled and the city has to use other facilities. "We are prepared for that, we can  use the the Convention Center or someplace else if need be," Mayor James Kenney said.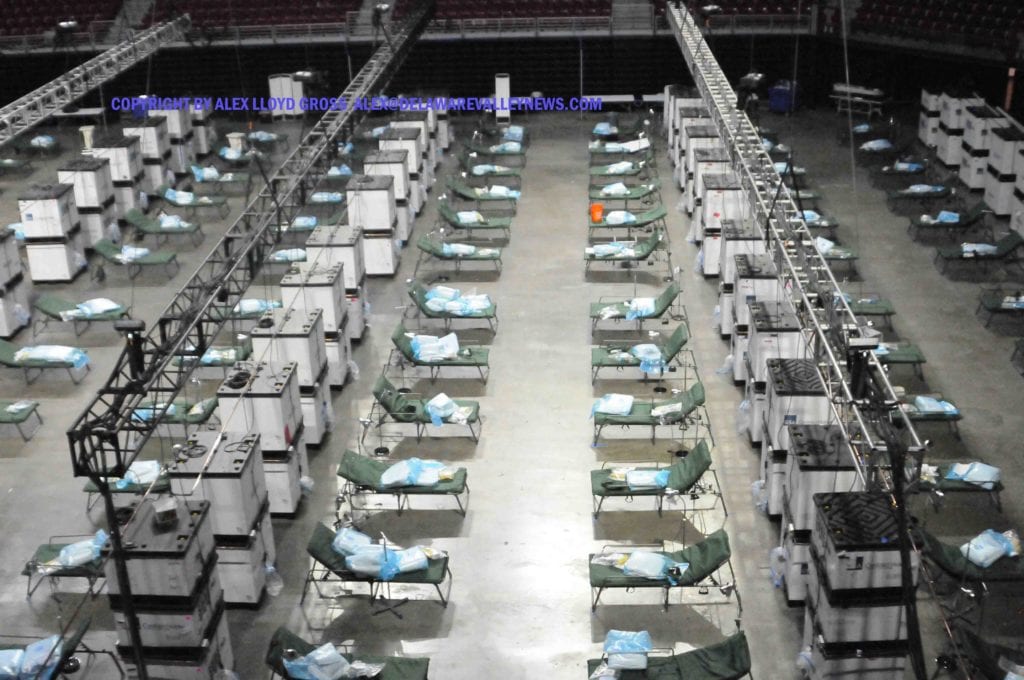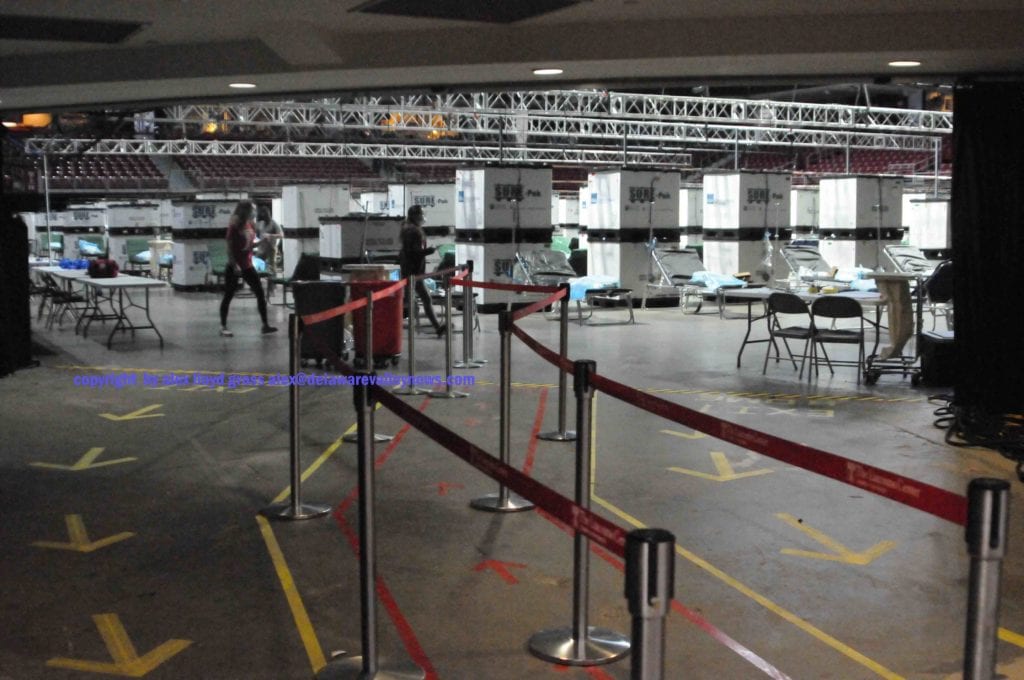 Each of the 180 beds has oxygen,  and a supply of essentials,  such as toilet paper, masks,  as well as other medical supplies.  The high roller suites at the arena have been transformed to offices.  This site opening comes as the city is winding down operations at Citizens Bank Park. "The quicker testing is where we are going towards, those sites have opened, we will be sending them our supplies," Kenny said. Test results from CBP usually take a few days. Newer sites can have results in a few minutes.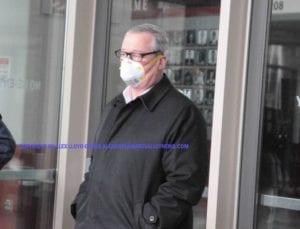 Meals for patients and workers will be supplied by Aramark. Patient transportation from hospitals will be done with dedicated ambulances. The fire department will have staff stationed there 24/7. The site is closed to the general public. Those needing a COVID-19 test are urged to go to their medical practitioner.
It should be noted that during this tour, everyone, including Mayor Kenney was wearing a mask in accordance with CDC recommendations.