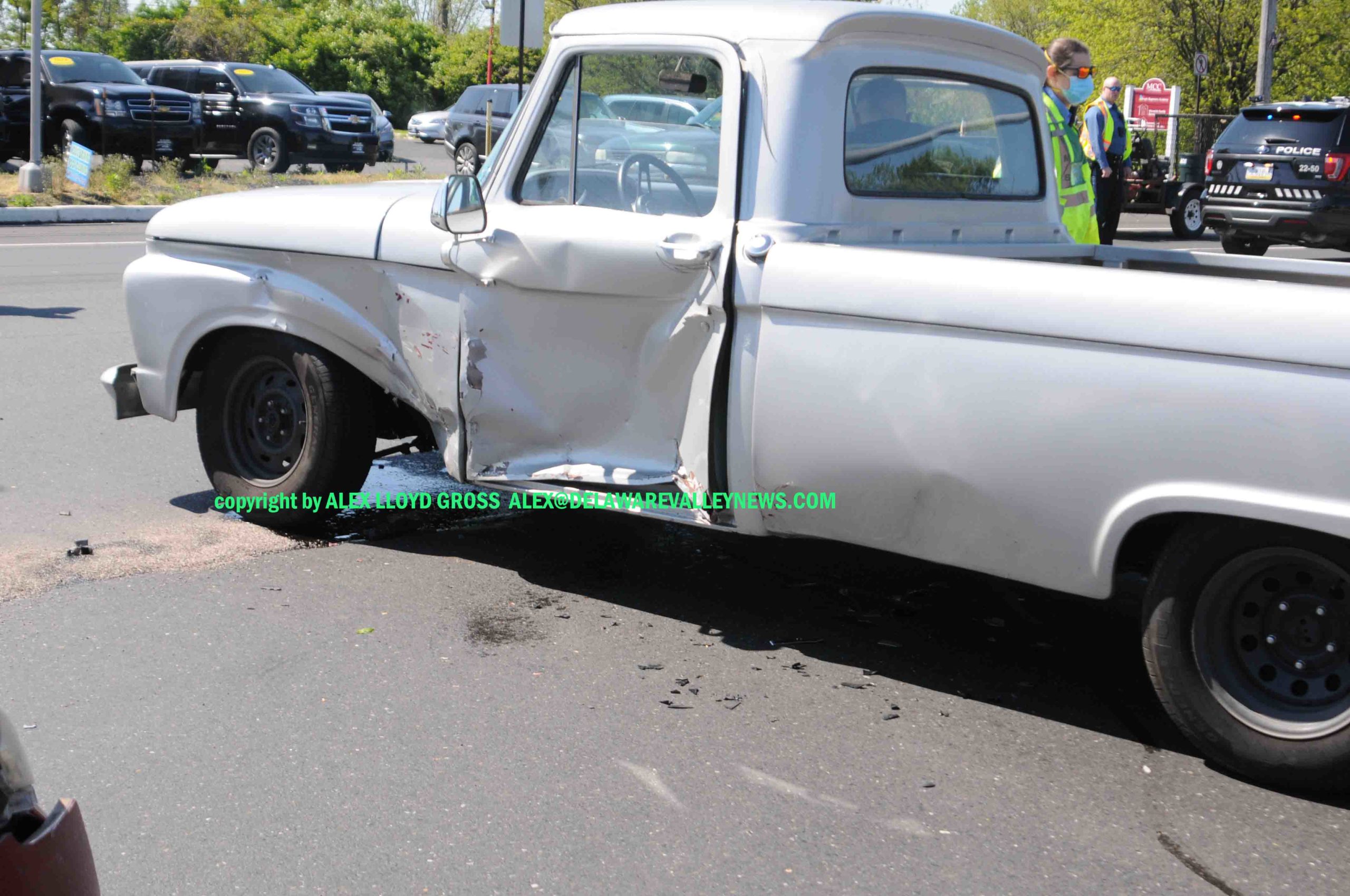 Vintage Pick Up Truck Damaged In Bensalem Crash
---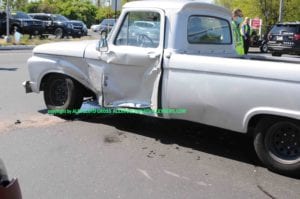 by Alex Lloyd Gross
No life threatening injuries were sustained in a two vehicle accident that saw a 55 year old Ford pick-up truck smashed from a two car accident. The wreck happened just after 10:00 AM May 7 2020, on Route 13 near Woodhaven Road.
A passenger vehicle was traveling south on route 13 when the pick up truck was exiting at Woodhaven Road. There was serious damage to the drivers side of the 1965 truck. The driver, a Bensalem resident was not seriously hurt.  The intersection is controlled by a traffic light. Police have to determine who had the green light.  Both vehicles were towed from the scene and are inoperable.

Police said no charges had been issued at that time. The pick up truck can be fixed if the person doing it knows what they are doing.