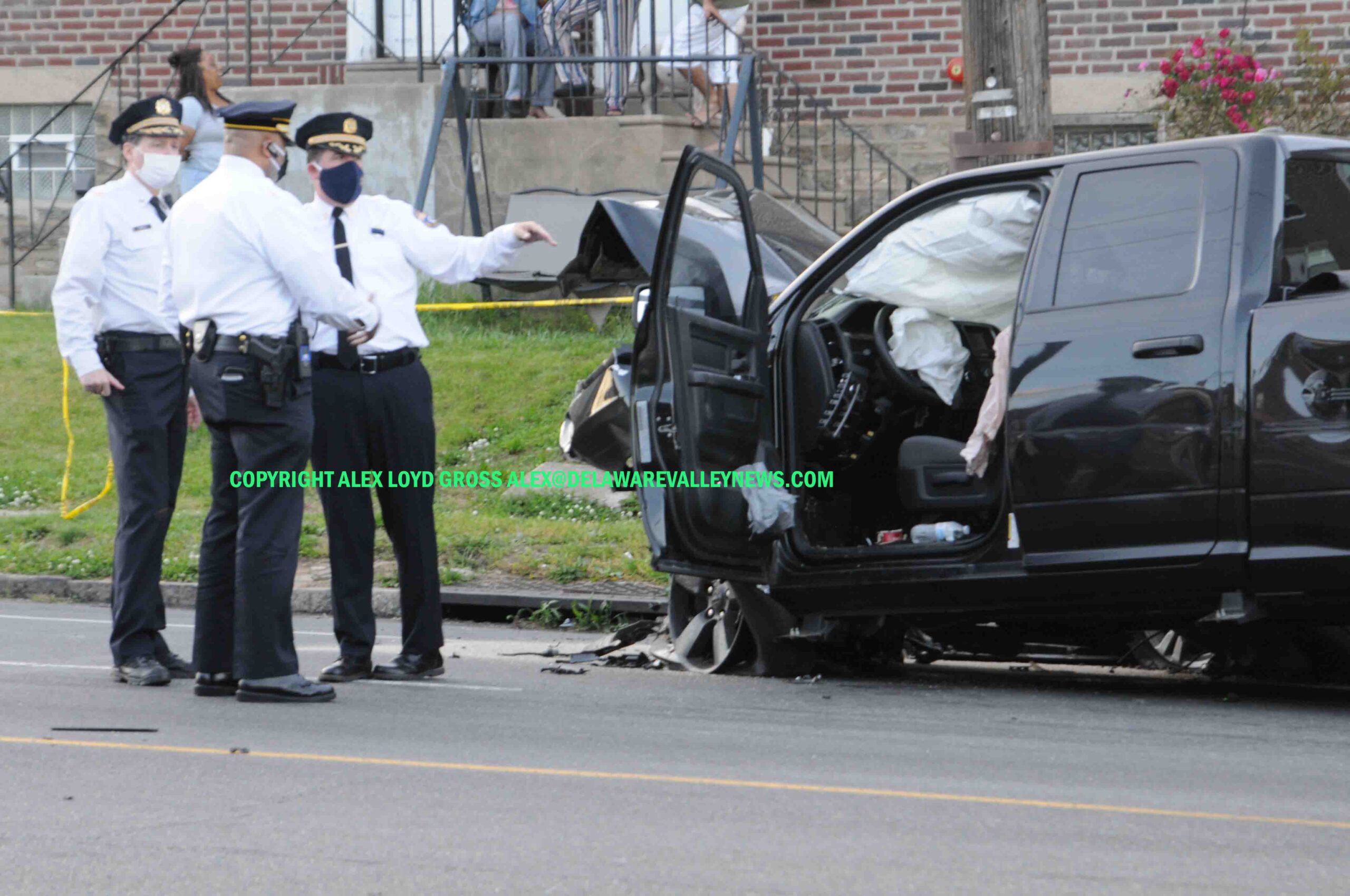 Woman Leaves the Scene of a Crash, Kills Child In Second Crash in Wissinoming
---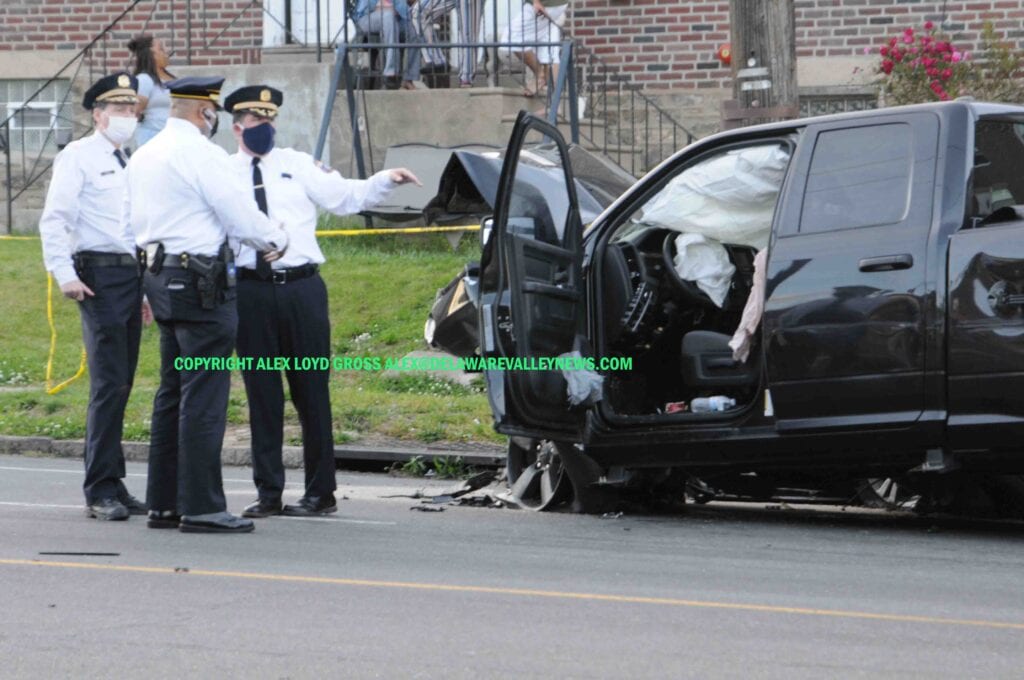 by Alex Lloyd Gross
One woman is under arrest tonight, May 27,2020 and she is facing a slew of felonies, stemming from a series of vehicular accidents on Frankford Avenue . The carnage started just after 6:30 PM when  she was traveling in a Ford F-150 Pick-Up Truck and slammed into two vehicles and a SEPTA bus, at the intersection of Frankford and Magee.  The bus sustained minor damage, but two vehicles involved were heavily damaged. There were injuries reported, police said.One of the drivers, Rey Curbero of the Northeast said that he would get checked by doctors later and refused medical treatment at the scene.

The woman then drove from the scene with witnesses following.  As she approached Harbison Avenue, she veered into the northbound lanes and slammed head on into a mini van that was stopped for a traffic light.  The force of the impact, pushed that vehicle about 100 feet down the block. Several people were in the mini van  including a three year old child, who was pronounced dead.  One other child, and adults in the van sustained serious injuries. police said they are residents of Northeast Philadelphia.
Frankford Avenue was closed in two different places, around each scene, as police investigated.  The woman driving the F-150 was arrested at the scene. Police said that she appeared to be under the influence of "something".