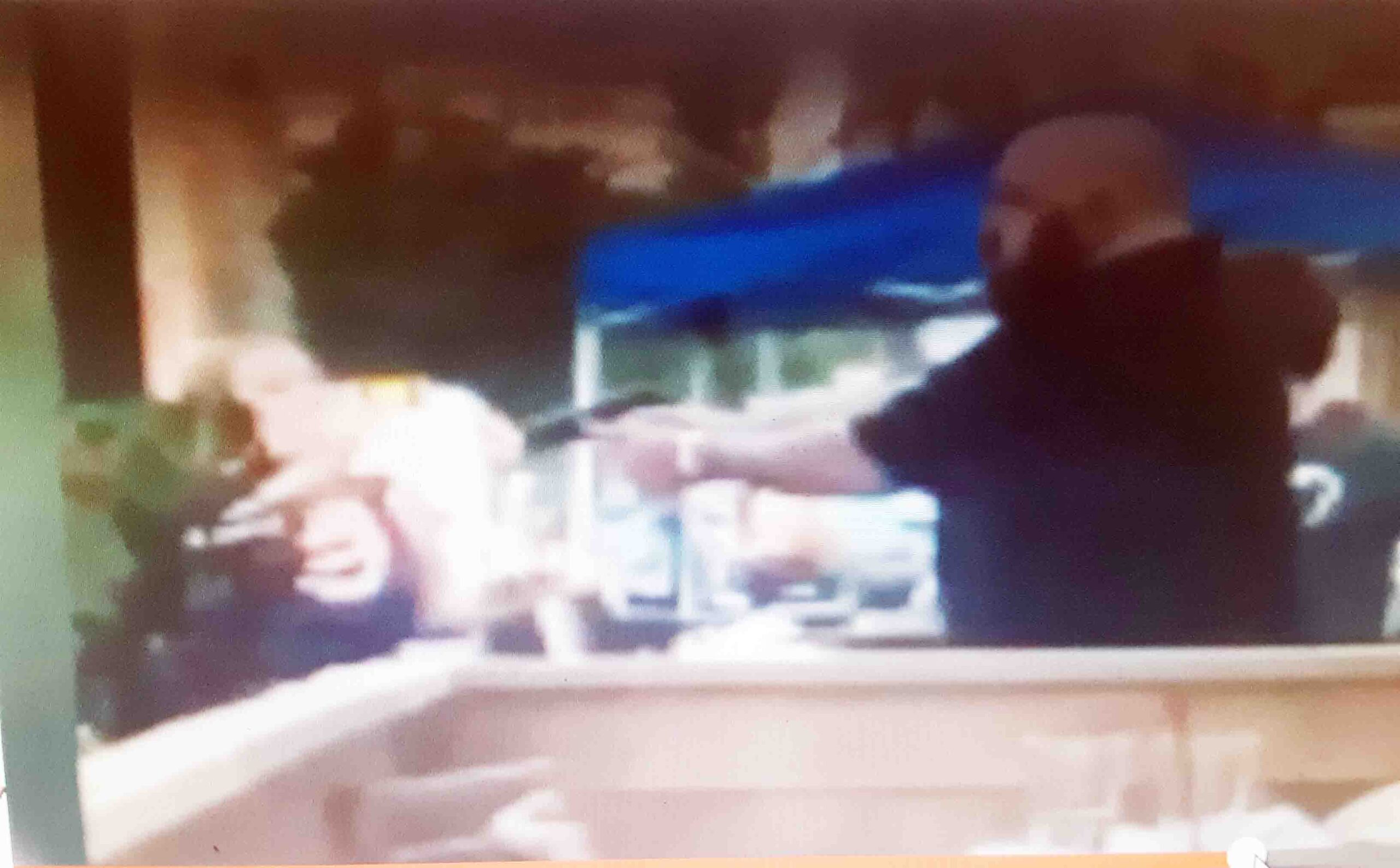 Police Seek Man Who Had Gun Pulled On Him At Restaurant Dispute
---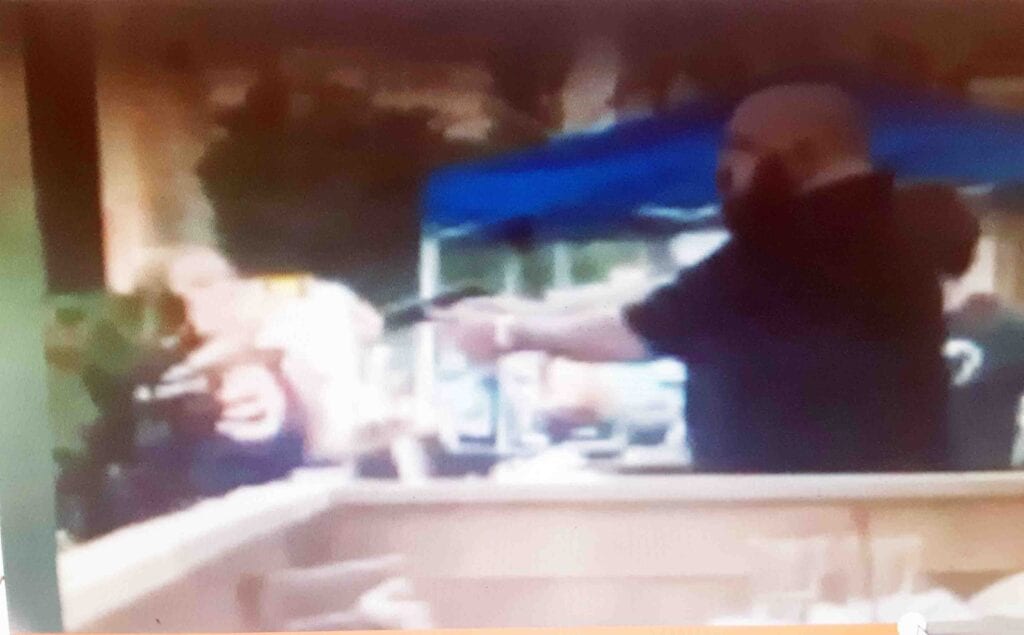 by Alex Lloyd Gross
A Black male was minding his own business and saw people at a bar, outsid on 2nd Street in Phila  He did not think they were social distancing.  Words were exchanged with the male and Jaimie Atlig, owner of Infusion Lounge, who was outside, seated at a table.  Atlig is White. This incident happened Sunday July 5 2020.
Atlig saw the male, who was pushing a bicycle remove something from his rear back area.  That is when Atlig pulled a gun and pointed it at the man, who calmly walked away.  The male had a bicycle lock, not a gun.  The entire incident was caught on video.  There were no injuries. No one is arrested. Police want to speak with the male on the bicycle, as they investigate the incident.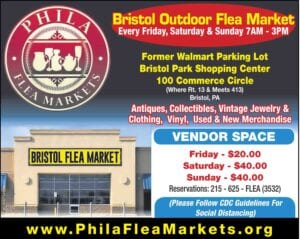 If you know the male on the bike, police would like to speak with him. He is not in any trouble.  Many people are calling this as overreaction while others say Atlig did what he had to do.  Atlig has had hundreds of threatening calls and emails about the incident. He is licensed to carry a gun.
We are actively investigating this incident. If you were a witness, or have any information, please contact Central Detectives at 215-686-3093. You can also report information anonymously at 215-686-TIPS, or on our website – https://t.co/ZgOrozPRov https://t.co/z9jwH6dKIN

— Philadelphia Police (@PhillyPolice) July 6, 2020