Trump Train Makes Stop In Bensalem
---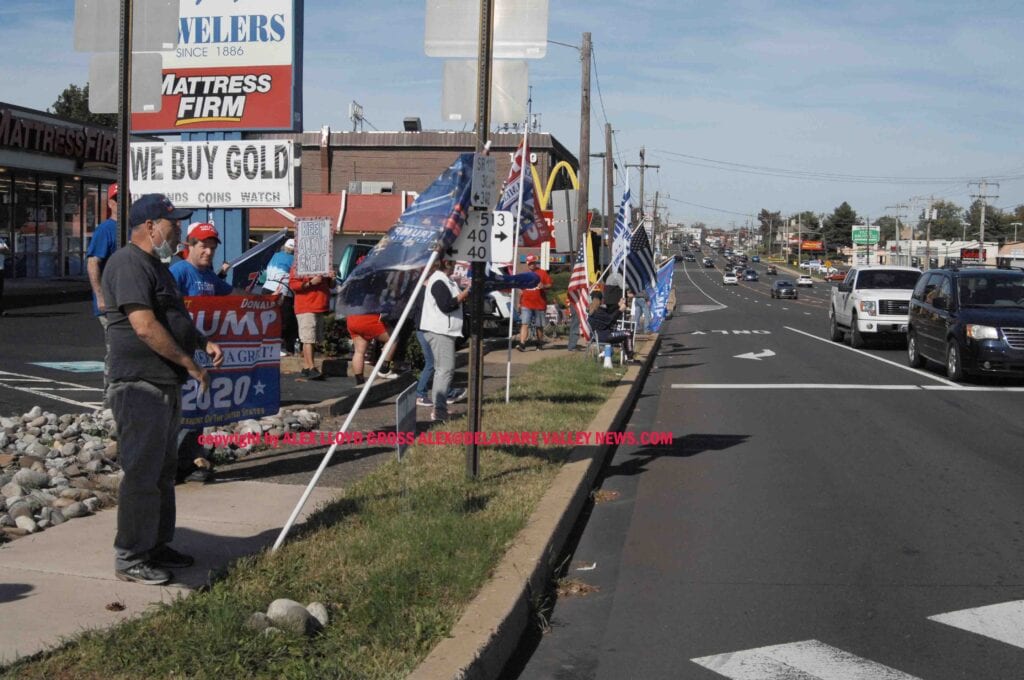 by Alex Lloyd Gross
While Donald Trump was nowhere near the area, about 100 of his supporters took to busy Street and Hulmeville.  They were there to show support for 45.  They stood on the corner and waves flags and signs.  There was no stopping traffic. No fights,  just a group of people with a like minded opinion about someone running for office.  They converged Sunday Oct 18, 2020  and stood there for a few hours, encouraging cars to honk.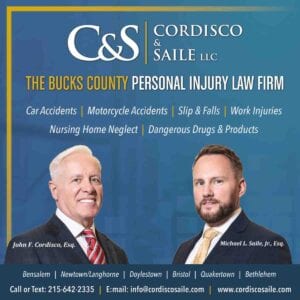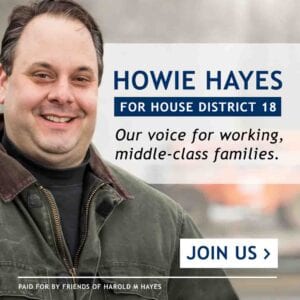 Organized by Bensalem resident Jim Morris,  he is a Trumper. "I think he's doing a great job. I never got involved in politics before but I like him. He has done everything he has promised he would do". Morris was very vocal,  shouting into his bullhorn "Four more years" and other assorted accolades for Trump. "All the good jobs are gone, they go to China where they pay their people $1.00 a week, big companies like Nike and such, it's a disgrace and Trump is trying to stop it, that's why I'm here," Morris said.
While this event drew about 100 people, a massive Trump parade was held  yesterday, as hundreds of cars made their way from Newtown to Doylestown, with Trump signs.  For this rally, people came and went. Some stayed there for the  entire rally, others had other plans.

While Morris is standing on the street touting more jobs for people, Trump is listening to propaganda  by powerful lobbies when it comes to American wages. Lobbyists are paid hundreds of thousands of dollars by various chambers of commerce to keep the minimum wage down. It has not risen in over a decade, it's been stuck at $7.25/hr. "I listen to Trump, what he's for, I am for that," he said.
Not all of the signs were for Trump. There were a few people with Red and Blue Line Flags, which is to thank first responders and "Back the Blue".   There were no counter protesters that showed up. There are additional rallies scheduled for the next two Sundays in Newtown and Doylestown.. It is about two weeks from the election.