Philly Is Now LOCK DOWN CITY Until January 1, 2021
---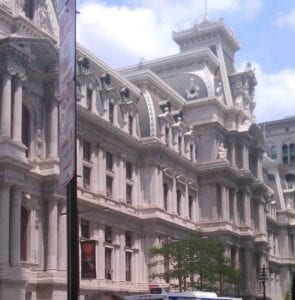 by Alex Lloyd Gross
Not only does the regressive soda tax kill businesses,  the corona virus is causing more businesses to close than ever could have been imagined.  They closed because of lock downs put into place by governors and mayors, hoping to stop the spread of the virus.  After the first shut down in March of this year, businesses were given the green light to open at reduced capacity.
With a recent uptick in cases of COVID-19, Mayor Kenney has issued a lock down order that is sure to put many businesses under.  Indoor dining within the city limits is no longer allowed, from November 20, 2020 until January 1, 2020.  However, you can dine outside in a tent.  In the cold. With the side flaps down, to keep heat in.  If you do, Kenney said the establishment can seat no more than four people from the same household  at a table.  While it is well meaning, it is ludicrous.  With restaurants struggling,  do you think an owner is going to card people? It's unenforceable.
Private gatherings in private homes are not allowed.  That includes Christmas and Thanksgiving.  Woe to the person that calls 911 on their neighbor for entertaining their extended family on Thanksgiving. Assuming the family opens the door for the police, the party gets broken up and the host gets cited.  A smart lawyer can subpoena that 911 call . Now fast forward a few months.  The neighbor who called the cops on your party  needs a jump. Maybe they need to borrow a cup of sugar or whatever.  The request will most probably be met with an excuse and a denial for the favor.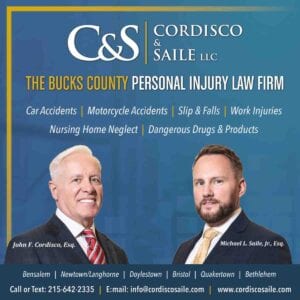 Sports, cancelled or played with no fans. This includes the Philadelphia Eagles , that just saw their season attendance curtailed back to zero.  That This will affect the lives of the stadium employees.  Those that clean, secure and usher as well as take care of fans just got laid off.
There is no federal help coming anytime soon. Nancy Pelosi, House Speaker  blames Mitch McConnell., Senate Majority Leader. He blames her.  Truth be told, the Heroes act has languished on McConnell's desk for months.    The only help people got was $1200,00 one time. That payment is $60.00 over the federal minimum wage was eaten away in seconds.  Not everyone that was working qualified for unemployment when they got laid off the first time.  The pandemic relief of $600.00 per week is not likely to be repeated.
You can read verbatim the mayor's order below.
All indoor gatherings and events involving people from more than one household are prohibited, in public or private spaces. This includes private events such as weddings and showers, listed as "celebrations" in previous guidance, as well as funerals.
Religious institutions are permitted to have people indoors, but density must be capped at 5 people per 1,000 sq. ft. or 5 percent of maximum occupancy.
Outdoor gatherings and events are limited to 10 percent of maximum capacity of the space, or 10 people per 1,000 sq. ft. for venues with an undefined maximum capacity—not to exceed 2,000 people in any outdoor space. In addition, all individuals at outdoor gatherings must wear masks at all times, and—to reinforce mask use—neither food nor beverages may be served.
The following businesses and activities will not be allowed:
High schools and colleges must move to online instruction only, with the exception of clinical instruction for students in health sciences.
Indoor dining at restaurants and other food service businesses. (Takeout, delivery, and outdoor dining may continue. Additional restrictions on outdoor dining are detailed below.)
Theaters, including movie theaters, and other performance spaces.
Bowling alleys, arcades, and game spaces.
Museums.
Libraries. (Those serving as Access Centers may continue to operate. Curbside dropoff and pickup services for patrons are allowed.)
Casinos.
Recreational activities and sports for youth, community groups, and schools.
Gyms and indoor exercise classes. (Exercise groups and classes may continue outdoors.)
Senior day services (senior centers and adult day care centers) remain closed.
Additional changes to capacity limits and other precautions will be instituted for businesses and activities that are able to continue:
Restaurants offering outdoor dining must reduce table sizes to four people. Guidance will make it clear that groups dining outdoors should be household members only, because mixing different households promotes community-wide spread.
Retail stores and indoor malls may continue to operate, but with a maximum density of 5 people per 1,000 square feet. The City will require these stores to enforce mask use and distancing of customers and staff.
Offices are permitted to have only employees that cannot work remotely.
Barbershops, beauty salons, and similar personal services may continue to operate, but all staff and customers must wear masks at all times. These businesses cannot work on the face or otherwise perform services that require that masks be removed.
College sports may continue if their plan is specifically approved by the Department of Public Health and no spectators are present.
Zoos may operate only their outdoor areas.
Parks, trails, playgrounds, and athletic fields will remain open for individual use only. (No group sports.)
The following businesses and activities can continue to function under current guidance from the Department of Public Health:
Grocery stores and farmers markets.
Pharmacies.
Banks.
Construction.
Landscaping.
Home-based construction, renovation, repair, and maintenance.
Manufacturing and warehousing.
Real estate operations and transactions.
Health care services.
Home-based support services, such as home health services.
Taxis and ride share services.
Transit.
Outdoor mobile food carts and trucks.
Hotels.
Drive-in events in which people remain in their vehicles.
Child day care and early learning centers.
Elementary and middle schools.
Access Centers for children in elementary and middle school.
Businesses with questions about how to comply with the new restrictions should contact the Department of Commerce's Office of Business Services at bu******@ph***.gov or 215-683-2100.