Spend Sundays With Tom Rush

Spend Sundays With Tom Rush
---

by Alex Lloyd Gross
The phone rings on my desk and it's Tom Rush calling at 9:58 AM. "I hope I don't get points off for being on time," he jokes. He is actually early .  He's calling to chat about a new venture he has called Rockport Sundays. "I'm suffering from audience deprivation syndrome, I have not been able to get onstage in what seems like forever," he said.  "This is a cool way to connect with the fans," he said.. The best way to see it is to go to Tom Rush.com   
"The response has been over the moon. I send out a song from my kitchen in Rockport Massachusetts every Sunday . I wrote an instrumental years and years ago called "Rockport Sunday" and I am calling the series Rockport Sundays, (plural)," Rush said.  He learned at Patreon which is the platform that his show is hosted on in a newspaper.  As Tom Rush tells it, "I read a story in the New York Times about some right wing wing nuts who had gotten kicked off the platform for being too inflammatory ans some other wing nuts had quit in protest. That got my attention, and then there were people that were successful in their campaigns, doing other things. It;s very simple a subscription is $10.00 per month.  Every Sunday you will get a song or a story or maybe some pages of a book that I am working on. The working title is "Road Map", Rush said.
It's a book about why you don't want to be a touring musician. When pressed further he said "Well it's hard work,  there are a lot of pitfalls and twists and turns and there are a zillion mistakes to make and I've made them all at least once. It will be entertaining to people that have no motion of being a touring musician but hopefully it will also be helpful to people that already are, "Rush said. One such  mistake deals with managers. Rush recalls one such instance there was a time that " I had six people on stage,  a road manager, plus a sound person plus a truck full of gear. My booking agent and manager had us play on consecutive nights in Boston, Los Angeles, New York, San Francisco and Washington DC in that order." said Rush.   Sometime after that, Rush quit show business for six months and tried to be a farmer. "I was very unsuccessful at it" he said.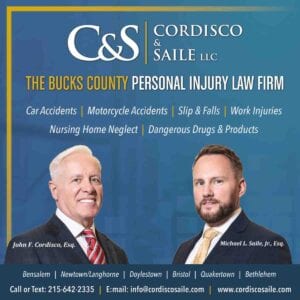 With concert venues shut down, Rush  will play locally to private audiences.. Generally 50 people or less.  He can be contacted via his website for more information. He actually showed up at a house and sat  on a couch and played songs for a family.  He is no stranger to the Philadelphia Folk Festival and was supposed to play there in 2020. "Hopefully i can come back this year and they have it,"  he said.
In the meantime, he is going to continue with the Rockport Sundays series.  "I am getting s  lot of positive comments about it. I think I'll keep do it , even when I am back on the road, Rush said. He is going to be moving up to Kittering Maine soon, but he  is keeping the name Rockport Sundays.
He is waiting until the COVID virus subsides. He did come down with it.  "I was not hospitalized , but I quarantined for a while, I made sure I was better. I will still wear a mask.:, Rush said. He is still going strong, singing and telling stories. possibly, one such story on an episode of Rockport Sundays he will talk about when he came down with the virus.