Doylestown Women Arrested For Storming the Capitol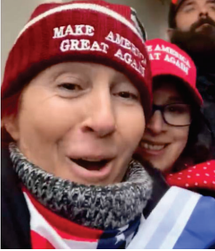 Doylestown Women Arrested For Storming the Capitol
---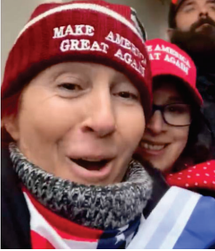 by Alex Lloyd Gross
Dawn Bancroft  and Diana Santos-Smith are in serious trouble with the law.  The two women from Bucks County are charged with breaking into the US Capitol during the riots of January 6, 2021.   The two posted a video to social media which clearly showed their faces. In the video, they admit they were in the building and even admitted looking for House Speaker Nancy Pelosi. to shoot her.  "We broke into the Capitol…we got inside, we did our part." She then stated, "We were looking for Nancy to shoot her in the friggin' brain but we didn't find her."   FBI agents believe that they were referring to Nancy Pelosi.  They went to DC to hear President Donald Trump speak. They marched to the capitol to protest the election.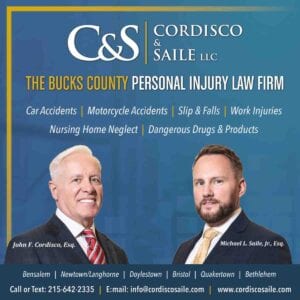 The two admitted in an interview with Federal Agents that they climbed in through a broken window.  At first, Santos-Smith lied and denied being inside the building. When she was confronted with their video showing them leaving, she admitted lying and stated both had been inside for about one minute.  Both knew they should not be inside the building and left through the same window they entered.  To get to that window, they walked around the building, climbed a waist high wall and maneuvered over scaffolding.
The fact that they admitted entering the US Capitol through a broken window should negate any defense that they were welcomed inside, criminal experts say. Santos-Smith is alleged to have deleted multiple recording she made on her cell phone of her exploits of January 6, 2021, to prevent law enforcement to getting to them. She was then able to recover them, the complaint said.
Bancroft is reported to own a cross fit gym near Doylestown, by multiple media outlets.   You can read the full complaint here. 
Both are charged with knowingly entering or remaining any restricted building our grounds without lawful authority, knowingly engaging in disorderly or disruptive conduct in any Restricted Building or Grounds, and Violent Entry and Disorderly Conduct on Capitol Grounds.