Vehicle Owners Make It Easier For Car Thieves In Bensalem
---
by Alex Lloyd Gross
Bensalem has seen a significant jump in the number of cars stolen in the township.  In 2020, Police responded to 61 percent more stolen vehicles than they did in 2019.  The owners of cars are making it easier for car thieves, said  Fred Harran, Director of Public Safety for the township. They may not even know it.  They leave their key fobs in their vehicles out of convenience.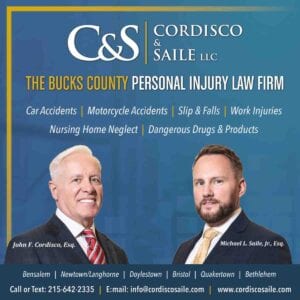 Lots of newer vehicles do not come with keys, but rather key fobs. They will allow a door to open and allow a vehicle to start when the fob is within a few feet of the vehicle. This as opposed to a standard key that might allow a vehicle to open with a "chirp" but a physical key must be inserted into the ignition. Not so with a fob. They can get misplaced, or even lost. It is very convenient to keep a fob in the cup holder or glove box of a car. That may work in a locked  garage in a gated community  but not in most dwellings or parking lots. Lots of first time key fob users are not familiar with how easy it is to  gain entry to a vehicle . They learn the hard way when their vehicle gets stolen or broken in to
"Thieves come and tug the door and it opens, because the fob is in the car".  A car can be stripped inside of 20 minutes. "At times a car is recovered, "Harran said, "other times, not". That leads into theft from vehicles.  Valuables left in a car the owner thinks is locked get stolen when a thief pulls on the door and can make off with lose change or anything left in a car.  Thefts from vehicles are up 25 percent. It is only a matter of time before someone gets into a confrontation with a car thief.
Harran made a video on this subject which is below. It is not for just Bensalem, this could apply to  any town.