LIVE Casino Has Grand Opening In The Stadium District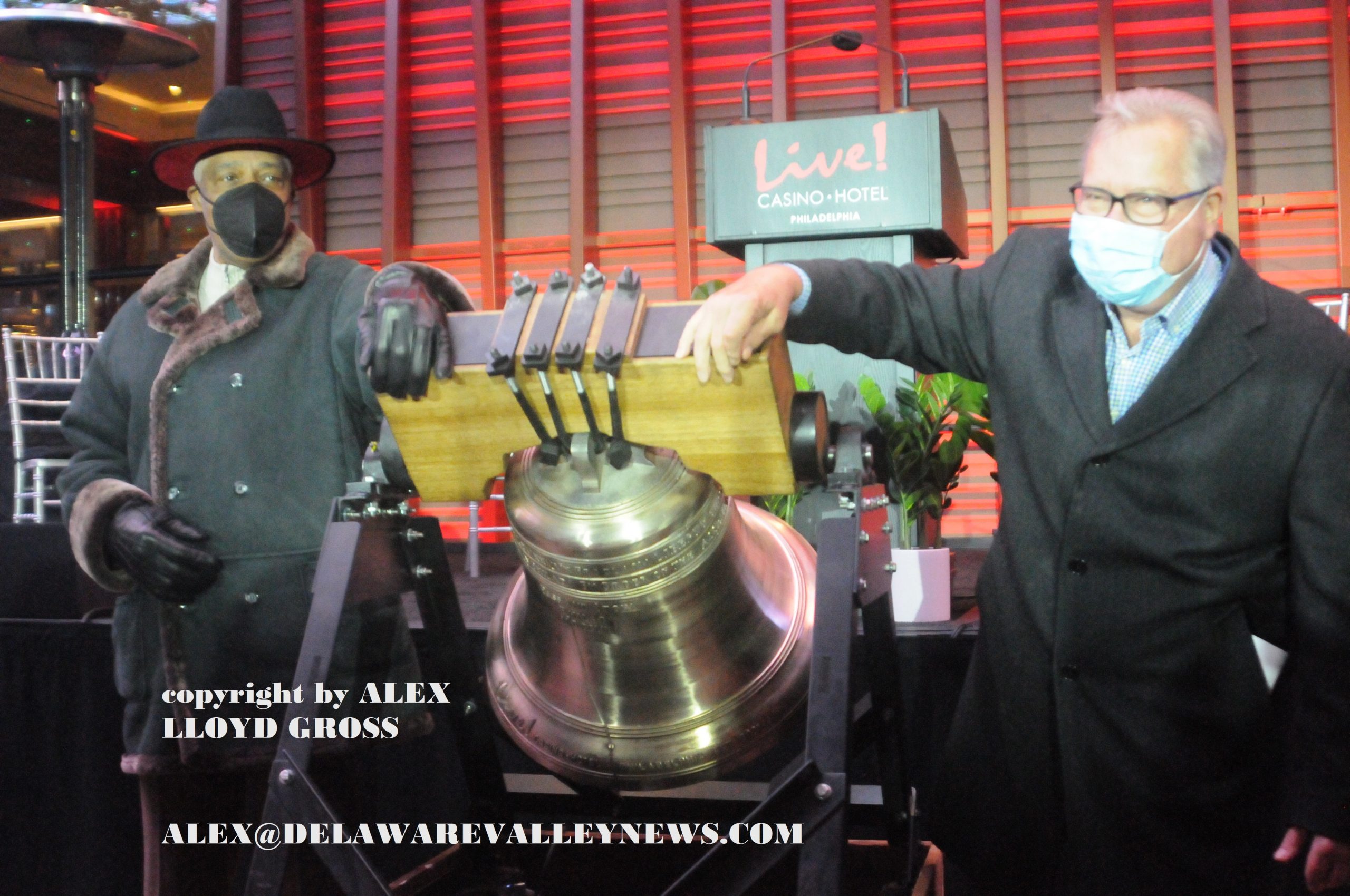 LIVE Casino Has Grand Opening In The Stadium District
---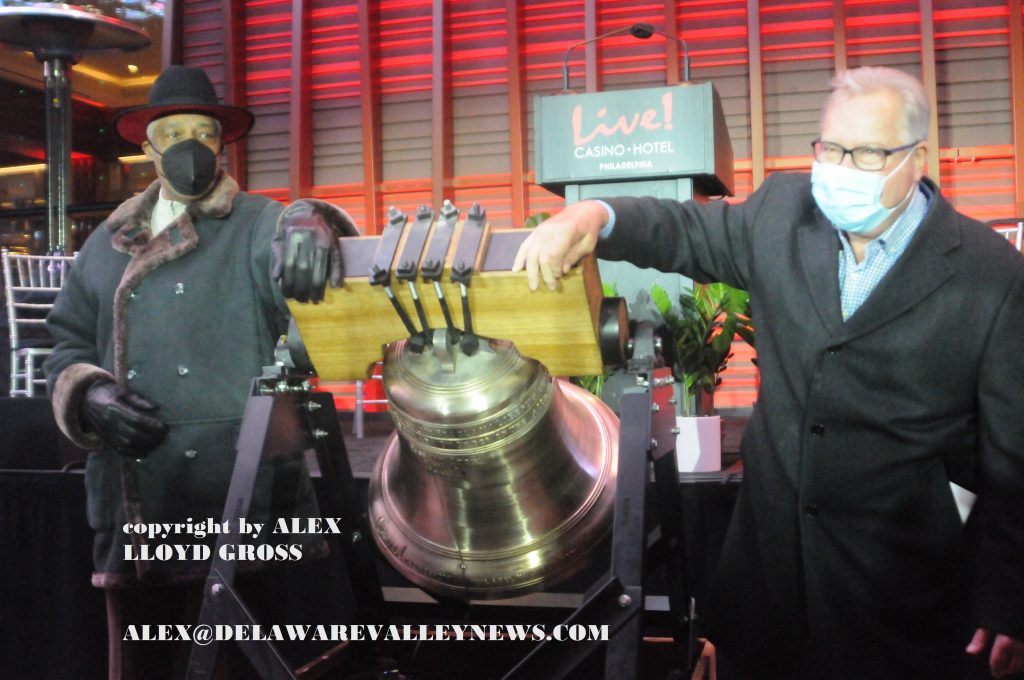 by Alex Lloyd Gross
There is a line in the movie Ocean's 13,  when the grand opening to a soft opening to the fictional Bank Casino was open, in went something like this "What's a soft opening or a Grand Opening?  One day it was closed and the next day it was open, I don't understand,".  That could be true for any casino in modern day, and LIVE is no exception.  They had a soft opening and then last night, February 11,2021, they cut the ribbon and it's open.  Located at Darien and Packer Streets, it sits at the site of the old Stadium Hilton.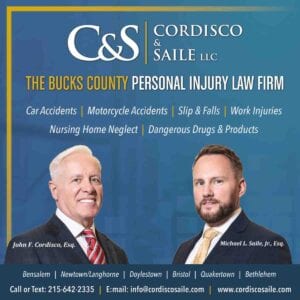 It is a casino and a hotel.  Walk inside , and you realize they actually spent money to make it nice and it shows.  At least for the first week of operation, there are girls on stilts and acrobatics that twist and turn in different directions.  This is owned by The Cordish Companies. According to Reed Cordish, principal  from the Cordish company, "We want to be connected to the stadium district in every way possible..That will include a shuttle that runs  from the stadiums to the casino. For those that want to visit the casino, Cordish said that they have partnered with the stadiums for free parking at nearby lots on days the Eagles and Phillies do not play.  There is also an indoor parking garage. Cordish said that all of the parking is free.  That may not be the case on game days.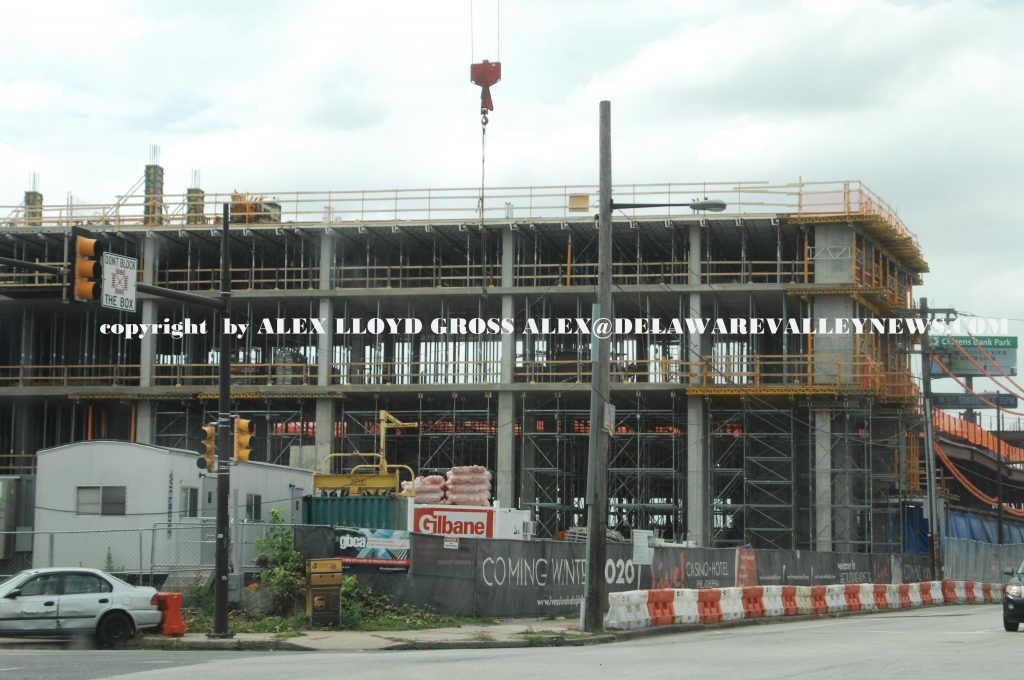 The casino was built through the pandemic and according to Cordish, it opened on time.  "We had over 3000 workers that were here everyday. (not at the same time)  We were just blown away by the ability and effort and skill of the workers," Cordish said.  Inside the casino, they employ 2000 people working 365 days a year, covering all shifts.  They are still hiring. This is not a case where a big business comes in and pays workers just a tad over minimum wage. . "Our starting pay is at $15/hr  and we go up to six figures a year,"  he said.  They have food and beverage restaurants that are priced reasonable considering you are at a casino.  A basic hamburger will set you back about $11.00. A Prime Rib  restaurant is slated to open by the end of this month. Prices there are being finalized.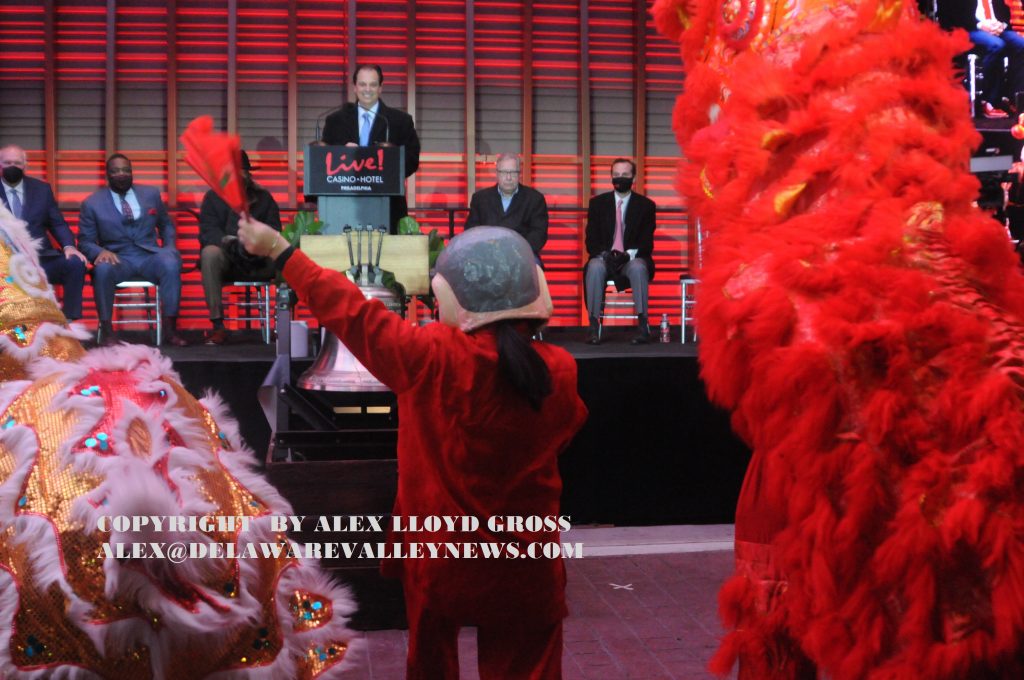 The opening ceremony featured  Julius "Dr. J" Erving; , Ron Jaworski, Charlie Manuel and  Vince Papale . it featured a Chinese Lion Dance  and a ringing of a replica Liberty Bell by Jaworsky and Dr. J.  The grand opening was attended by many people, most of who were socially distanced.  Inside, there is a temperature screening and  plexiglass separates all of the players at table games.  Slot machines and high touch areas are sanitized regularly. In addition, the one-of-a-kind Reel Clear slot management system will guarantee every customer who plays a slot machine is sitting down at a freshly sanitized maching and also has the capability to automatically social distance the customer from the nearest guest. The newly-developed system can automatically shut down a slot after it has been played and can only be reactivated by an attendance after it has been sanitized. Also, once a player starts to play a newly sanitized machine, the system, will lock down the machines on either side to enforce social distancing in areas not protected by plexiglass barriers. The system will also allow a patron to request their machine cleaned at any time.