Former Temple Business School Dean and Others Indicted
---

PHILADELPHIA – Acting United States Attorney Jennifer Arbittier Williams announced during a press conference today that Moshe Porat, the former Dean of Temple University's Richard J. Fox School of Business and Management ("Fox"), has been indicted on charges that he conspired and schemed to deceive the school's applicants, students, and donors into believing that the school offered top-ranked business degree programs, so they would pay tuition and make donations to Temple.
Porat, 74, of Bala Cynywd, PA, was Dean of Fox Business School from 1996 until 2018.  He also was the Dean of Temple's School of Sports, Tourism & Hospitality Management from 1998 until 2018.
The Indictment charges Porat with one count of conspiracy to commit wire fraud and one count of wire fraud. According to the Indictment, from at least 2014 until at least 2018, Porat conspired with a Fox professor named Isaac Gottlieb and a Fox employee named Marjorie O'Neill to submit false information about the school's online MBA ("OMBA") and part-time MBA ("PMBA") programs to U.S. News & World Report in order to inflate Fox's rankings in the annual U.S. News surveys of top OMBA and PMBA programs.
Among other things, the conspirators allegedly agreed to provide false information to  U.S. News about the number of Fox's OMBA and PMBA students who had taken the Graduate Management Admission Test ("GMAT"); the average work experience of Fox's PMBA students; and the percentage of Fox students who were enrolled part-time because it was believed that better numbers for these metrics would result in better rankings for the programs.
The Indictment charges that the scheme was successful. Relying on the false information it had received from Fox, U.S. News ranked Fox's OMBA program Number One in the country four years in a row (2015 – 2018). U.S. News also moved Fox's PMBA program up its rankings from No. 53 in 2014 to No. 20 in 2015, to No. 16 in 2016, and to No. 7 in 2017.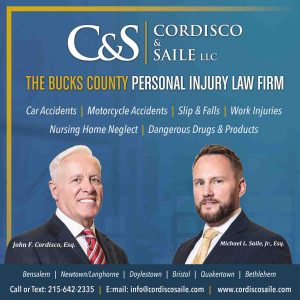 According to the Indictment, Porat boasted about these rankings in marketing materials directed at potential Fox students and donors. Enrollment in Fox's OMBA and PMBA programs grew dramatically in a few short years, which led to millions of dollars a year in increased tuition revenues.
Gottlieb and O'Neill have been charged in a separate Information with one count of conspiracy to commit wire fraud. 
"The success of the higher education system in the United States relies not only on the academic excellence and rigor of the programs offered, and not only on the aptitude and hard work of the applicants and students," said Acting U.S. Attorney Williams, "but also on transparency and honesty about the system itself. Moshe Porat allegedly misrepresented information about Fox's application and acceptance process, and therefore the student-body itself, in order to defraud the rankings system, potential students, and donors. His conduct, as alleged, undermines the integrity of the entire academic system and forever hurts the students who worked so hard for admission."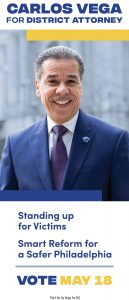 "Moshe Porat knew that burnishing the MBA programs' rankings would make Fox more competitive, bringing in more students and more dollars," said Lilian S. Perez, Assistant Special Agent in Charge of the FBI's Philadelphia Division."Fudging the school's data was a means to that end. But countless applicants, students, and donors made big decisions, financial decisions, based on the lies at the heart of this alleged conspiracy. This was an extended and extensive fraud, for which those involved must be held accountable."
"Today's action alleges that Mr. Porat knowingly abused his position of trust to defraud the very ones he promised to serve – Temple students. That is unacceptable," said Terry Harris, Special Agent in Charge of the U.S. Department of Education Office of Inspector General's Eastern Regional Office. "As the law enforcement arm of the U.S. Department of Education, we will continue to aggressively pursue those who scam students or rig the system for their selfish purposes."
"Leadership at institutions of higher education owe a duty to provide honest and accurate information about their schools and programs. As these leaders know, students, prospective students, prospective employees, employers, and others rely on the information they disseminate, and trust in its veracity," said Postal Inspector in Charge Damon Wood. "Unfortunately, we have seen far too many examples of these leaders breaching this duty by engaging in deceptive activity. Today, the United States Attorney charged the former Dean of the Fox School Business at Temple University with providing fraudulent information to college ranking publications and then widely sharing that information with prospective students. This fraudulent data helped propel Temple Business School's online degree program to a number one ranking in the US News and World Report and caused the program's application and enrollment numbers to balloon. Many of these students would not have considered Temple if not for the number 1 ranking. The team from the FBI, the US Department of Education Office of Inspector General, and the Postal Inspection Service, spent several years working together to unravel this fraud. Today, thanks to their investigation, we are holding one of those individuals who engaged in this destructive conduct responsible and accountable." 

If convicted, Porat faces a maximum possible sentence of 25 years in prison, followed by three years of supervised release, and a $500,000 fine. Gottlieb and O'Neill each face a maximum possible sentence of five years in prison, followed by three years supervised release; and a $500,000 fine.