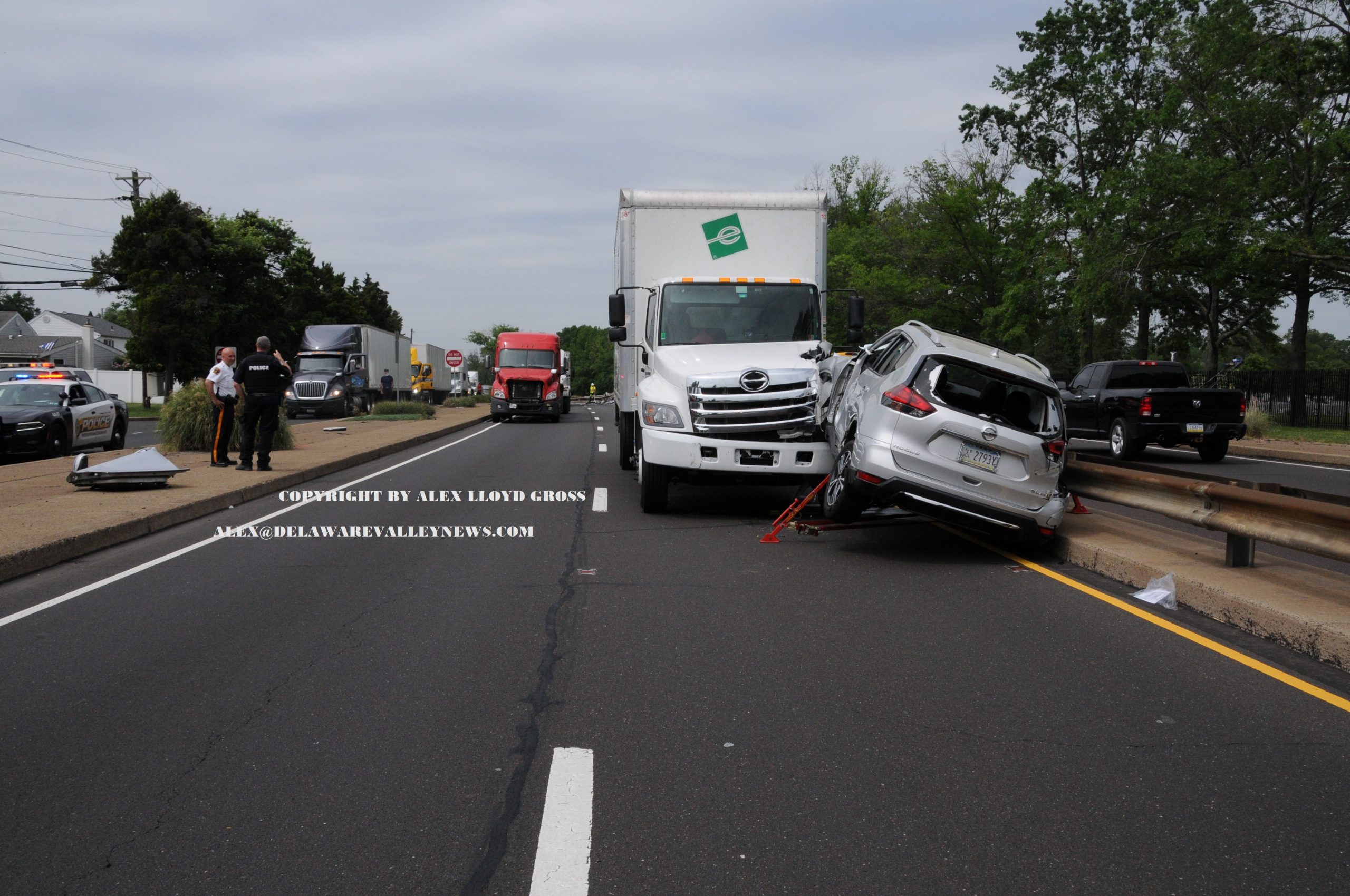 Truck Crash Closes Route 1 In Middletown Bucks County
---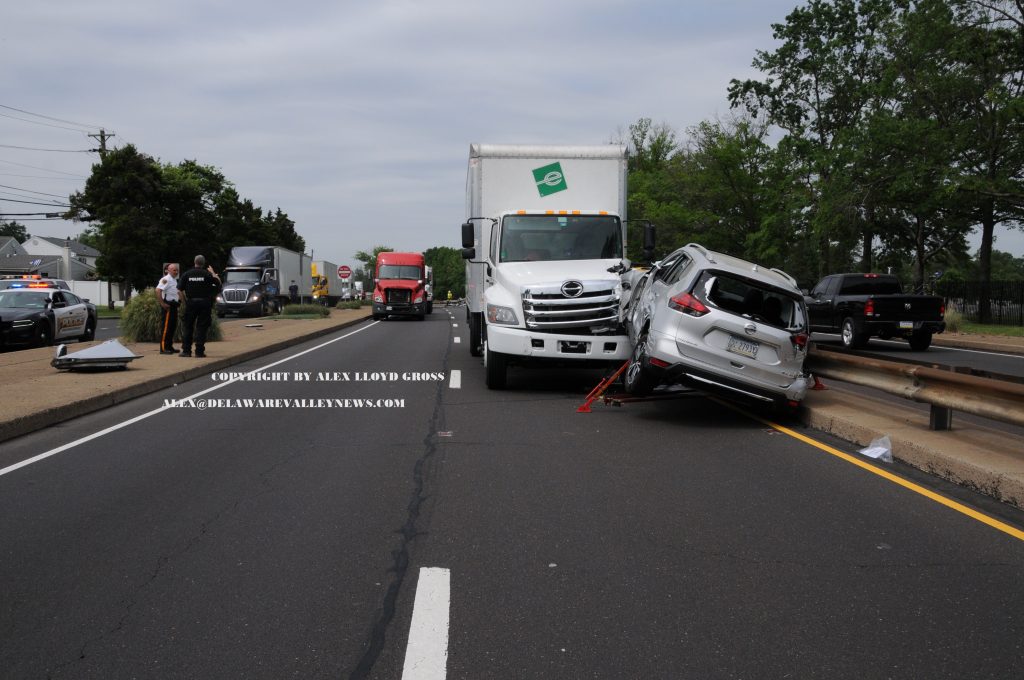 by Alex Lloyd Gross
One driver was taken by ambulance to a local hospital and another driver will seek treatment on his own, after a grinding three vehicle crash on Route 1.  The accident happened on Route 1 north near Fee Avenue  May 25 2021 just after  10:30 AM.  At first glance, it looks like a wrong way driver slammed head on into a truck. It did not.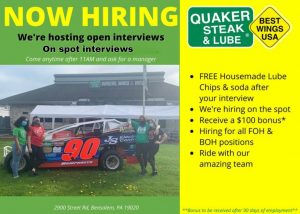 According to witnesses and persons involved,  all vehicles were driving north on Route 1  when the car driver tried to go from an access road to the main road of the super highway.  As the car merged left,  it went right into the path of a box truck operated by Hernan Mungia of  Glenolden Pa.  A collision could not be avoided and the vehicle was struck and pushed about 50 yards north. of the initial impact.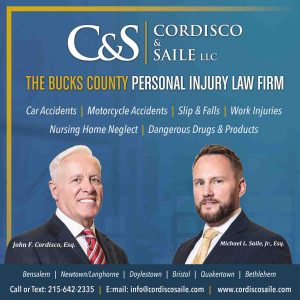 A tractor trailer could not avoid the accident and slammed into the rear of the box truck. The vehicles were towed away and the injuries were considered minor to serious but not life threatening. There was no passenger in the car, police said.  Penndot representatives showed up to fix  guide rail  that was damaged. Route 1 was closed for several hours until the wreckage could be cleared. .