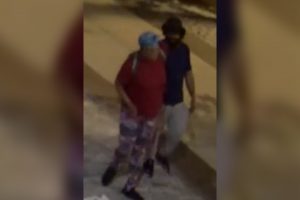 Fat Woman and Her Boyfriend Vandalize Philly Holocaust Memorial
---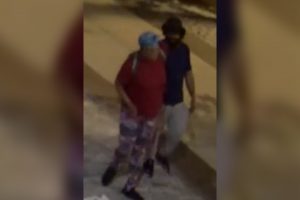 by Alex Lloyd Gross
Anti Semitic attacks are on the rise all across the country. In Philadelphia,  police are hoping you can identify two individuals wanted for vandalizing the Holocaust Memorial Plaza which is on the 1600 block of Ben Franklin Parkway.  The disgraceful act happened on  May 16 2021 at 10:15 PM. It was captured on video which is at the bottom of this story.
The couple were walking and not doing anything wrong until they came to the memorial. It was there that the female pulled out what appeared to be a yellow marker and wrote something on it. The handwriting was sloppy and could not be read.  The message did not matter. What mattered is the fact that it was done.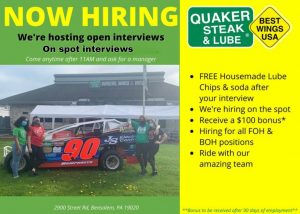 Police want to find out who they are and if you know them, you could help educate them as to why they committed a  serious crime.  While the female is the one that did the crime, her male friend was with her which makes his just as guilty.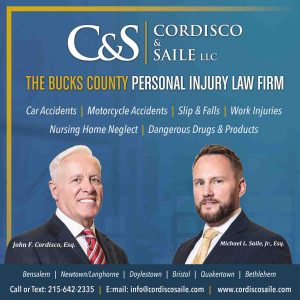 Suspect Description: Suspect #1: Black female, heavy set, wearing a multicolor scarf, red shirt, multicolor pants and black sneakers.
Suspect  #2: White male, medium build, full beard, wearing a blue shirt, gray pants and black sneakers. If you see these suspects do not approach, contact 911 immediately.
To submit a tip via telephone, dial 215.686.TIPS (8477) or text a tip to 215.686.TIPS (8477). All tips will be confidential. If you have any information about this crime or these suspects please contact: Central Detective Division: 215-686-3093/3094 Det. Kovach #634 DC 21-09-014956