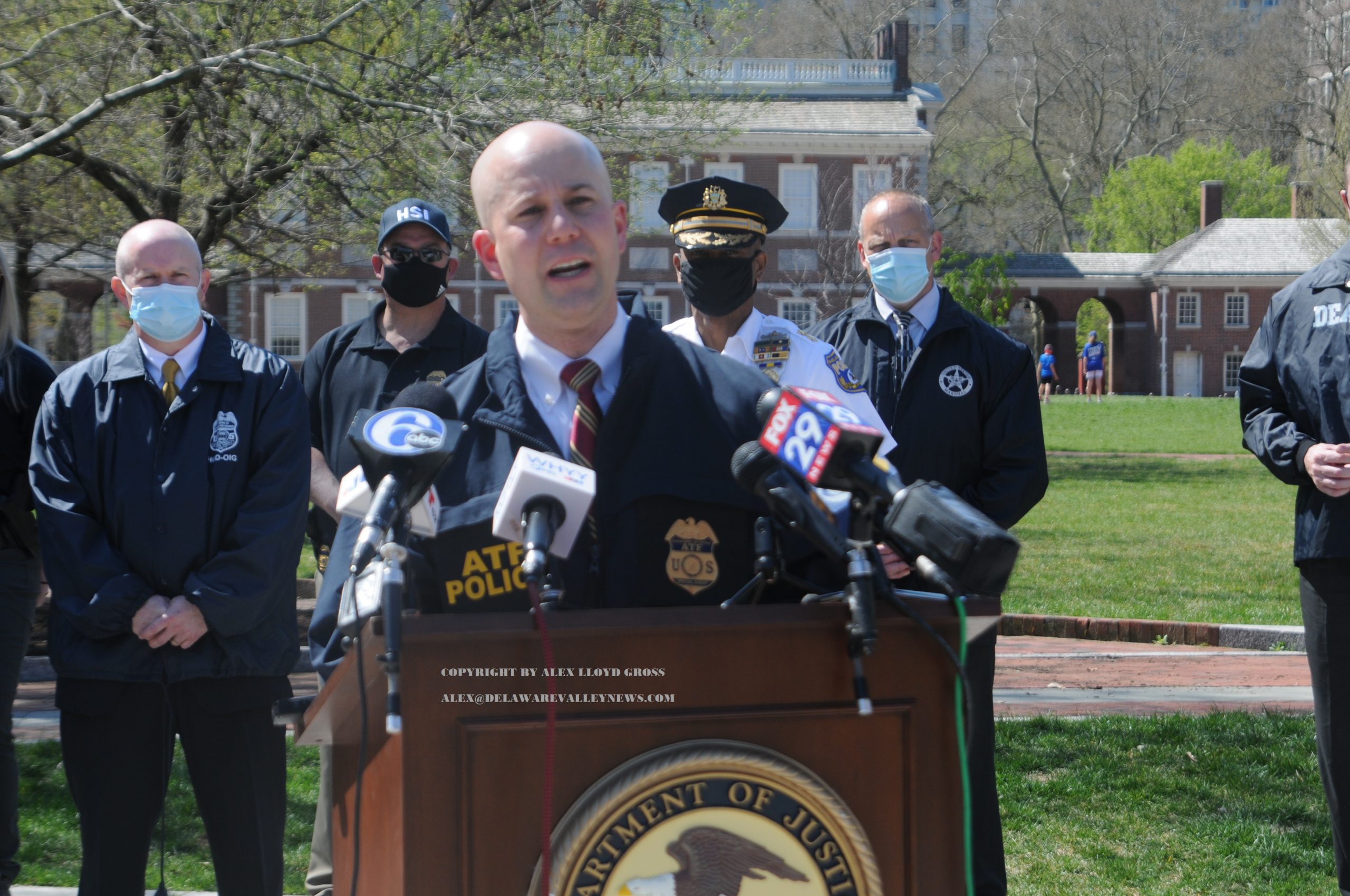 Willow Grove Male Gets Federal Charges For Molotov Cocktails
June 16, 2021
---

by Alex Lloyd Gross

Federal officials from the FBI have arrested and charged Jacob Dean Robotin, 25, of Willow Grove Pa,  for being in posession of a Molotov Cocktail New Years Eve  2020.  He was allegedly in possession of this device and with other people who were vandalizing  federal buildings including the Federal Detention Center, the Robert C Nix Courthouse and other properties in center city.  This group of people were breaking windows, setting off fireworks and  spray painting buildings.  On the 600 block of Sansom Street, Robotin was stopped by police, who searched a back pack he was carrying. Inside, was a glass bottle filled with flammable liquid and fuses.
Robotin was identified by others as a participant in the mayhem and he had spray paint on his military style clothing.  Inside the backpack, he also had camping heat generating items and fireworks. The Bomb Squad took possession of those items and eventually transferred those items to the FBI .
"Molotov Cocktails are incendiary weapons which pose a significant danger to the entire community," said Matthew Varisco, Special Agent in Charge of ATF's Philadelphia Field Division. "There is no telling what future acts of violence were prevented because of the swift action of law enforcement. ATF will continue to work alongside our local, state and federal partners to protect our communities against violent crime."
"Robotin allegedly took to the streets of Center City on New Year's Eve, armed with a dangerous incendiary device and components for more," said Michael J. Driscoll, Special Agent in Charge of the FBI's Philadelphia Division. "People don't casually stroll around with a Molotov cocktail in their bag, just for fun. It's fortunate that Philadelphia police officers stopped and this defendant and found the firebomb before it did any damage or hurt someone."
Robotin will face state and federal charges for his night of destruction. He was arrested yesterday, June 15, 2021 by the FBI via a complaint.