Video From July 4th Double Murder On 60th Street In Philadelphia
---
by Alex Lloyd Gross
Take a look at the car and the people in the below video. If they look familiar to you and you turn them in, you could get $20,000 reward money.  On July 4th 2021. It was abut 10:30 PM when the four males  pulled their vehicle up to 60th Street and fired multiple shots into a crowd..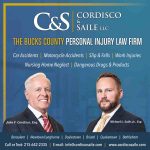 Sircarr Johnson Jr. and Salahaldin Mahmoud ,21, died from gunshot wounds outside of the Premiere Bande store. Johnson, the owner was hosting a block party and feeding the community when the shooting started.  At first, people thought it was fireworks and did not run immediately.  Two females sustained serious injuries  from the shooting.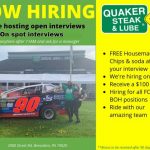 No arrests have been made. Police are hoping someone knows who the people are or who owns the car in this video. It is a dark grey sedan. It was last seen on Walnut heading west.  Several people attending the party return fire at the shooters, as they are running away.