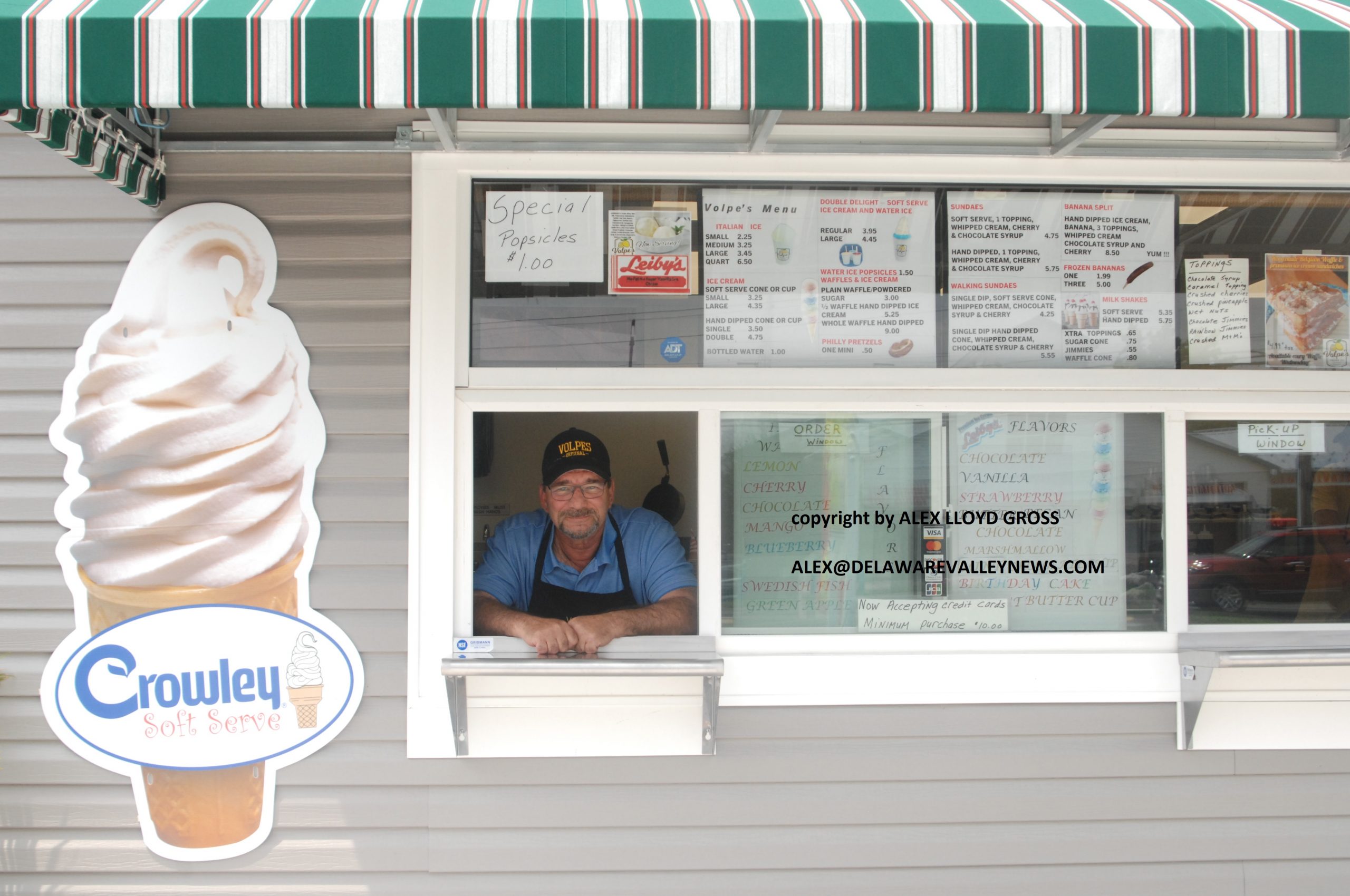 New Water Ice Shop Opens In Bensalem
---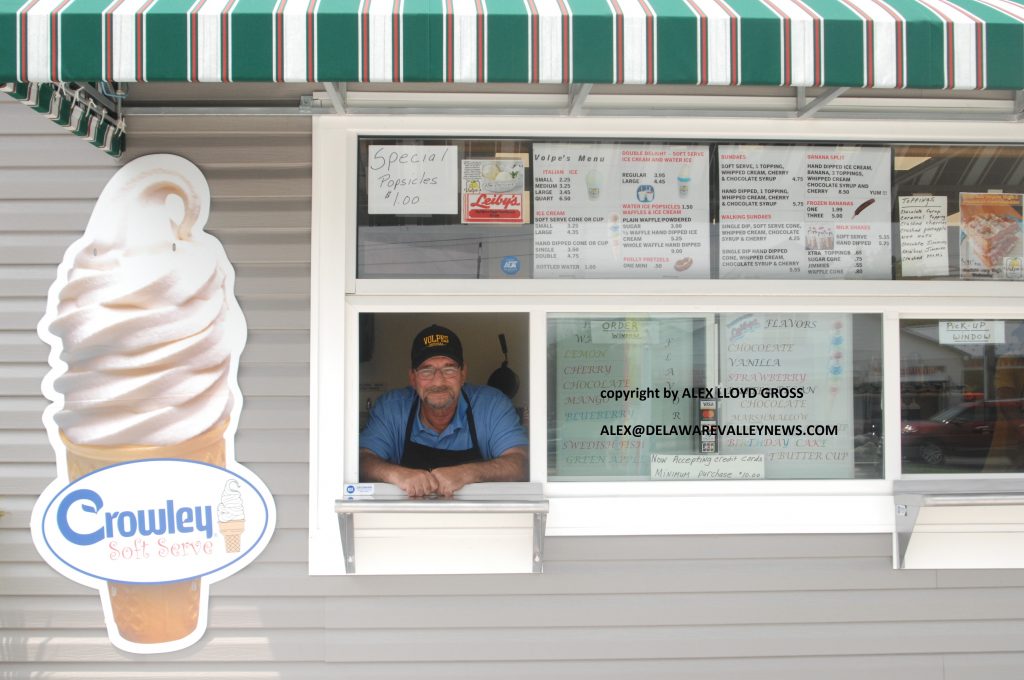 by Alex Lloyd Gross
A new seasonal business has opened in Bensalem Township[p, Bucks County PA this summer. It's on the site of the old Warners Candies, located at 3518 Bristol Pike.  It's called Volpe's Original Water Ice. It's called that because they make their own product.
According to Jerry Volpe, in 1974 he was able to acquire, for $200.00 the process and equipment to make water ice. As luck would have it,  he was also to come into possession of a recipe for lemon water ice that was so good, a major ice cream company wanted to buy it, Volpe claimed.
He started to sell his product on the streets of Tacony, in Northeast Philadelphia with a water ice truck. At that time he was selling only cherry and lemon and he would work everyday until his product for the day was sold. He would stake out ball fields and playgrounds, wherever people would congregate.  He would not go home until he sold out his stock for the day.
Eventually, he was able to set up shop and open a store at Glenloch and Wellington Streets. He was always involved in the construction trade and as time  went on, he concentrated on his construction career.  He eventually worked in a union hall in the Greater Northeast.
Up until his retirement from the union, he still wanted to sell water ice, but could not find the right spot. until this year. It's right on busy Rt.13 and it has plenty of parking. His construction skills and those of  his sons were instrumental in transforming the former candy factory into what it is today.
With the exception of waffles and ice cream, he does not sell  any other foods at this time.  "People really seem to like the waffles and ice cream,  it really seems to be a big  hit," Volpe said. Currently, he does not have a truck. It's just a brick and mortar business. "For customers that want a lot of water ice, I have containers I can rent out. They get filled with water ice and brought back," Volpe said.
The location in Bensalem is going to be open at least through September. "We'll see how it goes, if we stretch it to October," Volpe said.