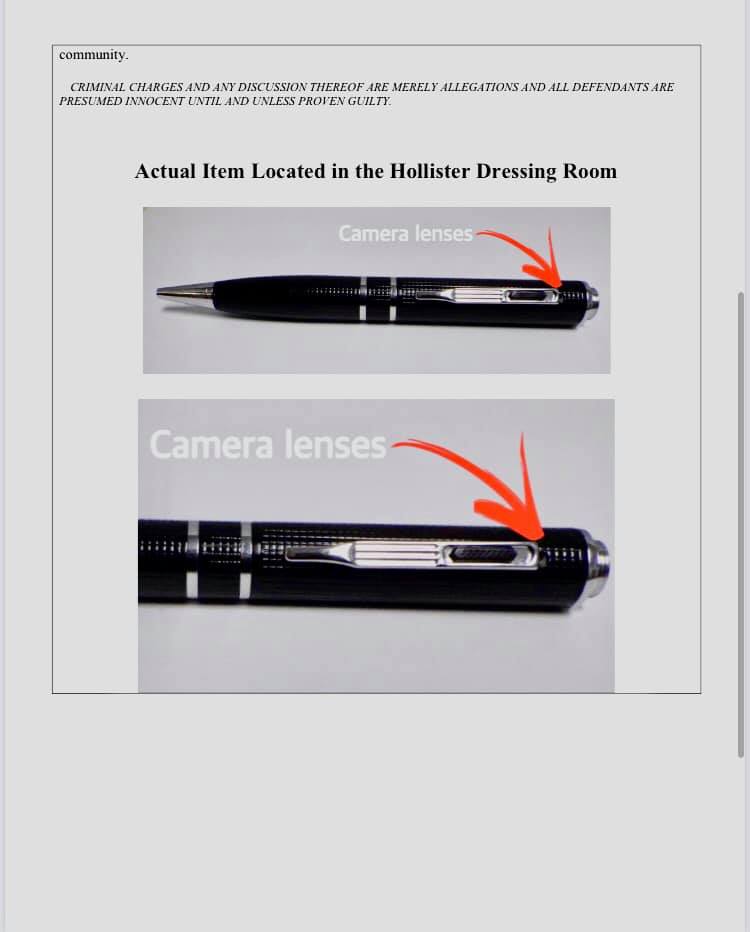 Alleged Perv Busted Using Pen Camera On Teens In Dressing Rooms At Mall
---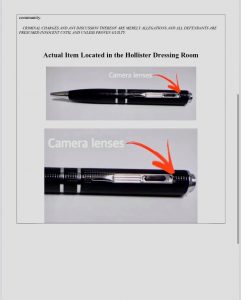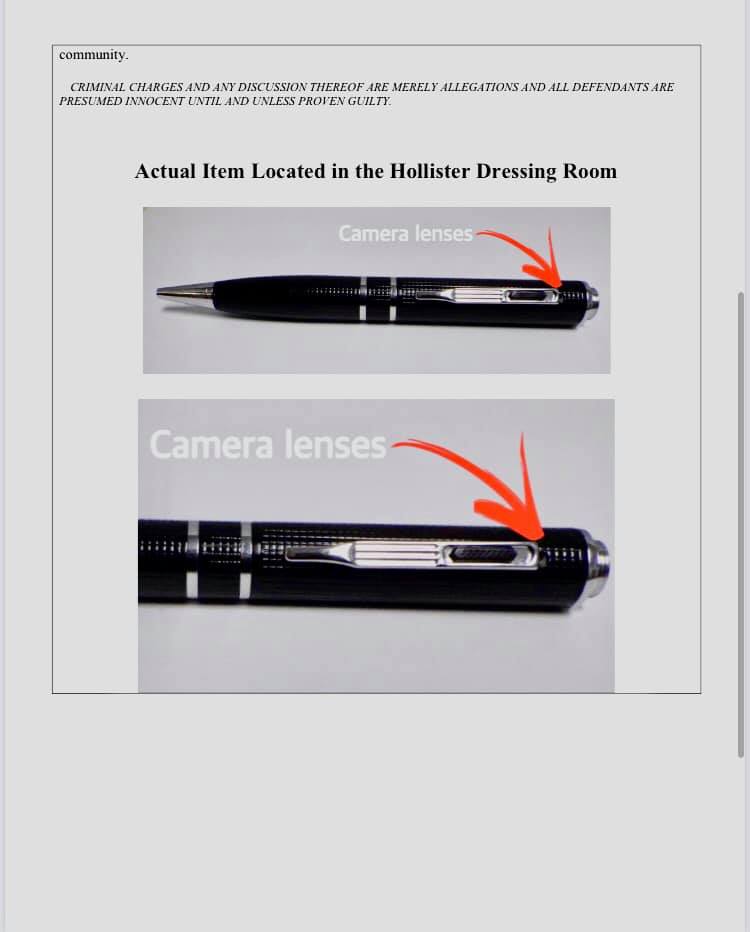 Alex Lloyd Gross
Police in Upper Merion were dispatched to the King of Prussia Mall , specifically, the Hollister Store where employees found a "pen camera" had been installed in one of the fitting rooms.  They found it when an alert 14 year old girl found the pen and notified store employees.  The girl had seen similar cameras on social media and when she saw that pen, she became suspicious.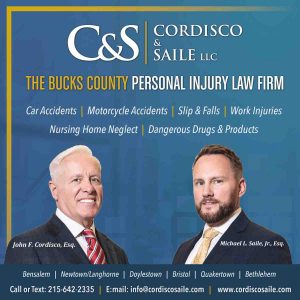 A suspect went into the store later to retrieve his pen and when it was not there,  he asked employees if anyone had seen his pen.  The suspect was also seen in the Urban Outfitters store and when cops went there to speak with employees, they learned that an identical pen had been found by employees cleaning out the dressing rooms. Police said that the camera at the Hollister store contained images of seven victims  undressing.  The camera in the Urban Outfitters store had two females undressing on them.
Police looked at security camera footage at the mall and were able to trace the male who inquired about  losing his pen.  It was also easy because he made a purchase using his loyalty card,  before asking for his pen.  Both stores are frequented by teenage girls, which is their target demographic.  Police identified all of the victims who were captured on camera and they are aware of the investigation. They do not think the images were disseminated. The male lived in Smyrna Delaware.
The male was identified as Joseph Stevenson. When police wanted to know why a Smyrna Delaware resident would target their community, Stevenson  told them he rented an apartment nearby. Police searched both residences. Stevenson was released on $10,000 bail and ordered to stay away from malls. .