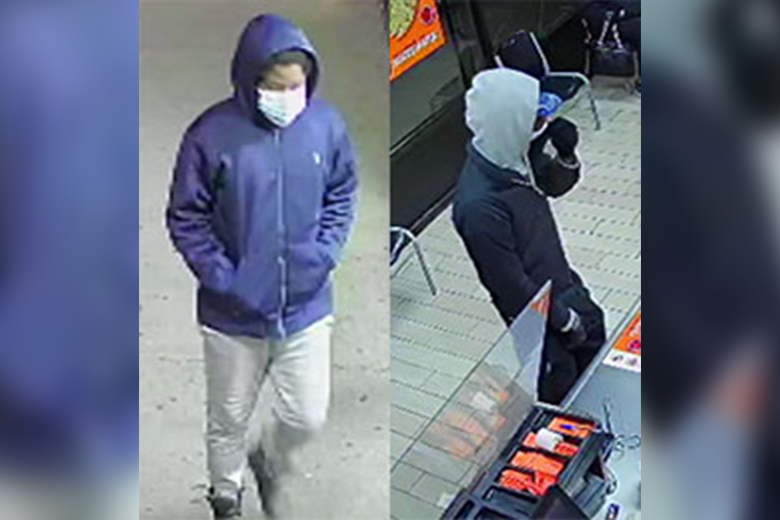 Watch As Two Armed Robbers Hit Pizza Spot In Lawncrest: VIDEO
---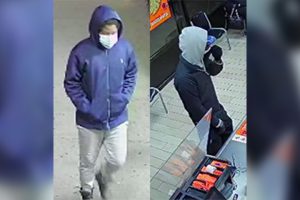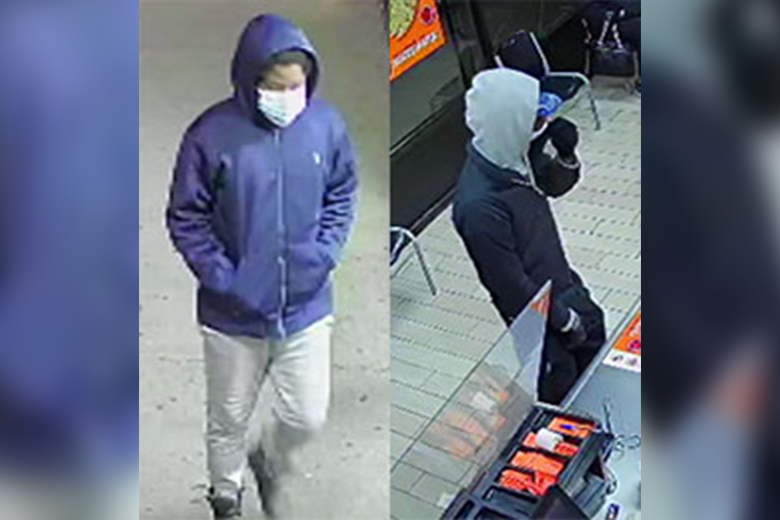 by Alex Lloyd Gross
Philadelphia Police need help to identify two males that covered up their faces to rob a Little Caesars Pizza location on the 5600 block of Rising Sun Avenue.  They got away with an undisclosed amount of cash. It was not a lot, through. Since one of them pulled a pistol, they both will get to do federal and state time for their little stunt on December 1 2021.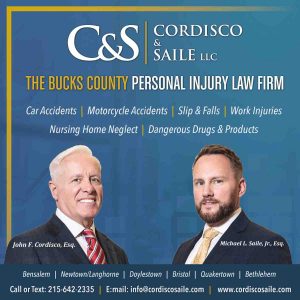 It was just after 5:15 PM when this happened. They escaped on foot on Rising Sun towards the Forman Mills.  Even though they did not point the gun at anyone, they displayed it which is considered using a gun to commit a crime.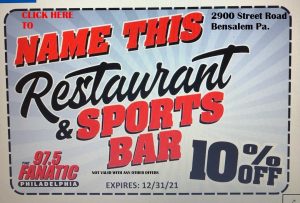 If you see these suspects do not approach, contact 911 immediately.
To submit a tip via telephone, dial 215.686.TIPS (8477) or text a tip to 215.686.TIPS (8477).
All tips will be confidential.
If you have any information about this crime or these suspects please contact:
Northeast Detective Division:
215-686-3153/3154
DC 21-02-052165