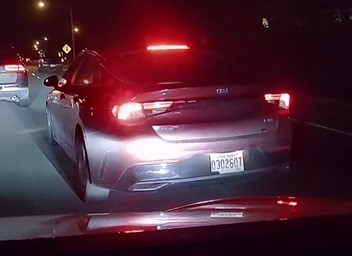 Road Rage Shooting In Lower Bucks County, Wanted Car Photographed
---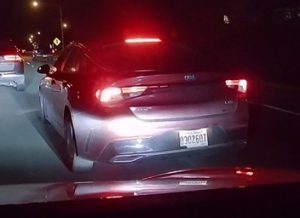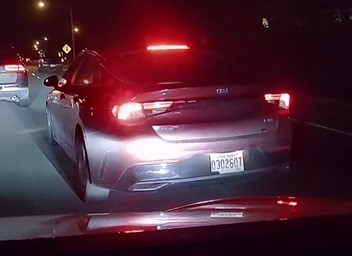 by Alex Lloyd Gross
Jan. 4, 2021
Someone must have done something to piss off another driver along west Route 295 near Route 1.  The aggrieved driver then followed the victim, throughout Middletown and into Falls Township. This happened January 3, 2021 and started just after 5:50 AM, just before the AM rush. The driver of a red Kia K5 was carrying a firearm and got so mad at the other driver that when the vehicles got to Route 1 Super Highway, near Route 13, the driver fired at least one shot at the other driver, hitting the car.
The driver of the car that was shot up  pulled over and called police, but not before snapping a photo of the offending vehicle.  That vehicle sped off south on Route 13, and police are busy looking for security camera footage  to track where this vehicle went to.  No injuries were reported.  If you own a business in the area,  you are urged to check your cameras around 6:00 AM January 3.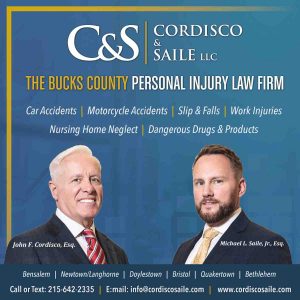 Anyone with information on the vehicle are asked to call the Falls Township Police Department at 215-945-3100 or contact Detective Stephen Reeves at 215-302-3305 or by email at
s.******@fa********.com
. If observed, please contact Falls Township Police Department or 9-1-1 immediately. The vehicle has a temporary NJ plate which does not come back to anything.