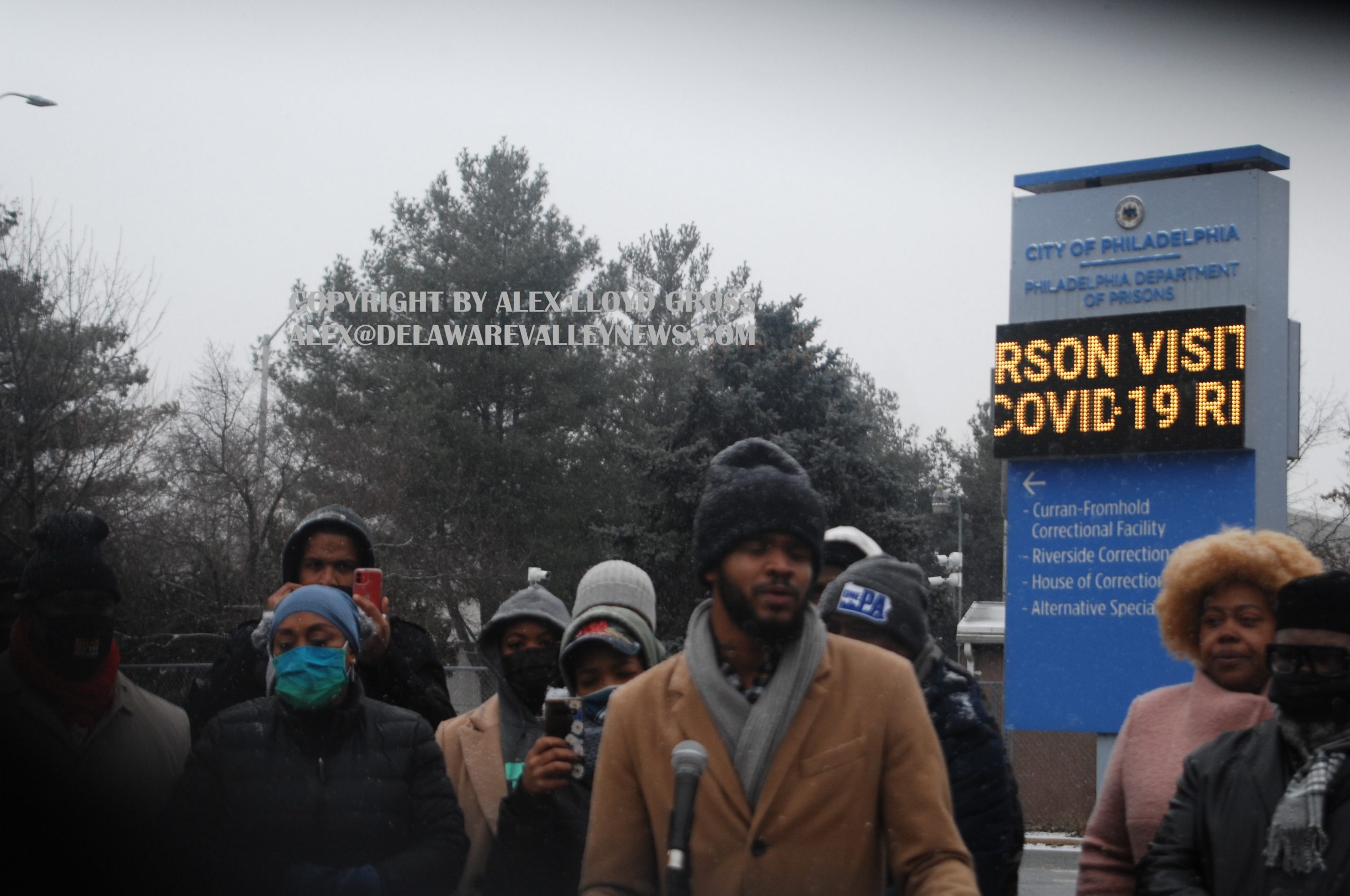 Activists Protest At Phila. Prison Complex Against Gerrymandering
---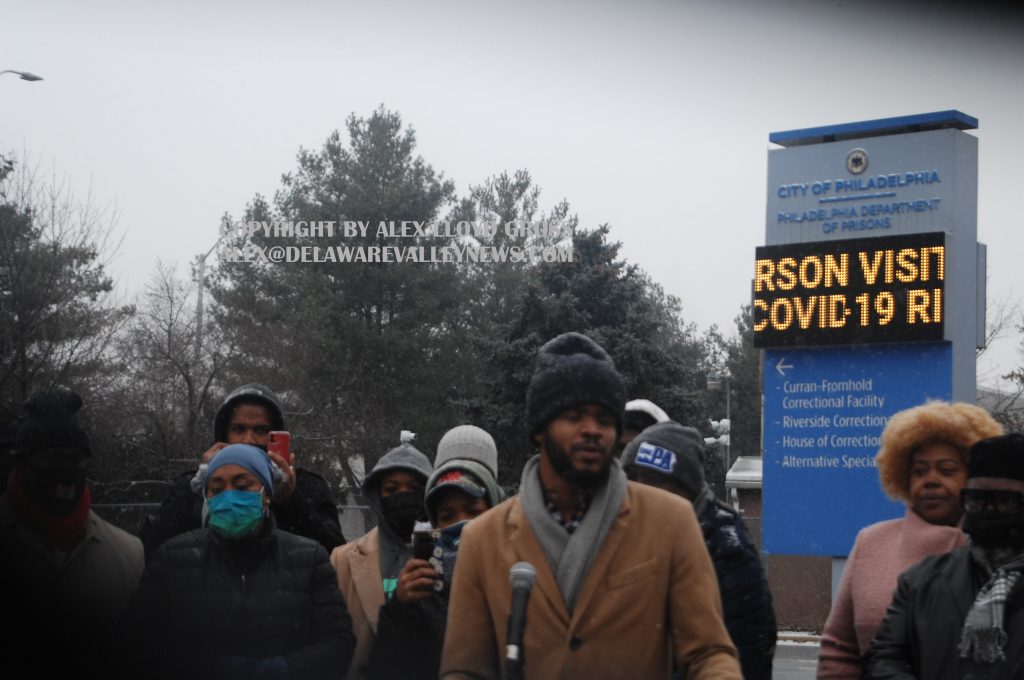 by Alex Lloyd Gross
January 28, 2022
When an inmate is sentenced to prison, and that prison sentence coincides with when the Census is taken, the inmate is not included in their home zip code.  They are included in the census for the 6th Council District in Philadelphia, which is where the prison complex is.  Activists say this practice is wrong, and discriminatory. They held a press conference outside the prison complex, just outside the driveway to the Curan Fromhold Correctional Facility. Thousands of inmates that were counted as residents in northeast Philadelphia  have not been moved on census records,   even though those inmates have since been released.  This group wants inmates  last known address  to be listed as far as US Census results are concerned.
When a population decreases, so does city services,  and this effectively robs political power from these individuals' home communities and shifts it to those mostly white, rural areas. The population of the city prison system is predominately made of of black and brown people, say the activists. Roughly 4,000 to 5,000 people were also held and counted in city-run prisons in 2020 and have not yet been reallocated in any publicly-available data set. All of these individuals, most of whom are people of color, were counted by the Census in two voting divisions along State Road in the Northeast's 6th District,. That district does not have a councilperson , as Bobby Henon represented  it before he was convicted of charges relating to malfeasance of office. He resigned his seat and it has not been filled.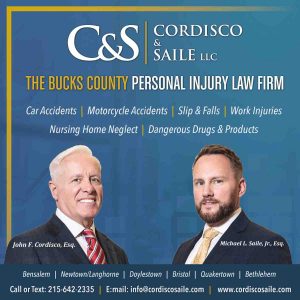 The activists, who include  Abu Edwards, who is a consultant to the Committee of 70, and an activist for social justice. Others that spoke were
Melissa Robbins, Executive Director, Northeast Against Racism
Tomas Varela, Dir. Policy and Advocacy, Urban League of Philadelphia
James Washington, Dir. Communications, Institute and Development of African American Youth Inc.
Catherine Hicks, President, Philadelphia Branch NAACP
Kallel Edwards, Black Voters Matter
Howard Fisher and Tyell Grant, Core Canvassers, One PA
Tonya Bah, Executive Director, Free the Ballot  All of them want city council to change this practice.  President Darrell Clarke said that he is amenable to making this change. Many that stood in front of the prison complex said the city is dragging it's feet on this issue and not working fast enough.  "If the elected officials won't do what needs to get done, we have people standing up here that are ready and willing to hold those positions, " said Catherine Hicks.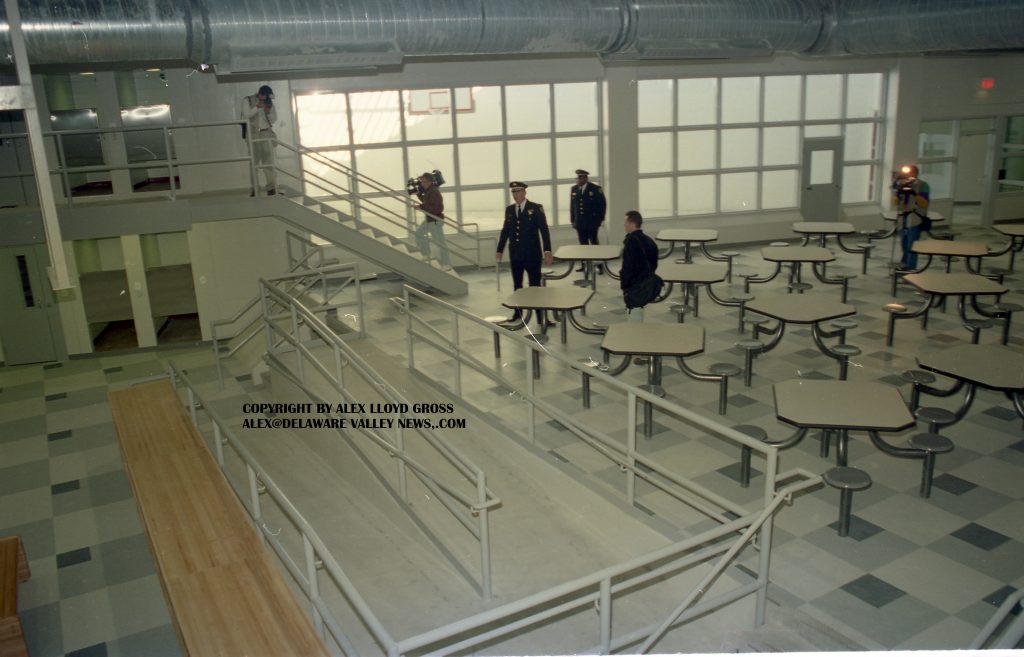 The group met this morning, January 28 2022 as wet snow was falling. Prison guards kept watch on the group to insure they did not go onto prison property.  They claim that the state is making progress on this issue but not the city. The activists say that the majority of inmates that are being held inside the prison complex have no idea about gerrymandering.