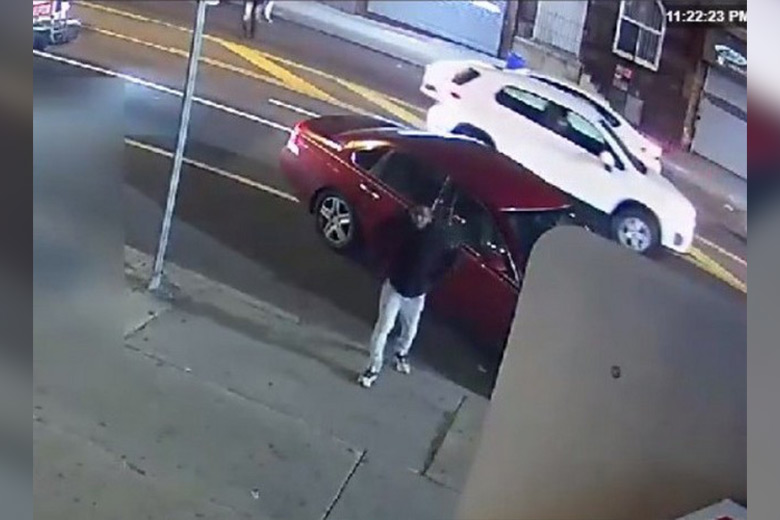 $20,000 Reward Offered In Fatal Hit and Run
---
by Alex Lloyd Gross
Someone is going to be $20,000 richer very soon. All they have to do  is call police with information that leads to the identity of the people in the below video. They are accused of hitting a person that just got off of a SEPTA bus  on January 21, 2022 at Broad Street and Allegheny Avenue. This happened about 11:30 PM.
The car, occupied by several people then hit the pedestrian in the southbound lanes of Broad Street.  The pedestrian was on the hood of the car. There was no way the driver or occupants could not know they hit someone.  They then drove onto the median and abandoned the car. However, they were caught on video and now police want to catch them and bring them to justice.
f you see this suspect do not approach, contact 911 immediately.
To submit a tip via telephone, dial 215.686.TIPS (8477) or text a tip to 215.686.TIPS (8477).
All tips will be confidential.
If you have any information about this crime or this suspect please contact:
Accident Investigation District:
215-685-3180 or 3181
P/O Davis # 3633
DC 22-39-007461
A.I.D. 22-0108