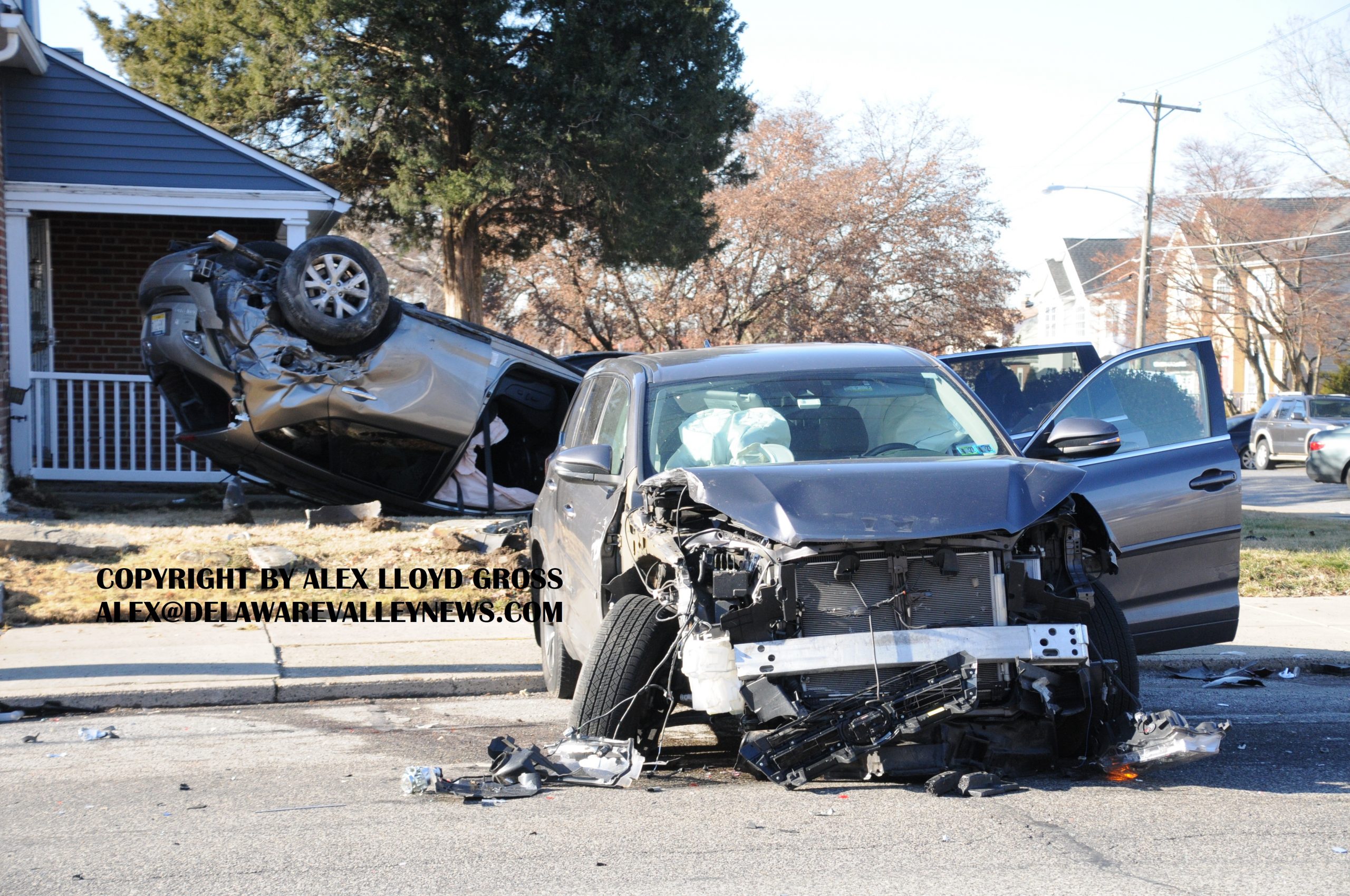 Two Philly Cops Honored For Car Jacking Arrest
---
by Alex Lloyd Gross
March 8 2022
It's always a good thing when your boss notices that you did a good job,   Philadelphia has had a rash of carjackings and shootings.  Two officers assigned to the 7th District were given a citation of Officer of the month.  Pablo Polanco and Jon Whitehouse  were on patrol  on February 11, 2022. They answered a call for a fight after an accident on the 2000 block of Grant Avenue.
Upon arrival, Whitehouse noticed  one of the males,  looked like he was the person wanted for an armed robbery of a Luk Oil gas station on the Roosevelet Boulevard . He then put him in custody and went to help his partner who was dealing with a male that was struggling with bystanders.  This male was armed with a gun. Officer Polanco was able to disarm the male and arrest him. He did have a gun,  with no serial number,  with  10 live rounds were in it.
One of the vehicles involved in this crash was carjacked the previous day from 200 Byberry Road. That cars owner was brought to the scene and identified the car, police said. In addition to the car, both males were also identified as those responsible for the car jacking.. .A search warrant was issued and inside,police recovered A Honda key, $265 USC (believed to be proceeds from other robberies) and a 9mm round. It was also learned that the Highlander was displaying a Delaware Temp tag in an effort to avoid detection by law enforcement.
Both officers were given the award during a  March 2022. roll call.