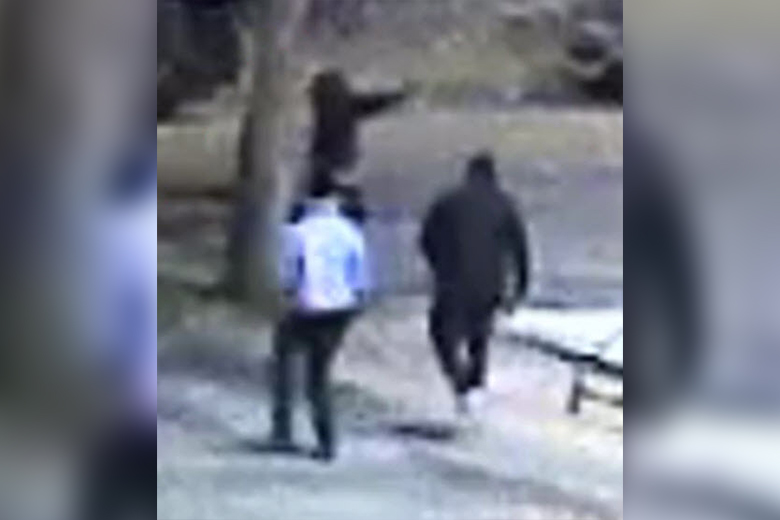 Illegally Parked Car Could Help ID Playground Shooters: VIDEO
---
by Alex Lloyd Gross
April 4, 2022
An illegally parked car may hold some clues as to who fired several shots during a shooting spree ,on March 21, 2022.  Philadelphia Police just released video of this today, April 4,2022.  During this incident at the West Millcreek Playground on Reno Street.  Security cameras  were recording as a large group of people were playing basketball, on the courts.
About 10:15PM three males pull out guns and fire shots. A game of basketball quickly turned into bedlam, with everyone running for their lives. The video shows them running in multiple directions. Over 60 gunshots were fired, police said. It is a miracle that no one was shot.
As people ran away, one person ran to a white SUV, possibly an Infinity JX35.  It was illegally parked by a fire hydrant but was not ticketed.  A lot of the camera footage is from a distance but someone may recognize someone by their clothing or the way they walk, or even recognize the car.
If you see these suspects do not approach, contact 911 immediately.
To submit a tip via telephone, dial 215.686.TIPS (8477) or text a tip to 215.686.TIPS (8477).
All tips will be confidential.
If you have any information about this crime or these suspects, please contact:
Southwest Detective Division:
215-686-3093/3094
DC 22-16-009281