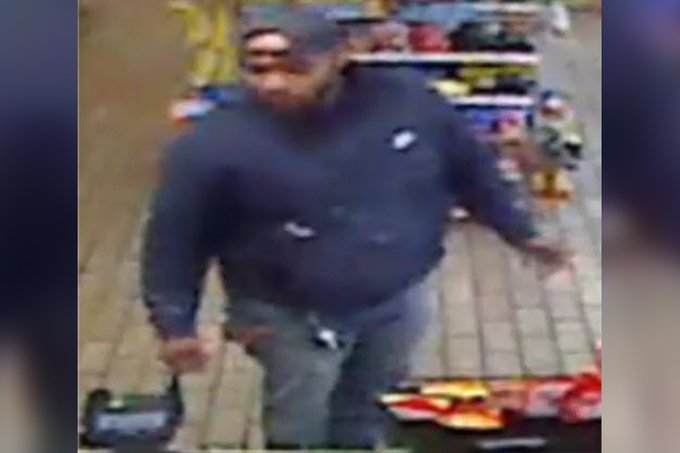 Male Wanted For Accidental Shooting In Olney
---
by Alex Lloyd Gross
April  7 2022,
Not all shootings are intentional.  Some are accidental where someone did not intend to shoot another person. Usually when that happens, there are no criminal charges filed.   This case is different. Philadelphia Police are looking to find the male in the above photo. 
According to police, the male was shopping inside the 7-Eleven located on 6771 N 5th Street.  His pants needed to be adjusted so he took a second and adjusted his clothing. That is when a gun fell out and hit the floor. One shot was discharged and struck the clerk in the ankle, causing a non life threatening injury.  The male then picked up the gun and scurried out of the store. The happened on March 27,2022. police just released this info today.
Not once did he render any help or even call for an ambulance. He got into a White Dodge Ram Pick-Up truck  and fled the scene, while the clerk was left to fend for themself.
Suspect Description: Black male, 5'10", medium build, full beard, wearing a blue Nike sweatshirt, blue jeans and a blue baseball cap.
f you see this suspect do not approach, contact 911 immediately.
To submit a tip via telephone, dial 215.686.TIPS (8477) or text a tip to 215.686.TIPS (8477).
All tips will be confidential.
If you have any information about this crime or this suspect, please contact:
Shooting Investigation Group:
215-686-8271
DC 22-35-016612